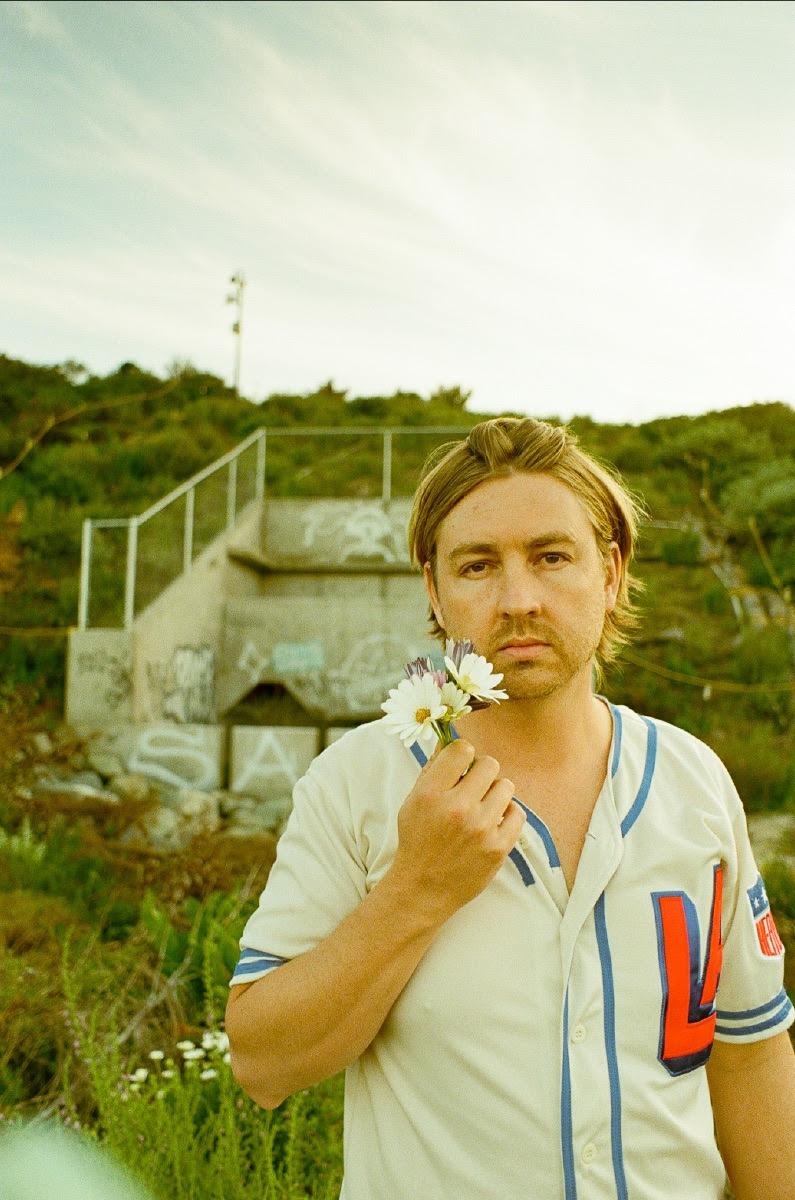 WATCH "OH, NO (REGARDING PANIC ATTACKS 2016-2021)" VIDEO
STREAM "OH, NO (REGARDING PANIC ATTACKS 2016-2021)"
TYSON MOTSENBOCKER SHARES VIDEO FOR "OH, NO (REGARDING PANIC ATTACKS 2016-2021)" — WATCH
NEW ALBUM MILK TEETH ARRIVES SEPTEMBER 23 VIA TOOTH & NAIL RECORDS
Tyson Motsenbocker recently announced his new album Milk Teeth, due for release on September 23 via Tooth & Nail. Pre-order the album, which charts a coming-of-age-course in a unique way, here.
Today, Motsenbocker has shared the video for "Oh, No (Regarding Panic Attacks 2016-2021)." Watch it here.
The song addresses what its title suggests but also nods to a classic literary tale.
"'Oh, No' is about panic attacks that I've had for years," explains Motsenbocker. "They usually happen at 3 in the morning and I wake up hyperventilating. I wanted to write a song that was the sonic map of what a panic attack feels like — the quiet anticipation and then the explosion of it. My future self is represented by Jacob Marley, the ghost in A Christmas Carol, asking me why I've doomed myself with the decisions I've made."
Motsenbocker also announced a slate of tour dates. They are below.
MILK TEETH TRACK LISTING:
"Oh, No (Regarding Panic Attacks 2016-2021)"
"Wendy Darling"
"Carlo Rossi (Love in the Face of Great Danger)"
"Give Up"
"Hide From the World"
"UC Santa Cruz"
"Make Me Feel It, Come On"
"All the Old Bars (Whose Names Have Changed)"
"North Shore Party"
"Buyer Confidence"
"Time Is a One Way Mirror"
TYSON MOTSENBOCKER ON TOUR:
9/23 — Phoenix, AZ — Valley Bar
9/28 — San Diego, CA — The Casbah
10/1 — Aledo, TX — Serve Coffee Shop
10/5 — Dallas, TX — Amplified Live
10/6- Waco, TX — Common Grounds
10/13 — Memphis, TN — Hi Tone
10/16 — Nashville, TN — The End
10/17 — Chicago, IL — Space
10/19 — St. Louis, MO — Ready Room
10/20 — Kansas City, MO — BLVD
11/5 — San Francisco, CA — Brick & Mortar
11/8 — Seattle, WA — Sunset
11/10 — Salt Lake City, UT — Kilby Court
11/13 — Denver, CO — Lost Lake
ABOUT TYSON MOTSENBOCKER:
Tyson Motsenbocker preserves his youthful memories in his music, etching them into the fabric of the songs. The Washington-born and California-based singer and songwriter encases them in lithe melodies, upbeat soundscapes, and ponderous lyrics. After generating tens of millions of streams and cultivating a devout fan base, he examines the jump from childhood to adulthood — or maybe just the space between the two — on his third full-length offering, Milk Teeth [Tooth & Nail].
"I tried to make this album about the fear of adulthood," he states. "I spent my twenties in a house by the beach in San Diego. All we did was make music and surf, all of the time. I arrived at this endless summer, but it was the emptiest place I could imagine. I felt like my life hadn't started. During the months before this record, I realized I was actually living though. A big part of growing up is the realization you spend your whole childhood dreaming, but when you get 'there,' it's nothing like you hoped it would be. It was time to embrace adulthood by embodying it entirely, embracing the miracle of surviving your childhood, even with disappointment that accompanies it."
The artist has consistently tuned into such emotions with relatability and vulnerability. Following his 2016 debut LP Letters to Lost Loves, he spent as much time as possible on the road, performing countless shows and captivaing audiences across America and beyond. However, he connected deeply on 2020's Someday I'll Make It All Up To You. CCM Magazine awarded it a perfect score of 5-out-of-5 stars and proclaimed, "The result is an album perfectly imperfect, perhaps best exposing Motsenbocker's sincerest agenda to tell the truth." Meanwhile, "Autumn Love" was generating two-and-a-half-million Spotify streams. The followup single "Sunday Morning" followed close behind with nearly two million Spotify streams.
Just a handful of shows into what was booked to be a two year touring schedule, COVID-19 shut all touring down. Motsenbocker and his band headed home, where a period of reflection ensued, setting the foundation for what would become Milk Teeth.
"When the world shut down, I thought about what it meant to be an adult a lot," he reveals. "I think adulthood finally dug me out of the sand when I met my wife — a Canadian, who was locked on the other side of the border. But it was such a beautiful thing to take responsibility. Responsibility for her, for myself, for the future I wanted to have not only in my own life, but in the world around me."
Motsenbocker hit the studio in Orange County, California with producer Nathan Cimino, drummer James McCalister, bassist Patrick Dodd, and keyboardist Matthew Wright. Thematically reflected in the title (another name for "baby teeth"), the music struck a sweet spot akin to the "summer after you graduate from high school where you're walking the line between the confusion and excitement of childhood and the gravity of being an adult."
TYSON MOTSENBOCKER ONLINE: