The Crawling "Sparrow" UK Tour dates. Sept / Oct 2022
As the year draws to a close, Northern Ireland's finest exponents of doom / death metal, THE CRAWLING, will take to the road for a final run in 2022 in support of their latest single "Sparrow".
These five shows represent the end of the Sparrow touring cycle before the band begin work on their highly anticipated 3rd album. Do not miss the chance to witness the dramatic, emotional experience that is THE CRAWLING live show. Get to one of the dates listed below and feel the misery…
Guitarist and frontman Andy Clarke comments; "There is nothing better than playing live, it's how music is supposed to be experienced; raw, loud and energetic. To fully understand what we are, you have to be in that room, at that time, with us. The Crawling is not for everyone, but if you aren't there; you'll never know."
++ The Crawling – SPARROW – 2022 ++
Wednesday 28th September – Trillians, Newcastle Upon Tyne
Thursday 29th September – Bannerman's Edinburgh
Friday 30th September – Satan's Hollow, Manchester
Saturday 1st October – The Flapper, Birmingham
Sunday 2nd October – The Cobblestones, Bridgewater
Buy and listen from THE CRAWLING Bandcamp now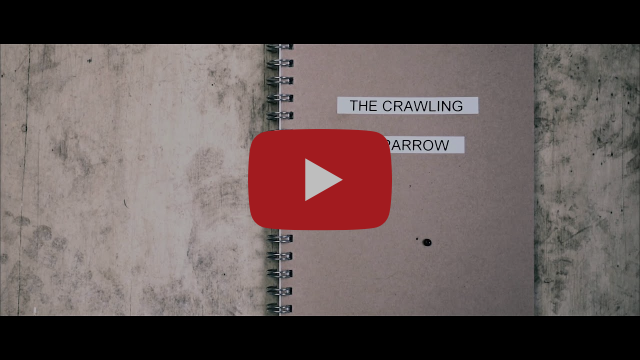 The Crawling – S P A R R O W
BIOGRAPHY
Formed in the winter of 2014 in Lisburn city, Northern Ireland, The Crawling use a guttural vocal to combine melancholy with weight, churning out a heavy, doom/death ensemble.
January 2015 saw the debut single 'Choking On Concrete,' followed in October 2015 by the critically acclaimed In 'Light of Dark Days' EP. April 2017 the bands debut album 'Anatomy Of Loss' was released via Grindscene Records, accompanied by five music videos, receiving excellent reviews worldwide, and was streamed exclusively by Metal Hammer UK. November 2018, 'Wolves and the Hideous White' features six tracks, building on the sound of their debut. The album did well with media and fans alike, increasing the fan base.
With live music on hold, gatherings being kept to a minimum, and rehearsals being limited; The Crawling concentrated efforts on their most depressive track to date – "Sparrow,"  coupled with an interpretation of the Bjork track "Play Dead."
The Crawling have spread the misery drenched album through a strong live performance, with support from a loyal fan base; most notably appearing at Inferno Metal Festival (Norway), Bloodstock Open Air (UK), Seige of Limerick (IRE), Metal Days (SLO), Shellshockfest (Malta), Uprising (UK), Incinerationfest (UK), Mammothfest (UK) and Full Metal Mensa (GER).
The Crawling are highly active on all social media platforms, and have continued support from Grindscene Records.