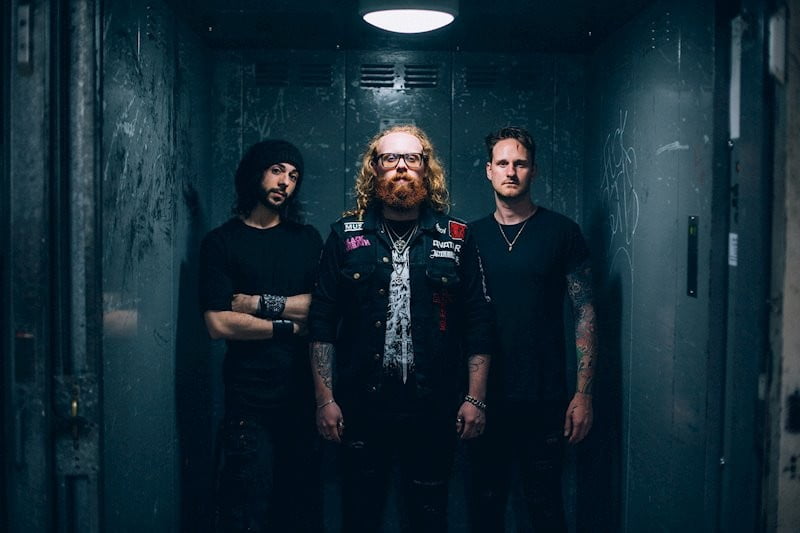 Them Bloody Kids have a monster debut on their hands with "Radical Animals". Twelve amazing tracks that cross the genre with influences of rock, metal, alt and punk, a little something for everyone. Opener "Justified Lies" grabs you by the scruff of the neck and shakes you with its punchy riffs, heavy drums and bass combined with vocals that are spat out, it is the epitome of the album, in your face. "Show No Love" slowly builds to a crescendo with its funky groove and stuttering riffs that run throughout the track with a kick-ass drum beat under it all. "Do What You Do" starts out like a NOFX track and has a killer punk feel to it, screaming vocals, crashing drums and chugging riffs will have you shaking your head and stomping your feet, a serious contender for track of the album. "Molly" has a sinister feel to it, slower than previous tracks but much heavier, grinding riffs and pounding drums drive the song aided by Moederle-Lumb's amazing vocals.
"The Demon" has Moederle-Lumb at his snarling and screaming best backed up by thumping bass, kicking drum beat and heavy riffs, the only way to listen to this is at full blast to really appreciate the talent of these guys. "Into The Night" starts with a reverb riff that leads into a cool drum beat and Moederle-Lumb spitting out lyrics with venom before it breaks down into a groovy beat that is heavy as fuck and will have you jumping all over the place again volume 10 is required for maximum enjoyment. "Freedom Of Peace" takes the baton from the previous track and ramps it up big time, chugging riffs and blistering drums are the order of the day, this has a real Cancer Bats feel vocally and it kills it big time. "The Angel" buzzes into life with a thick bass that runs throughout with punchy drums and guitar riffs it absolutely rips. "System Corrupted" is packed full of power with the drums and guitar playing off each other and Moederle-Lumb snarling the lyrics with pure vitriol, this is without a doubt one of the best tracks on the album. The title track "Radical Animals" is just a stunning track, slowly building to an absolute banger, killer riffs, blasting drums and heavy bass crush in a major way while Moederle-Lumb puts in the performance of the album vocally, a monster of a song. "The Illusion" will leave you in no doubt that these guys are destined for massive things, their ability to change things up from track to track and even mid-track is astounding, funky beats transforming into a punk/alt crossover to a serious rock vibe, the mind just boggles at their prowess all tied together nicely by a frontman who can go from soft to screaming vocals in the blink of an eye, masterful. "Light On Upstairs" has a doom vibe with a slower tempo and down-tuned guitar giving off an ominous feel, as the chorus breaks the groove kicks in at a rate of knots and runs to the end, a cracking end to the album.
  "Radical Animals" is out on 23rd April and is hands down one of the best albums this year; these guys are going to be massive!
Conor
TRACKLIST:
Them Bloody Kids are:
Sebastian Moederle-Lumb                      Vocals/Guitar
Darren Maddox                                          Drums
Vein                                                                Bass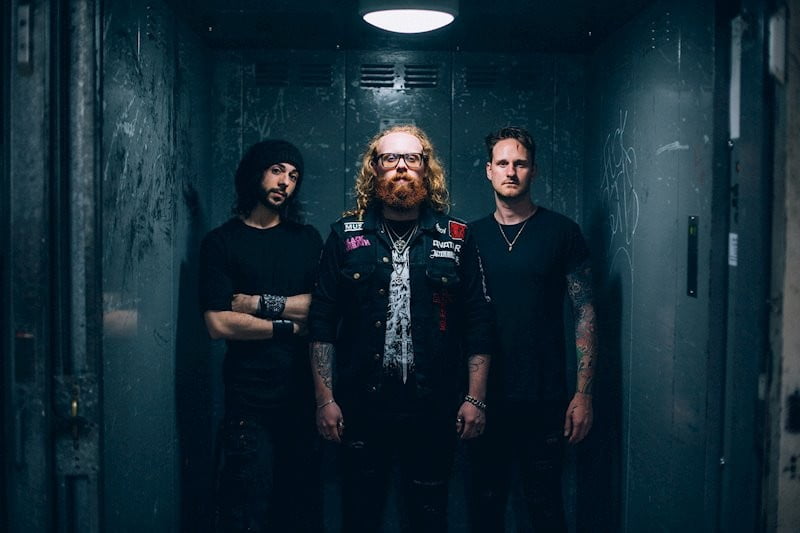 Them Bloody Kids // Radical Animals // Album Review