UNLEASH PSYCHEDELIC MASTERPIECE
THE CHAIN OUT TODAY VIA CLEOPATRA RECORDS
COMPELLING VIDEO FOR "DEAR SON" OUT NOW
 
Los Angeles' seasoned psychedelic rock group THE WARLOCKS unleashed their psychedelic masterpiece The Chain today via Cleopatra Records. "Creamy, dreamy, glass breaking-style storytelling," describes frontman Bobby Hecksher of their freshly released acid-soaked new album.
"We're telling a story this time," Hecksher explains about the album's ripped-from-the-headlines concept, which he says had been percolating for a few years before it suddenly came to him with the delirious intensity of a fever-soaked dream, like that "out-of-body experience you get at a show when you're drenched in sweat and suddenly feel so alive."
From the hammer falling on you ("Dear Son") to not being able to escape the system ("Mr. Boogieman") to somebody not being who they really are ("Double Life") to making mistakes and time passing you by ("I'm Not Good Enough") – The Warlocks examine life and our justice system.
The Big Takeover hailed their lead single "Dear Son" as "a hazily dreamy reverie." Glide Magazine described their second single "I'm Not Good Enough" as a "slowly percolating psych rock tune with hazy vocals and blistering guitar shredding."
In their vintage cinematic music video for "Dear Son," The Warlocks are playing to the fictional movie as if they're scoring it or writing music to it as it unfolds. The caped crusaders commit a crime and each one pays a different price for the same crime. "The album is about justice and what that translates to with people of different backgrounds and means," explains Hecksher.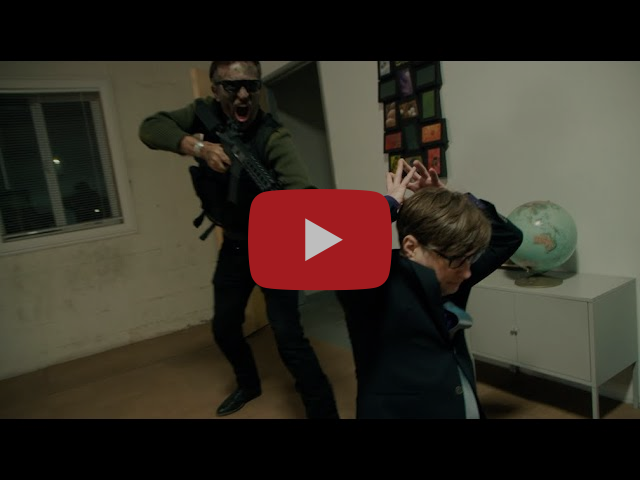 "Dear Son" (official video)
THE WARLOCKS is Bobby Hecksher (vocals, guitar, keyboards, bass), John Christian Rees (guitar, feedback), Earl V. Miller (guitar, drone machine), Christopher DiPino(bass), Cesar A. Reyes (keyboards), and Jason "Plucky" Anchondo (drums). Their tenth studio album The Chain was released today via Cleopatra Records.