THE SEAFLOOR CINEMA
RELEASE NEW VIDEO "CRASH NEBULA… ON ICE!"
OUT NOW ON PURE NOISE RECORDS
WATCH – HERE
THE SEAFLOOR CINEMA
Sacramento, California's The Seafloor Cinema saddle up and release their new video for "Crash Nebula…On Ice!," inspired by the Wild West. Their latest single received its premiere on NEW NOISE, and appears on the new album "In Cinemascope With Stereophonic Sound," out now on Pure Noise Records HERE.
Speaking on their latest single, vocalist/bassist Justin Murry comments: Instrumentally, 'Crash Nebula' is what we thought karate would sound like if it was a song. However, the lyrics can be taken in many ways. To some, the song may be about being disillusioned with the fact that they might be the reason why everything around them, that was once beautiful, has been drained to maintain an increased dependency on the idea of social status and self-indulgences. For others, the song might reflect that moving forward hurts, especially when it's one step at a time, on a road made of roses.
Commenting on the video, Justin adds: "Making music videos has always been a good sense of expression and humour. We try not to take ourselves too seriously and we want to make a fun listening and watching experience for the viewer (and it's also fun for us to test how much stupid stuff our video guy will actually let us get away with). The idea for the video came about when a friend and mentor of the band, Salvador Fernandez, said 'country music is just farm emo.' With that idea planted in our head, we knew we had to make a "farm emo" music video and the rest is history!"
CLICK THE IMAGE BELOW TO WATCH "CRASH NEBULA… ON ICE!"
MORE ON THE SEAFLOOR CINEMA
Since forming in Sacramento, CA, in 2016,  The Seafloor Cinema have been keeping both themselves and listeners guessing with a musical blend-o-matic of Midwestern emo, pop-punk and math rock, spinning unconventional song structures and dextrous, intricate guitar work into captivating underground anthems they've brought nationwide on the Emo Night Tour.
Add to that a penchant for outrageously verbose song titles that would threaten a less-confident band with being pigeonholed as holdovers from Myspace's glory days, and it's clear the trio (vocalist/bassist Justin Murry, guitarist Seth Lawrenson and drummer Timothy Aldama) enjoy zigging where other acts might zag.
This spirit of subversion is right there from the jump on their Pure Noise Records debut, "In Cinemascope With Stereophonic Sound", as the band soup-up their sound with a hearty dose of unabashed pop charm. This pop element gives the songs a newfound warmth without losing an ounce of what made their 2018 album, "A Metaphor For Honesty," so interesting. It's all at once sophisticated and accessible, melodically replicable and musically ambitious.
"We pushed ourselves to make a record that challenged our creative boundaries, but at the same time, still giving it that Seafloor charm," Justin says.
Kickstarter backers contributed more than $20,000 to fund the album, and The Seafloor Cinema are determined to not let this goodwill fall victim to the commoditisation of modern culture and the way some acts monetise their fans. The album artwork, a beautiful vintage painting suffocated by plastic wrap, itself serves as a commentary on hyper-commercialism – which they, as always, are quick to cut with their trademark humour.
"In Cinemascope With Stereophonic Sound" is out now via Pure Noise Records HERE.
Be sure to catch the band live on tour this spring with The Amity Affliction. Tickets and a full list of dates can be found HERE,
March
16th San Diego, CA – SOMA – Sidestage
18th West Hollywood, CA – The Troubadour
19th Anaheim, CA – House Of Blues Parish
20th Sacramento, CA – Goldfield Trading Post
22nd Portland, OR – Hawthorne Theatre
23th Seattle, WA – El Corazon
25th Salt Lake City, UT – The Complex
26th Grand Junction, CO – Grand Junction C.C.
27th Denver, CO – Summit
29th Minneapolis, MN – Fine Line
31st St. Louis, MO – Old School Rock House
April 
1st Chicago, IL – The Metro
2nd Detroit, MI – Shelter
3rd Columbus, OH – The Basement
5th Pittsburgh, PA – Mr. Smalls
6th Worcester, MA – Palladium – Upstairs
7th Philadelphia, PA – Brooklyn Bowl
9th New York, NY – Le Poisson Rouge
10th Hartford, CT – Webster Underground
11th Asbury Park, NJ – Asbury Lanes
12th Virginia Beach, VA – Elevation 27
13th Atlanta, GA – Masquerade – Hell
15th Orlando, FL – The Social
16th Ft. Lauderdale, FL – Culture Room
17th Tampa, FL – The Orpheum
19th San Antonio, TX – The Rock Box
20th Houston, TX – Warehouse Live – Studio
21st Dallas, TX – Club Dada
23rd Tucson, AZ – Encore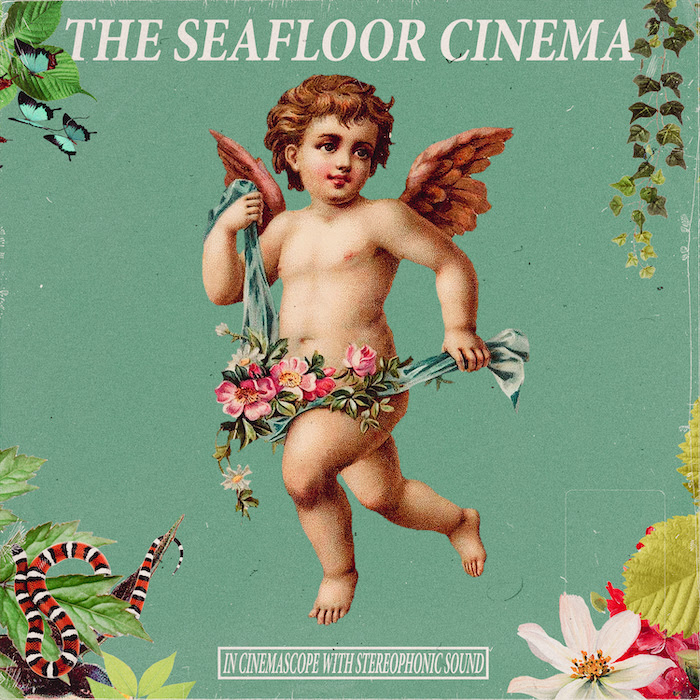 Connect With The Band