THE NORTHERN RETURN WITH A VENGEANCE ON NEW SINGLE "USURPER," OUT VIA BLOOD BLAST DISTRIBUTION
Canadian metalcore outfit The Northern have released their devastatingly heavy new single "Usurper," out today via Blood Blast Distribution.
"Usurper" is the direct follow-up to "Hourglass," which was released earlier this year to extremely positive reviews. While the band delivered a delicate balance of melody and heavy on "Hourglass," they have foregone the soaring chorus on "Usurper" to let the chuggy riffs and pummelling instrumentation reign supreme. Vocalist Mike Cutway delivers lines as "Choke on your last breath / The tragic tale of a dead hero" in a deep, cathartic growl, letting the pissed off anthem speak for itself.
There's a palpable aggression felt throughout the entirety of "Usurper," and once you hear the meaning behind the track, it becomes clear as to why. "Usurper' is a love (hate) letter to the music industry and the ever-changing landscape musicians have to adapt to when dealing with record labels," says drummer Adam Linka. "Specifically sparked by a former record label we had a bad experience with, the song serves as a reminder to artists in any genre to stay true to themselves and remember why they create music in the first place."
While "Usurper" achieves its goal in waging a vendetta against the former record label and the industry that supports them, this single also represents hope in the form of a new chapter for the band. Linka continues, "We hit a low point collectively over the pandemic where we had to choose to end things or push back even harder, and we chose the latter. We feel like 'Usurper', and the next collection of songs we have recorded, are a redefining moment for The Northern. No one can hold us back and we're not backing down. We can only hope other artists and listeners alike can resonate with this sentiment, and that it helps anyone else doubting their artistic worth and integrity."
With plenty more in the tank as far as new music goes, The Northern are also shifting focus to performances. They recently supported The Word Alive on the only Canadian date of The Hard Reset Tour in August and are currently planning a massive hometown show to celebrate the release of "Usurper" this Fall.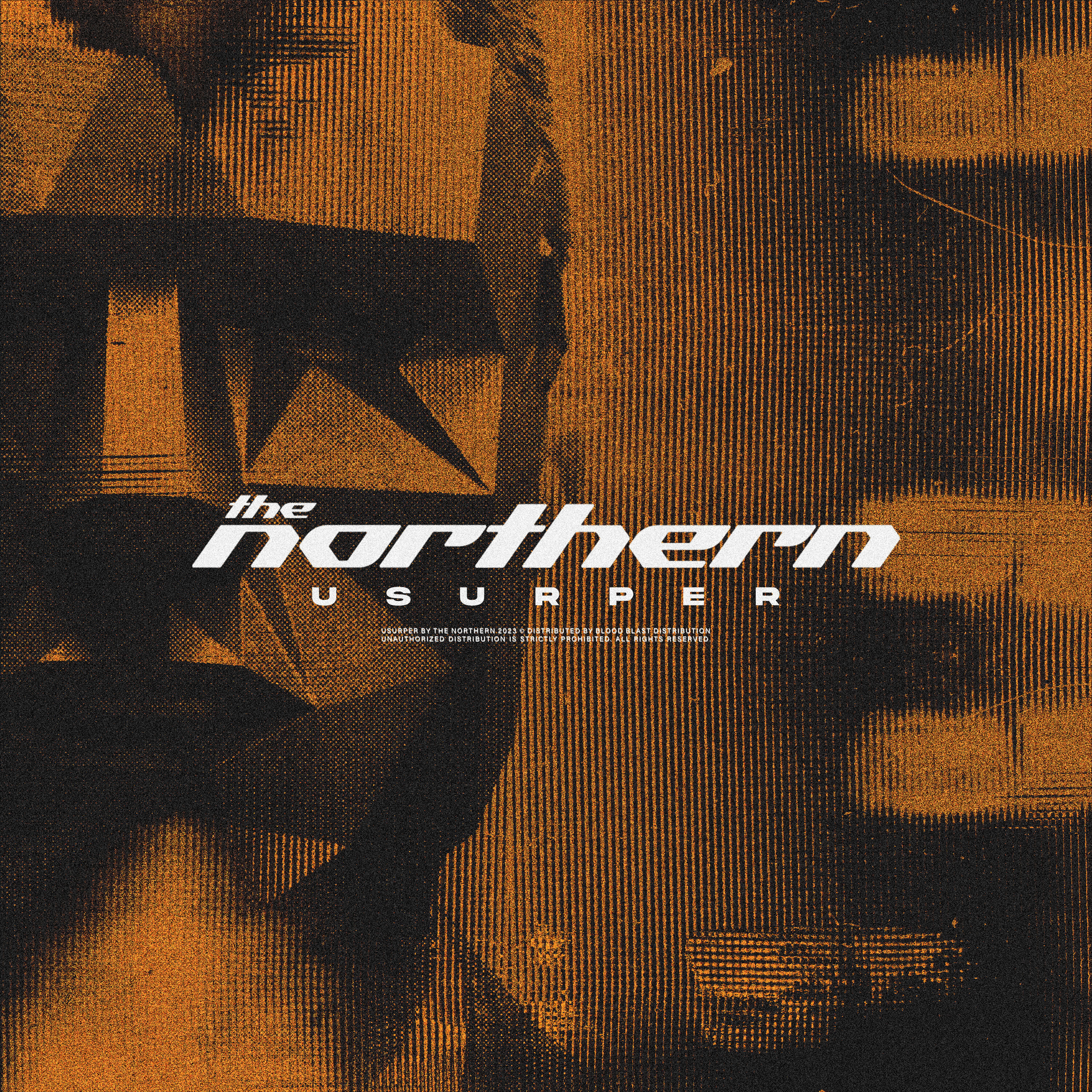 The Northern – "Usurper"
Hometown: Toronto, ON
Release Date: September 8th, 2023
Genre: Metalcore, Djent
FFO: Currents, Fit For A King, ERRA
ABOUT THE NORTHERN
Perfectly combining djent and metalcore, Canadian four-piece The Northern stay true to themselves within a unique sound that fans have grown to love. Their debut full-length effort Solstice was released in 2017 via Tragic Hero Records and was received in an extremely positive light, hitting #5 on the iTunes Metal charts. Solstice garnered coverage from many notable outlets, including Alternative Press, Lambgoat, Revolver Magazine, New Noise Magazine, and idobi Radio, as well as multiple additions to Spotify editorial playlists. With no time to spare, the band quickly followed up with their 2018 single "Samsara," which was also very well-received, being featured in the Got Djent? (now Progressive Metal) Spotify playlist, where it remains to this day.
The Northern have toured consistently since these releases, including several international tours in the USA and Canada, alongside bands such as VRSTY, Sleep Waker, ENOX, A Scent Like Wolves, and Pangaea. After parting ways with Tragic Hero Records, the band released their highly anticipated Cloudburst EP in December of 2021, overcoming multiple hurdles brought on by the pandemic. With plenty of music still in the tank, the band recently connected with producer Jonathan Dolese (Cane Hill, For The Fallen Dreams, Downswing) in 2022 and released their first of many new singles "Hourglass." They have since teamed up with Blood Blast Distribution to usher in a new era of the band.
THE NORTHERN ARE
Mike Cutway – Vocals
Eric Leblanc – Guitar
Jordan Gallant – Guitar
Adam Linka – Drums/Vocals
THE NORTHERN ONLINE