THE DRIVER ERA
THE MUSIC PROJECT FROM ROSS AND ROCKY LYNCH
RESCHEDULED UK & EU TOUR ANNOUNCED
"OMG PLZ DON'T COME AROUND" AND "FLASHDRIVE"
ROSS LYNCH- STAR OF NETFLIX TV SERIES
'CHILLING ADVENTURES OF SABRINA'
 The Driver Era have announced their rescheduled word tour dates and will be hitting our shores from this November. All previously purchased tickets will be valid.
The Driver Era Tour
17 November Dublin, Ireland- Button Factory
18 November Manchester, O2 Ritz
20 November Glasgow, Garage
22 November London, Shepherd's Bush Empire
23 November  Cologne, German, Club Volta
24 November Amsterdam, Holland Paradiso Noord
26 November Paris, France La Maroquinerie
27 November Antwerp, BelgiumTrix
29 November  Barcelona, Spain Bikini
30 November Madrid, Spain But
2 December Milan, Italy Santeria Toscana 31
3 December Munich, Germany Technikum
5 December Zurich, Switzerland Komplex Klub
6 December Vienna, Austria Flex
7 December Warsaw, Poland Progresja
8 December Berlin, Germany Lido
10 December Copenhagen, Denmark DR Koncerthuset -Studie 2
11 December Stockholm, Sweden Nalen Klubb
Tickets at www.thedriverera.com
This follows the release of two new tracks – "OMG Plz Don't Come Around" and "flashdrive".  The tracks, one fronted by Ross and one Rocky, come as a taste of what's to come off their upcoming sophomore album, due to release late summer. Stream/Download "OMG Plz Don't Come Around" and "flashdrive" HERE.
Since their debut in 2018 with their hit single "Preacher Man," the brothers have self written and produced every track they've released, including tracks from their 2019 album X – the anthemic "Feel You Now", the live-show crowd favourite "Scared of Heights" and their alt-radio hit "Low".  In late 2019, the guys released unveiled a double release, "A Kiss" and "Forever Always," despite being apart while Ross was in Vancouver filming Parts 3 & 4 of Netflix's Chilling Adventures of Sabrina. The turbo-charged "A Kiss" grasped the attention of BBC Radio 1, with spins by DJ's Annie Mack, Mollie & Matt, and Jack Saunders. The official video for "A Kiss" recently hit 1 million views on Youtube.
"Shot in L.A.'s Peppermint Club, the duo packs the house for a visually engrossing, neon-tinged performance that matches the song's irresistible melody and mesmerising hooks." – Billboard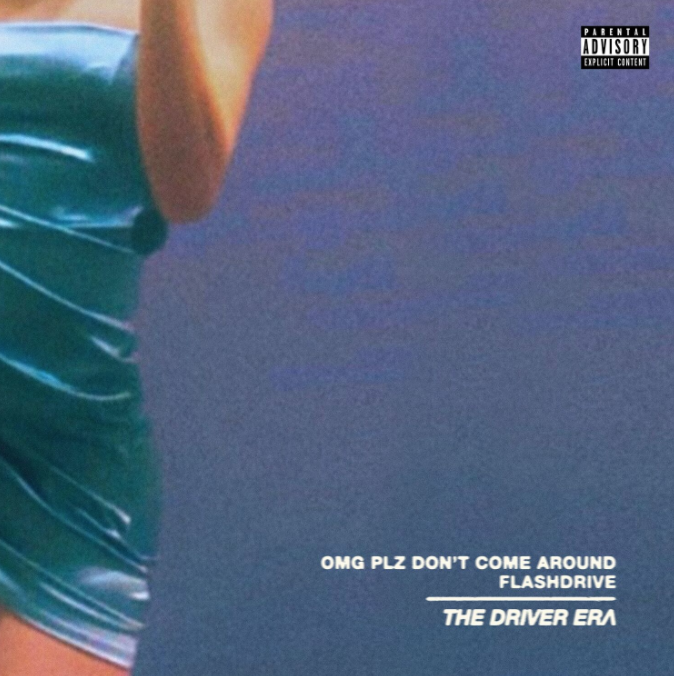 ————————————-
About The Driver Era:
Like the band name, the music of The Driver Era captures a certain classic feeling while looking toward tomorrow. With the two brothers, Ross and Rocky Lynch, writing, performing, and producing all of the tracks, their stylistically unpredictable music also conjures up every romantic association with heading out on the open road: limitless possibility, the thrill of escape, a refusal to stay in one place for any real length of time.
With massive hooks and immaculate production, songs like "Feel You Now" and "Low" show the tight musicianship that Ross and Rocky have honed over the years in their longtime band R5-a five-piece whose self-produced 2017 EP New Addictions was praised as "full of sharply constructed pop confections" by Rolling Stone. It was during that band's recent worldwide tour, the two began dreaming up a new project that would allow them to explore their more experimental tendencies.
"We had a bunch of songs we'd been gathering for a while," says Rocky. Although they avoided restricting their vision to any specific sound or style, the duo did set some firm intentions for the new band: to create music without self-imposed limitations, and to always push for sonic innovation.
In between polishing off the new songs-and hitting the road for their first tour as The Driver Era, Ross is a critically acclaimed actor (he recently drew raves for his title role in the serial-killer biopic My Friend Dahmer and currently stars in Netflix's The Chilling Adventures of Sabrina). And when they're not actively creating, the two are often out riding around, listening back to mixes and working out song ideas, constantly expanding what's possible in The Driver Era.
"A while ago I was reading a book that talked about how if you and a person are able to connect deeply enough, you almost form a third consciousness," says Ross. "I think Rocky and I have that on some level. I don't think either of us has felt so creatively charged up in a long time, and it's just a really cool feeling. The whole thing's opened up our minds in this amazing way."