THE DIRTY NIL announce new album, 'Free Rein To Passions', with new single, 'Nicer Guy'!
'Free Rein To Passions' will be released May 26th on Dine Alone Records
Photo Credit: Steph Montani
The Dirty Nil, Ontario's rock 'n' roll torchbearers, are emerging with their fourth album, Free Rein to Passions, and it's a return to a more reckless approach for the JUNO Award-winning trio. In order to incinerate their apparatus, they had to destroy it completely. After experimenting with some smoother, more radio-friendly sounds on 2021's Fuck Art, The Nil promptly returned to the studio and got back to the basics of what their band is about at its core—thrashy riffs, bashed out drums, and levels-to-the-max volume.
Set for release on May 26th, 2023 via Dine Alone Records, click here to pre-order Free Rein to Passions now.
"Fuck Art had a lot of singing on it. There were not a lot of parts where you could just jam out on riffs," says frontman Luke Bentham. "Free Rein to Passions is a bit of a nastier record where we didn't sweat the small insignificant details. If it sounded cool, we went with it." The band pays homage to some of their loudest, gnarliest influences on Free Rein to Passions, with subtle nods to everything from Power Trip to the Jesus Lizard.
On the album's catchy first single, "Nicer Guy," The Nil reminds listeners that they also still wield the power to stitch a perfect, infectious pop hook into their rock fabric. "I'd been sitting on some of the guitar parts for a long time, husbanding them for a suitably righteous song," Bentham explains. "In the depths of lockdown, I dusted them off and came up with the words. It was a happy day in an otherwise lonely time. Special shoutout to Kyle's extremely tight playing and Sam's stampeding elephant bass. Sincerity can feel uncomfortable, but this one feels right."
FREE REIN TO PASSIONS
TRACKLISTING
1. Celebration
2. Nicer Guy
3. Undefeated
4. Atomize Me
5. Land Of Clover
6. Blowing Up Things In The Woods
7. Stupid Jobs
8. 1990
9. Free Rein to Passions
10. The Light The Void and Everything
Pre-orders for physical variants are available here. In addition to the standard Milky Pink, there are four further variants available alongside curated Free Rein to Passions merchandise. See below for details on all physical variants available for pre-order.
Deluxe (Green Ghostly, ltd to 1,000 – Gatefold jacket printed on mirror board w/ bonus 2nd LP featuring demos, cover song and a b-side from the album session)
Standard (Milky Pink, first pressing ltd edition)
Artist Exclusive (Clear w/ Neon Splatter, ltd to 500)
Dine Alone Exclusive (White w/ Neon Splatter, ltd to 150)
Indie Exclusive (Blue Ghostly, ltd to 1,500)
Picture disc (ltd to 500)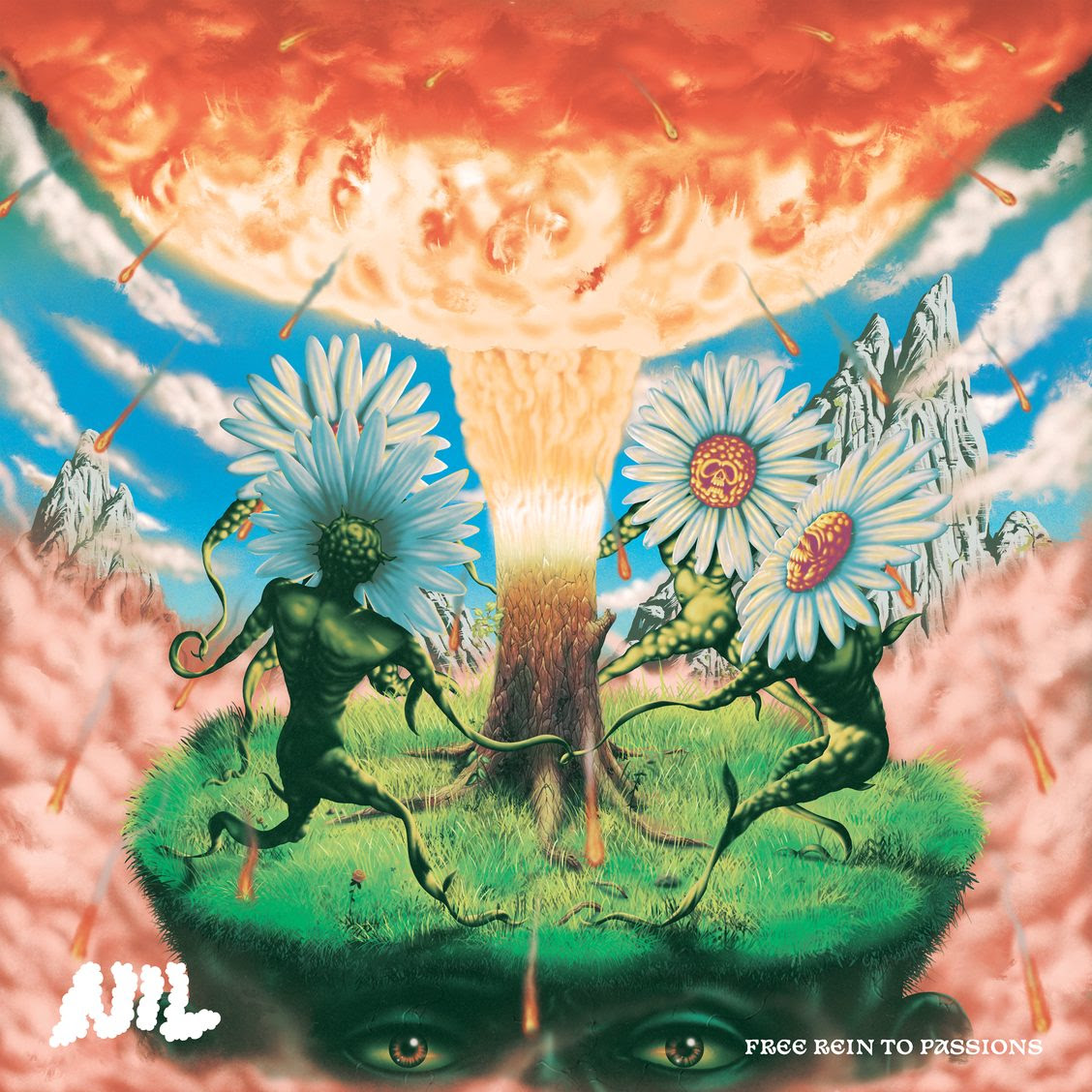 For more information, please contact: