THE BROKEN ISLANDS
SOLID STATE
new single
out 01.05.19
from the forthcoming album
MASQUERADE
out late summer 2019
The UK live dates
04.05.19  LIVERPOOL Baltic Triangle (Sound City)
05.05.19  MANCHESTER Aatma
07.05.19  NEWMARKET White Swan
08.05.19  CAMBRIDGE Black Horse
09.05.19  SHEFFIELD West Street Live
10.05.19  LONDON Troubadour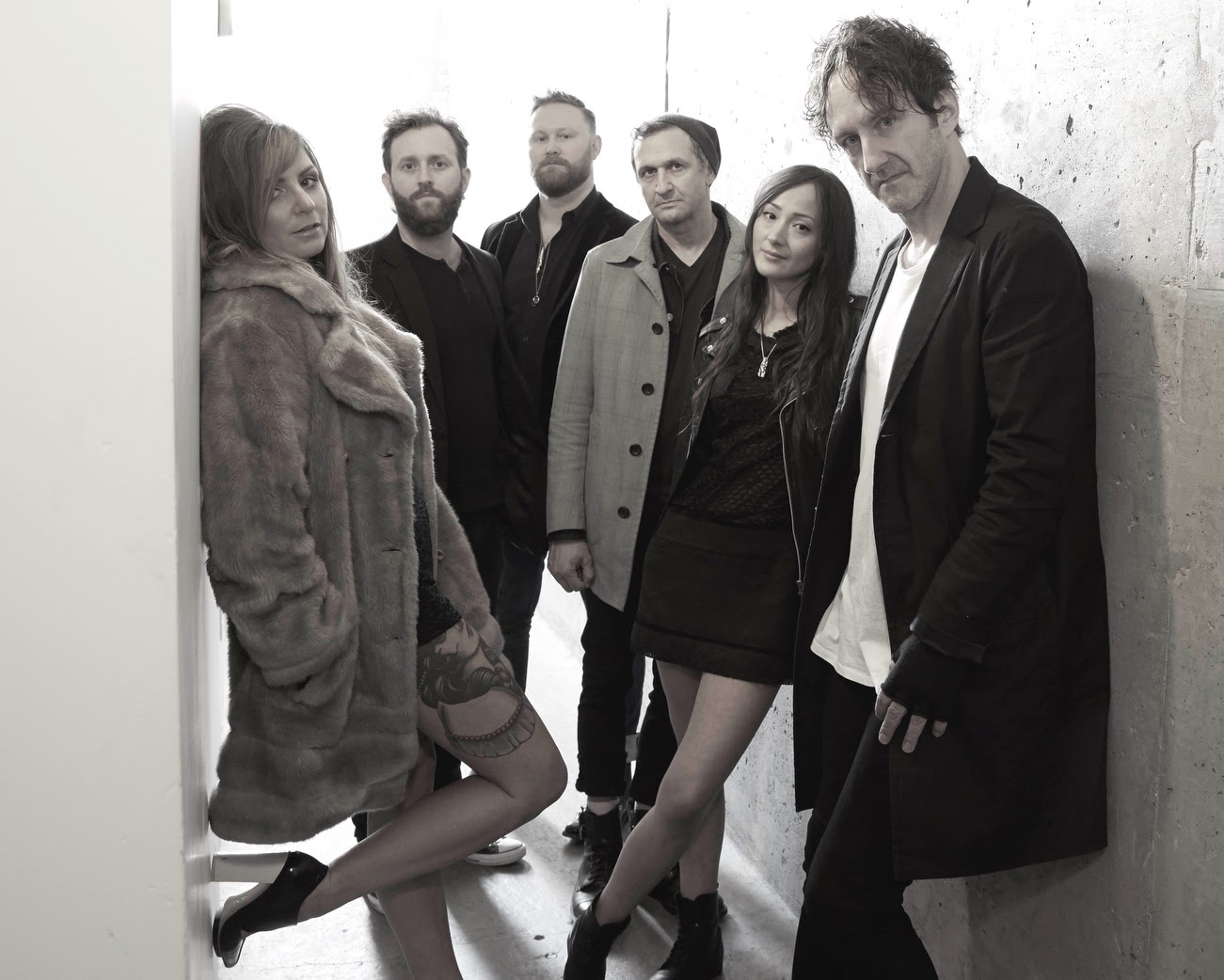 The Broken Islands are a Vancouver, Canada based sextet who meld elements of ambient pop, shoegaze,
post-rock, post-punk, trip-hop and darkwave to create their own distinct sound. With crashing guitars
and delicate sounding keyboards weaving around swooning, siren-like vocals, the band's songs can
sound at times like an otherworldly sonic experience while still being packed with emotion and moments
of tenderness.
A well-received debut album entitled 'Wars' was released in the autumn of 2017, with a follow-up,
'Masquerade', due out in the late summer of 2019. An opening salvo from the new record is available now
in the form of the cinematic sounding 'Solid State', which is being issued to coincide with some UK shows.
Explaining the meaning of the song, the band state that "life can be radiant, but it can also get dark.
It's a wild and head spinning rollercoaster ride where sometimes you feel like you don't have a handle to
hang on to for those big drops. You'll find yourself helping a struggling friend with their demons, while
also trying to navigate your own secret turmoil. This song is about lifting the people you love and being
vulnerable enough to let them lift you back. It's about giving solid advice, but not always applying it to your
own life; helping others, when sometimes you need help yourself. Living day by day with buried troubles,
masking them with a simple smile. Then, finally, you realize everyone is complicated, everyone has their
own story, and everyone needs to be lifted once in a while. You aren't alone. This song is about facing
your truth, facing the fear, then letting it all go."
Like its predecessor, 'Masquerade' has been produced and mixed by Dave 'Rave' Ogilvie, who is best
known for his work with industrial music titans such as Nine Inch Nails, Ministry and Skinny Puppy and
was the perfect choice to harness the many influences that constitute the sound of The Broken Islands.
Band co-founder Stephen Cameron points out that "we are all multi-instrumentalists and one of the great
things about being in a six-piece band is the ability to switch instruments and play different things on
different songs to really makes things exciting. We love to add percussion to songs so a set of free hands
usually gets a chance to pick something up and add a new sound to a track. We all have wildly varied
musical references, which we believe is what makes The Broken Islands sound the way it does. It's really
great to gain insight into someone else's perspective of a song that you might not have heard before."
THE BROKEN ISLANDS
Stephen Cameron – bass
Rachelle Boily – vocals
Kurtis Sheldan – guitar
Rachel Ashmore – keyboards
Mitchell Williams – drums
Cameron Hartl – guitar