debut album
NOWHERE TO RUN
out 17.05.19
(Frontiers)
includes the new single
ARE YOU WITH ME
video
The Cambridge based hard rock band The Brink have released a new single entitled 'Are You With Me'
today (3rd May). Taken from their forthcoming debut album, 'Nowhere To Run', singer Tom Quick
describes the song as "an anthem for anyone. We've all made mistakes, we've all been wronged, we
live and learn. Whatever you are going through in life, you're not alone!"
The Brink are on tour again this month, playing the following shows :
09.05.19  LONDON Kolis The Lounge *
10.05.19  EDINBURGH Bannermans **
11.05.19  NEWCASTLE Trillians **
23.05.19  STOKE Eleven **
25.05.19  LINCOLN Lincolnshire Showground ***
26.05.19  NUNEATON Queens Hall **
* with Marco Mendoza
** with Doomsday Outlaw
*** Call Of The Wild Festival
Influenced by classic bands of both the past and present, but with a modern edge added to the mix,
The Brink bring new life and energy to the British hard rock scene with their vibrant 21st Century form
of balls-to-the-wall rock 'n roll.
Signing to Frontiers in 2017, they have toured regularly, including recent well received UK tours with
The New Roses and Jizzy Pearl. 'Nowhere To Run' has been produced by Nick Tauber (Thin Lizzy,
UFO, Marillion) and is packed with fist-pumping anthems and solid ballads befitting early Def Leppard
and Bon Jovi, although their fresh new style has also enticed fans from a variety of rock genres.
NOWHERE TO RUN
TRACKLISTING
1. Little Janie
2. Break These Chains
3. Never Again
4. Save Goodbye
5. Take Me Away
6. One Night Only
7. Wish
8. Said And Done
9. Fairytale
10. Don't Count Me Out
11. Nothing To Fear
12. No Way Back
13. Are You With Me
14. Burn
THE BRINK
Tom Quick – vocals
Lexi Laine – lead guitar
Izzy Trixx – rhythm guitar
Gaz Connor – bass
Davide Drake Bocci – drums
#RockAintDead
New Breed is the name given to the growing stable of young, exciting, up-and-coming bands signed by
Frontiers Music who represent the future of hard rock and metal. The Frontiers label is focused on finding
and developing new acts from different territories to show the world that rock is indeed far from dead.
Frontiers has also launched a New Breed Playlist on Spotify on which songs by New Breed artists are
Follow the bands and the label and help Frontiers Music show the world that #RockAintDead !
Frontiers label president Serafino Perugino states : "in the last few years we have been receiving more
and more solicitations from new bands whose material has been of the utmost quality and immediately
made us sit up and take notice! Never before have we seen this much young talent surfacing all over the
globe, so we have set off on a journey to rejuvenate the rock scene, trying to find even more of the most
exciting new acts in hard rock, metal and melodic rock. The NEW BREED, as we call them, are artists
who will showcase to the fans some of the best new talent in rock 'n roll music. We are confident that
fans will enjoy this music as much as us, because at the end of the day we are just a bunch of music
fanatics too! Music fans have an overwhelming amount of new music presented to them these days,
but if they give the New Breed acts a chance, they will enjoy what they hear and quite possibly find
their new favourite band or bands. We are looking forward to showing everyone out there that
Rock Ain't Dead!"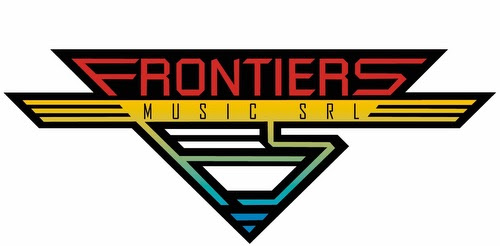 Frontiers Music UK