THEBOTS
make their return with the huge new single 'Fake Gold', watch the video –
HERE
Brand new EP being finished now for 2020 release, which will be first new material since the debut album 'Pink palms' in 2014 (on Fader Records)
Band have previously toured with the likes of Refused, Blur,Yeah Yeah Yeahs, Africa Express and performed at Coachella, Reading and Leeds, Afro-Punk, Riot Fest, Bonaroo and many more festivals and events worldwide
LA band
THEBOTS
return with a huge new single 'Fake Gold', their first new music for over 5 years, since the debut album 'Pink Palms' back in 2014.
Watch the video – HERE
Listen to the track – HERE
"It's called Fake Gold because it's about fake people. You meet so many disingenuous people in today's youth and society, they put on a good face and pretend to be nice but it's all an act. You find that the gold, the sparkle, that special quality you saw within someone is false and there for the name of the song I suppose. It could even be as simple as surface details, someone that wears $6000 outfit head to toe but hasn't really got any money beyond that. It's a song about self identity." – Mikaiah Lei
Now a solo project from Mikaiah Lei (younger brother and fellow founding member Anaiah Lei is now performing in Culture Abuse as well as a variety of US hardcore bands)he band released their debut album 'Pink Palms' back in 2014 on the Fader Label and received a barrage of rave reviews and love, but they decided to wind things down following a heavy tour cycle. THEBOTSwill be releasing a brand new EP in 2020 and be back in the UK and Europe asap, watch this space.
Originally, the band burst onto the scene as a very young 2 piece (Anaiah was 8 years old and Mikaiah was 11 when they first toured the UK with Tellison in 2010). They performed at Riot Fest as a mid-set band for Dillinger Escape Plan that summer, and what followed took these two southside LA kids to unbeleivable heights. They released an EP of older singles and material (the boys had been in  a band since they could pick up their instruments), were picked p by the likes of NME, Wonderland, The Guardian, Kerrang!, Zane Lowe (then at Radio 1), Daniel Carter and Huw Stevens at Radio 1, Dazed and Confused and toured with the likes of Refused (on their first return shows), The Yeah Yeah Yeahs and Tenacious D.
A chance meeting with Damon Albarn of Blur started off a long standing friendship, which initially gave the band a platform supporting Blur on all their comeback/return shows, and was extended when Damon invited the band to join him on the Africa Express train ride/tour/event.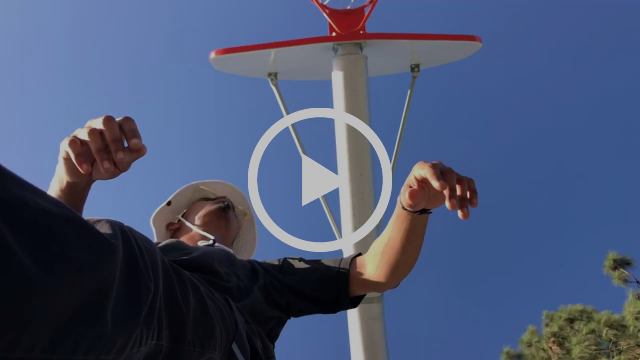 THEBOTS "Fake Gold' (Official Music Video)