The first batch was gone pretty quick so we ordered some more.
New masks are on its way to us and will be available soon.
Pre-order here
Laputahache and Tartarus have put their hands together to bring you a physical cassette release of the album Eigen Risico 2! The coarse and unabashedly topsy turvy follow up to Eigen Risico 1, the self titled debut album of his visceral and emotive, Groningen based multidisciplinary art project.
Known for putting on riotous performances with cohorts Jesper Vos and Eirik Jahnsen.The album, recorded over a long stretch of time by  Héctor Garcia Martin, represents a marked shift towards capturing the destructive essence of these shows. A collection of eleven vignette-like tracks, the distinctly hallucinogenic lo-fi veneer that has become a hallmark of hache's work has taken a corrosive turn. Bombastic 808's tumble on tracks such as Xq Recordar Si Internet Es Pa Siempre  whilst cacophonous swaths of feedback and tape recordings of drums provide a thrilling counterpoint.
These more aggressive turns are juxtaposed by more tender and at times psychedelic outings, such as the space freak out on Feliz E Ignorante (featuring Vos) and the mournful instrumentation on Portados. The tracks are combined into a collage like whole in which the idea of genre is thrown out the window and samples, skits and references (such as on the track Tetsuo de Chunga) create a unique universe of sound showcasing who hache is and how he sees the world.
FFO: Death Grips, Jpegmafia, Yung Lean, Clipping…
Edition of 100 cassettes housed in a diecut cardstock case.
Pressing info:
50x red cassettes
50x white cassettes

Out now
Listen / Order
Finally available on cassette!
Already have all the other Filmmaker cassettes and just want the two new ones?
We got you covered.
We're offering a combo deal for both Spectral and Eternal Return tapes at our shop.

Pressing info:
Edition 200 cassettes housed in a diecut cardstock case
Digital download included.
Out now
Listen / Order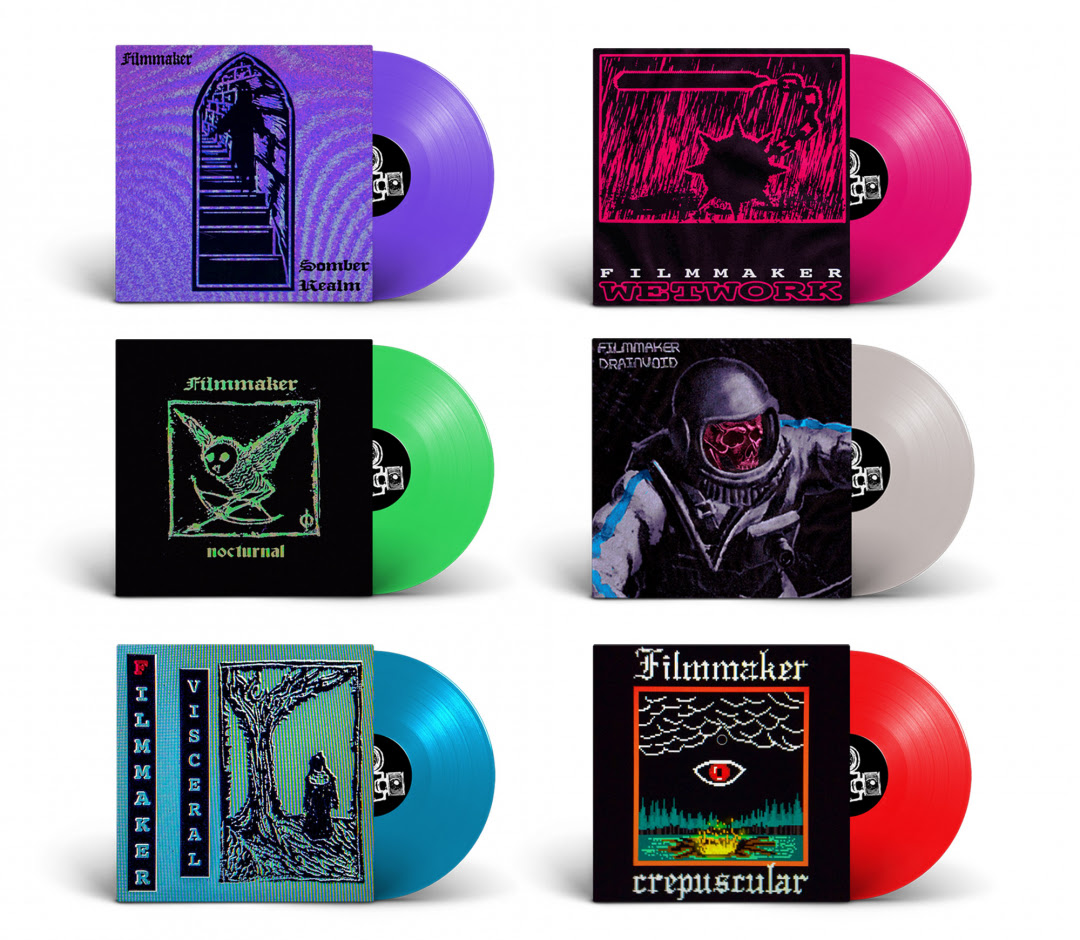 Colombian producer Faunes Efe stands behind a slew of prolific albums and EP's released under the Filmmaker project, quickly building a cult following amongst those with an affinity for dystopian electronics steeped in an alluring, seductive darkness.
Tartarus Records has the honor of releasing Filmmakers' full back catalog on cassette and vinyl.
All 6 LPs are available seperately or as a friendly priced bundle.
This includes:
Crepuscular / Visceral / Nocturnal / Drainvoid / Somber Realm / Wetwork
140gr colored vinyl
350gr sleeves
incl digital download
Limited to only 150 copies each!
Shipping now
Listen / Order
All 9 Filmmaker cassettes for just €70.
Submerge into raw EBM Post-Punk dystopia that is Filmmaker.
This set includes:
Visceral, Crepuscular, Nocturnal, The Love Market, Drainvoid, Somber Realm, Wetwork, Spectral and Eternal Return.
All cassettes are housed in a diecut cardstock case.
Includes digital downloads.
While supplies last!
Out now
Listen / Order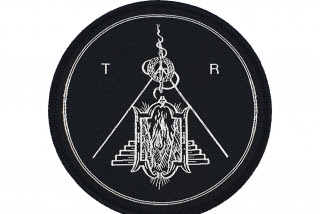 Woven patch
⌀ 9,5cm
Design by
Reuben Sawyer / Rainbath Visual
Order
Design by Louis Alexandre Beauregard. Available in sizes S-XXL. Printed on Gildan Ultra Cotton Longsleeves. 100% cotton.
Order
extremely practical and highly fashionable fanny packs are ideal for stashing your valuables, walkman, tapes, keys, drugs etc.
Order
We released 4 albums a couple of weeks ago:
Gnaw Their Tongues – I Speak the Truth, Yet With Every Word Uttered, Thousands Die
"A claustrophobic atmosphere of crushing drones and eerie ambience."
100 cassettes housed in a diecut cardstock case
Radar Men from the Moon – The Bestial Light
"Yet another evolution in sound and line-up from the shape-shifting Eindhoven-based collective."
100 cassettes housed in a diecut cardstock case
50 Gold cassettes
50 Silver cassettes

Throwing Bricks – What Will Be Lost
'What Will Be Lost ends up being a solid and dramatic post-hardcore shoved sludgy post-metal album.'
100 cassettes housed in a diecut cardstock case

Tithe – Penance (CS/LP)
"a journey into the recesses of our shadow minds, taking the paths of death metal, grind and sludge to discover your most disturbed thoughts."
150 copies on 180gr black vinyl
100 cassettes housed in a diecut cardstock case

A huge thanks to everyone who has placed an order so far.
Listen / Order
We've lowered the rates again for multiple items worldwide. For example: you can now order up to 9 tapes within Europe (most countries) for only 6,95. Tracking included. This only applies at shop.tartarusrecords.com

Our new shop is running and can be found here:
shop.tartarusrecords.com
(Incl cheaper shipping and bank/iDeal payment methods)

The bandcamp store will still be up, but with very little stock and no distro/combos/special deals etc.Thanks!

Gerald & Richard // Tartarus

Running low:

Filmmaker cassettes
Filmmaker vinyl
Nihill – Woestenij
Primitive Man – Steel Casket
Skemer – Benevolence
Tithe – Penance
Yin-Yin – The Rabbit that Hunts Tigers

Upcoming releases:
Mizmor / All You Know is Hell / Many Blessings / Primitive Man / Filmmaker / IJdelheid / Inter Arma / Amenra / Lazy Legs and more…