Hello,
Today we present you four new blistering releases by Gnaw their Tongues, Radar Men From the Moon, Throwing Bricks and Tithe.
Read more below.
Thank you
Gerald & Richard // Tartarus
COVID-19 sucks.
We want you to stay safe and not get sick or die on us.
So we had these made.
Only 50 made
35 white print
15 pink print
Pre-order here
Based in Utrecht, The Netherlands, this five piece started out as a vicious hardcore unit, but in recent years has grown to be a lot more than that. Mixing their punk beginnings with slow and crushing sludge riffs and dashes of black metal and screamo, the project has evolved into the heavy yet energetic juggernaut it is today.
THROWING BRICKS' music might sound angry and aggressive, but first and foremost it's emotionally punishing. The feverish lyrics, brutal growls and intensely high screeches, low yet melodic guitar work, grimy bass and pounding drums, they all share a feeling of hopelessness. No matter how hard you fight against it, resistance is futile. Whether you like dark, brooding drones, slow and dragging riffs or insanely fast blast beats, this band has got it all.
After self-releasing some music online, "What Will Be Lost" is THROWING BRICKS' debut on Tartarus Records. Recorded by Wessel Reijman at Catacomben Studios, it captures a emotional feeling which comes as close to their live shows as possible. With a presence in the middle of the audience rather than on a big stage, they even let the biggest venues seem intimate. Get ready to be sucked into a very heavy and loud void.
'What Will Be Lost is a murky and draining slog indeed, which is exactly what it aims to be.' – Distorted Sound Magazine
'This is a tremendous release which is recorded impeccably to give a real boost to the quality execution of ideas laid out within. There are no weak points, this is a very real contender to make it into end of year charts.'– Echoes and Dust
'What Will Be Lost ends up being a solid and dramatic post-hardcore shoved sludgy post-metal album.' – Grizzly Butts
FFO: Oathbreaker, Rise and Fall, Regarde Les Hommes Tombre, Amenra, Ultha
Edition of 100 cassettes housed in a diecut cardstock case
Out now
Listen / Order
Emerging from the rain-soaked grey of Portland, Oregon, TITHE is leaving its mark of pummeling auditory exploration. Drawing influence from all over the musical spectrum, TITHE offers a truly unique blend of extreme metal. The trio comes together with their debut full-length album "Penance" to explore the psychedelic experience and the depravity of human nature.
Strange and unorthodox but unapologetically so, TITHE create warped dirges of death metal deviated further by stabs of raw grindcore and undertones of swampy sludge/doom. Often gloomy and ambiguous, there's nevertheless a haunting undercurrent of stifled violence across all tracks of the band's new album, smothering the listener with density and spaciousness simultaneously.
Featuring Matt Eiseman on guitar, Alex Huddleston on bass and Kevin Swartz on drums, TITHE embarks on a new level of extreme metal while never losing their old school-inspired roots. This band is a force to be reckoned with on the metal circuit and shows no signs of holding back.
Artwork by Jef Whitehead (Leviathan)
FFO: Neurosis, Bolt Thrower, Autopsy, Full of Hell, Dead Congregation
"The trio have devised a sui generis concoction of death, grind, and sludge that has an apocalyptic, occultist quality to it, conjuring images of other worlds and realities unfit for comprehension by the pitiful human mind." –Metalsucks.net
 "It's a journey into the recesses of our shadow minds, taking the paths of death metal, grind and sludge to discover your most disturbed thoughts." –CVLT Nation
Pressing info:

100x cassettes
150x black vinyl
Out now
Listen / Order here
This new beast of an album ''I speak the truth, yet with every word uttered, thousands die' by Gnaw Their Tongues is out now! . Maurice proves he's the master of all that's dark and ugly, pulling you into a claustrophobic atmosphere of crushing drones and eerie ambience.
'It's this ability to work its way under the skin that has set even GTT's minor works in a league of their own and when the songs are truly given the chance to breathe and stretch their tendrils, they become pure nightmare fuel. They can conjure up images in the mind that echo those created by Clive Barker and David Cronenberg, albeit even more heinous as the depravity the tracks convey draws from evil that is all too human and familiar.' -The Sleeping Shaman
I Speak the Truth, Yet With Every Word Uttered, Thousands Die is a collaboration between Consouling Sounds (CD/Vinyl) and Tartarus Records (cassette).
Edition of 100 cassettes housed in a diecut cardstock case
Out now
Listen / Order here
Dutch experimentalists RMFTM are ushering in their tenth year as a band with their sixth full-length 'The Bestial Light', due for release May 15th via Fuzz Club and Tartarus Records, and marking yet another evolution in sound and line-up from the shape-shifting Eindhoven-based collective. Across their extensive back-catalogue and many collaborations (including with the likes of Gnod, The Cosmic Dead and 10 000 Russos, as well as the occasional art piece), the band have moved from expansive space-rock to avant-garde drone and industrial techno. Now, however, is the time for something else.
Bolstered by the addition of a vocalist and second drummer, the incendiary 'Bestial Light' LP sees the band move on from the electronic experimentations of the Subversive album trilogy (culminating in their most-recent LP, 2018's 'De Spelende Mens') and last year's 'Bliss' EP. Their new direction, instead, finds them journeying into a dissonant industrial punk sound that's Einstürzende Neubauten and early Swans by way of Neurosis and Godflesh. Fusing heavy industrial rhythm sections, biting post-punk vocals and crushing "acid metal" riffs, the new incarnation of RMFTM(aka Radar Men From The Moon) is comprised of core members Glenn Peeters (guitar), Tony Lathouwers (drums), Titus Verkuijlen (bass) and Bram van Zuijlen (guitar/synth), with the addition of Joep Schmitz (drums) and Harm Neidig (vocals/saxophone).
Not long after recruiting the new members, the now-expanded RMFTM headed back into the studio with their long-term producer Bob de Wit (Gnod, A Place to Bury Strangers, Mudhoney), laying down the new album in 14-hour shifts over 12 days: "We were constantly 100% on it so the process was quite intense but also very rewarding. You can definitely hear that on the record." On the album's theme, borne out just as much in their creative approach as it is as the lyrics and instrumentation, they say: "We wanted to write about everything instinctual in mankind, individual desires and true will. Transgression and the seductiveness of unreason." Unsurprising, then, that 'The Bestial Light' is such a primitive, borderline-depraved affair; one that constantly feels like it's hurtling towards an edge that you're never quite sure you want to look over.
Bestial Light is a collaboration between Fuzz Club (vinyl) and Tartarus Records(cassette).
Edition of 100 cassettes housed in a diecut cardstock case.
Pressing info:
50x silver cassettes
50x gold cassettes
Out now
Listen / Order here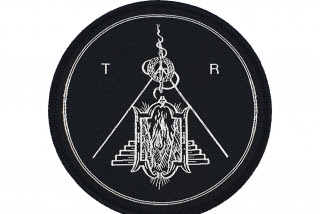 Woven patch
⌀ 9,5cm
Design by
Reuben Sawyer / Rainbath Visual
Order
Design by Louis Alexandre Beauregard. Available in sizes S-XXL. Printed on Gildan Ultra Cotton Longsleeves. 100% cotton.
Order
extremely practical and highly fashionable fanny packs are ideal for stashing your valuables, walkman, tapes, keys, drugs etc.
Order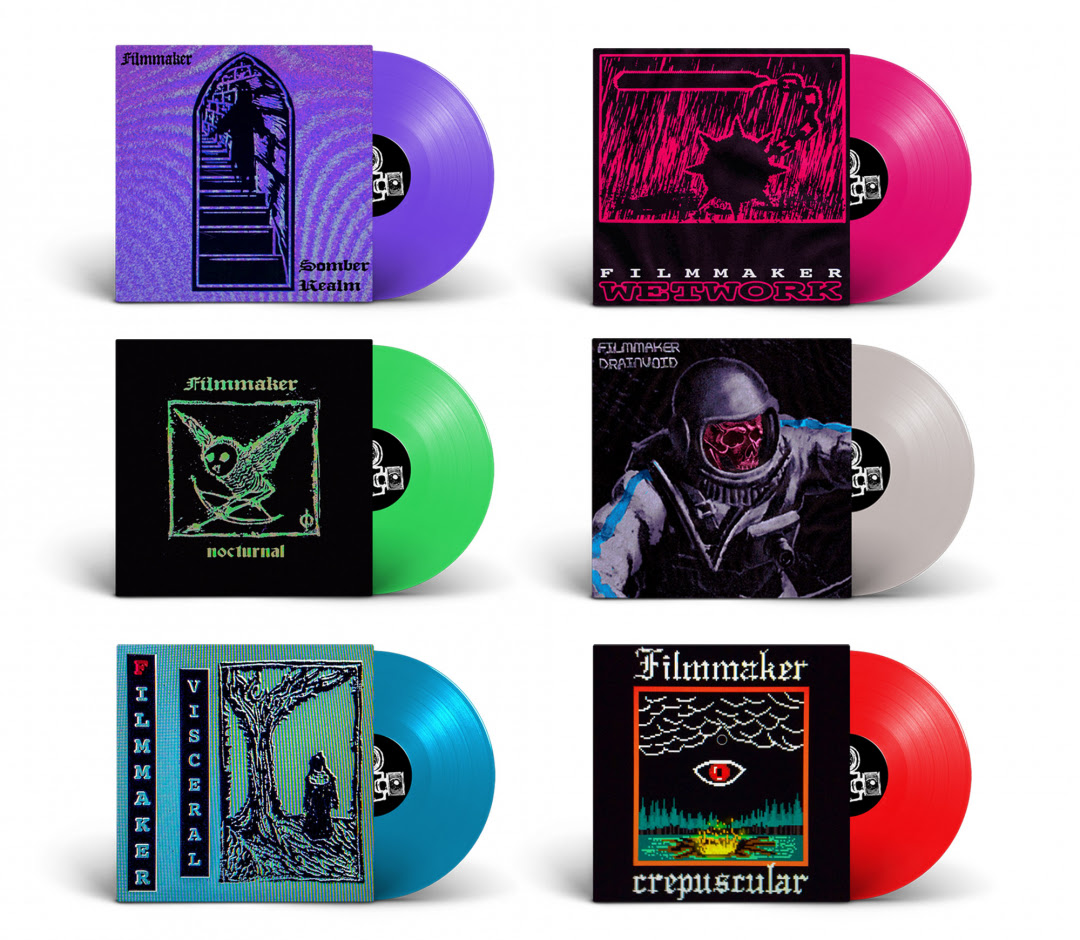 Colombian producer Faunes Efe stands behind a slew of prolific albums and EP's released under the Filmmaker project, quickly building a cult following amongst those with an affinity for dystopian electronics steeped in an alluring, seductive darkness.
Tartarus Records has the honor of releasing Filmmakers' full back catalog on cassette and vinyl.
All 6 LPs are available seperately or as a friendly priced bundle.
This includes:
Crepuscular / Visceral / Nocturnal / Drainvoid / Somber Realm / Wetwork
140gr colored vinyl
350gr sleeves
incl digital download
Limited to only 150 copies each!
Starts shipping end of May
Cassettes are going fast. Get them here
(The Love Market LP is available at our friends of Detriti Records here)
Releasedate: May 29th
Order here
We've lowered the rates again for multiple items worldwide. For example: you can now order up to 9 tapes within Europe (most countries) for only 6,95. Tracking included. This only applies at shop.tartarusrecords.com

Our new shop is running and can be found here:
shop.tartarusrecords.com
(Incl cheaper shipping and bank/iDeal payment methods)
The bandcamp store will still be up, but with very little stock and no distro/combos/special deals etc.
Running low:

Filmmaker cassettes
Primitive Man – Steel Casket
Cocaine Piss – Passionate and Tragic
Skemer – Benevolence
Onhou – Endling
Yin-Yin – The Rabbit that Hunts Tigers
Bell Witch – Demo 2011
Upcoming releases:
Mizmor / All You Know is Hell / Many Blessings / Primitive Man / Filmmaker / IJdelheid / Inter Arma / Amenra / Eigen Risico / Lazy Legs and more…