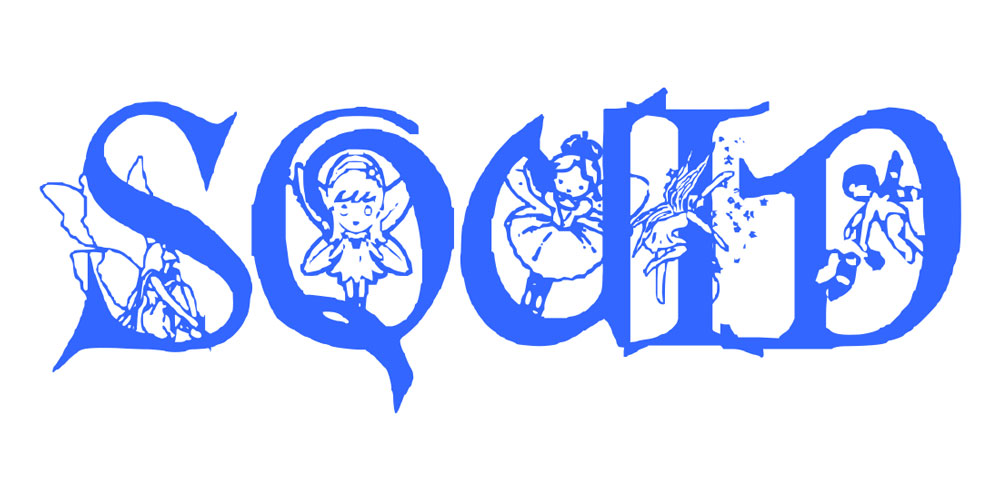 SQUID
THE BLADES SINGLE
MUSIC VIDEO DIRECTED BY KASPER HAGGSTROM FEATURING FRESH MEAT ACTRESS CHARLOTTE RITCHIE
O MONOLITH LP // WARP // 9 JUNE 2023
PHOTO CREDIT // ALEX KURUNIS
EARLY PRAISE FOR O MONOLITH
"Squid's wayward invention has had space to breathe, adding a new confidence to their defiant leaps of faith." MOJO (★★★★)
"O Monolith channels the shapeshifting patterns of Steve Reich and late-period Radiohead to fashion a kind of lush English pastoral that seethes and shimmers at every turn." UNCUT (★★★★)
"O Monolith is a leap forward in most senses. The songwriting, the arrangement, the production and the lyrics speak of a band fully engaged with the idea of drilling down further into their own identity, while creatively pushing outwards." THE QUIETUS
"An intricate web that is a joy to get tangled up in." DORK (★★★★)
SQUID have shared new track THE BLADES, the final single to be released ahead of their sophomore album O MONOLITH, out on 9 June via Warp Records. The single is accompanied by a video directed by Kasper Haggstrom (Radiohead, Kelly Lee Owens) featuring rising British actress Charlotte Ritchie, famed for her roles in Fresh Meat, Stath Lets Flats and Ghosts.
Similarly to SQUID, Haggstrom's work blurs the lines between high-concept philosophies and the humdrum of domesticity. Haggstrom's video for THE BLADES sees the protagonist, played brilliantly by Ritchie, locked in a Kafka-esque nightmare as she sits ludicrously at the back of an imaginary queue in an empty waiting room due to a mischievous child's prank. The passage of time and cruel absurdity of the situation triggers an out of body experience and release before returning to her Sisyphean plot.
Haggstrom on his video: "At last we get to work together! Thank you for trusting in my idea and for presenting me with such a great track from your latest album. This concept is one I've been thinking of for a while now and it fits seamlessly with the track."
Watch the video: https://www.youtube.com/watch?v=6n3d1Rm752o
THE BLADES presents the dynamic range of singer Ollie Judge's vocal delivery, a marked change across O Monolith. Judge credits it as his favourite SQUID song thus far: "It's a lot more vulnerable than stuff we've previously done, which can be quite a daunting thing. Dan (Carey) and I were talking about vocal delivery and how it would be good to not completely let myself go, and to not fall back on shouting because it's more instantly gratifying. The end of the song is really soft and tender, and I don't think we've done something like that before," he comments.
"On the surface it's a song about police brutality with the last section kind of inspired by The Tell Tale Heart by Edgar Allen Poe, although I've never read the book, I've just seen the Simpson's spoof of it. Narratively it follows a police helicopter pilot's day, ending with him in bed hearing another pilot circling the skies as if he were taunting him. There's a deeper meaning in there somewhere, of my fear of ego, but I'm still working out which bit of the song that's coming from."
Produced by Dan Carey, mixed by John McEntire of Tortoise, and recorded at Real World, O Monolith tackles themes and issues such as environmental peril, morality and English folklore. Expansive, evocative and hugely varied, O Monolith retains Squid's restless, enigmatic spirit. It's a reflection of the progression of a band always looking to the future. "We're quite a musically stubborn band and, in an endearing way, it's a stubborn record," says Judge. Like its namesake, O Monolith is vast and strange, alive with endless possible interpretations.
Pre-order the album here: https://squid.ffm.to/omonolith
SQUID recently announced a winter North American headline tour, a full EU tour alongside festival appearances, and a series of intimate instore and outstore shows partnering with record shops around the album.
Full UK and Irish dates as below.
INSTORE & OUTSTORE DATES
JUNE
Sat            10             BRIGHTON                                Resident Records
Sun           11             BRISTOL                                     Rough Trade Records
Mon        12             TOTNES                                      Drift Records @ The Barrel House
Tue           13             SHEFFIELD                                 Bear Tree Records @ Foundry Studio
Wed         14             LEEDS                                          Crash Records @ Brudenell Social Club
Thu          15             LONDON                                    Rough Trade East Records (Matinee Show)
Thu          15             LONDON                                    Rough Trade East Records (Evening Show)
2023 UK & IRISH DATES
JUNE
Sun           18             WICKLOW                                 Beyond The Pale Festival
JULY
Fri             21             HERTFORDSHIRE                    Standon Calling Festival
Sat            22             OXFORD SHIRE                        Truck Festival
AUGUST
Sat            05             LONDON                                    Rally Festival
Sat            12             CORNWALL                              Boardmasters Festival
Fri             18             BRECON                                     Green Man Festival
OCTOBER
Fri             13             BRISTOL                                     SWX
Sat            14             BRISTOL                                     SWX
Mon        16             BIRMINGHAM                         Town Hall
Tue           17             LEEDS                                          O2 Academy
Wed         18             MANCHESTER                         New Century
Sat            21             GLASGOW                                Barrowland
Sun           22             NEWCASTLE                             Boiler Shop
NOVEMBER
Wed         01             LONDON                                    Troxy
O MONOLITH track listing:
Swing (In A Dream)
Devil's Den
Siphon Song
Undergrowth
The Blades
After The Flash
Green Light
If You Had Seen The Bull's Swimming Attempts You Would Have Stayed Away
SQUID are:
LOUIS BORLASE (guitar and vocals)
OLLIE JUDGE (drums and lead vocals)
ARTHUR LEADBETTER (keyboards, strings and percussion)
LAURIE NANKIVELL (bass and brass)  
ANTON PEARSON (guitars and vocals)
https://squidband.uk // Instagram // Twitter // Bandcamp