California metal band, SPITE have today announced they will be touring the UK with Suicide Silence and After The Burial as part of the Never Say Die Tour.
You can see the band at the following dates:
8th November 2022 – SWX, Bristol
9th November 2022 – The Mill, Birmingham
10th November 2022 – Garage, Glasgow
11th November 2022 – Club Academy, Manchester
12th November 2022 – The Electric Ballroom, London
Tickets on sale Monday 13th June – HERE
The band recently announced their long-awaited new album 'Dedication To Flesh'. A masterclass in unbridled fury, the album will be the band's first on Rise Records and will be released on July 22nd. Pre-orders are available now HERE.
The band recently announced new single "Hangman". Stream the track HERE and watch the visualiser HERE or by clicking the image below.
'Dedication To Flesh' is produced by Alex Tehrani and Matt Guglielmo. Prior to "Hangman", the band released two singles "Caved In" and "Made To Please" which have clocked up 1.8 million streams and 625k YouTube views between them since release.
 SPITE
'Dedication To Flesh' Track Listing
Lord Of The Upside Down
Proper One
Some Things You Should Know
Dedication To Flesh
The Most Ugly
Fear
The Son Of Dawn
Sounds For The Descent
Crumble
ABOUT SPITE
Starting in 2016, SPITE have spent the last 5 years developing their sound and reputation through their live shows. After their largest, most successful tour to date in Spring 2020, they spent the better part of the following lockdown writing. Now for the first time, the band is releasing music on a new label, where they feel the record correctly represents the energy they bring to the stage. With 36 million Spotify streams, 130,000 monthly Spotify listeners and over 8.6 million YouTube views across their previous output including popular music videos for Kill Or Be Killed, The Offering and Judgement Day SPITE have established themselves as a lethally furious force to be reckoned with.
SPITE are
Darius Tehrani – Vocals
Lucas Garirrigues – Guitar
Alex Tehrani – Guitar
Ben Bamford – Bass
Josh Miller – Drums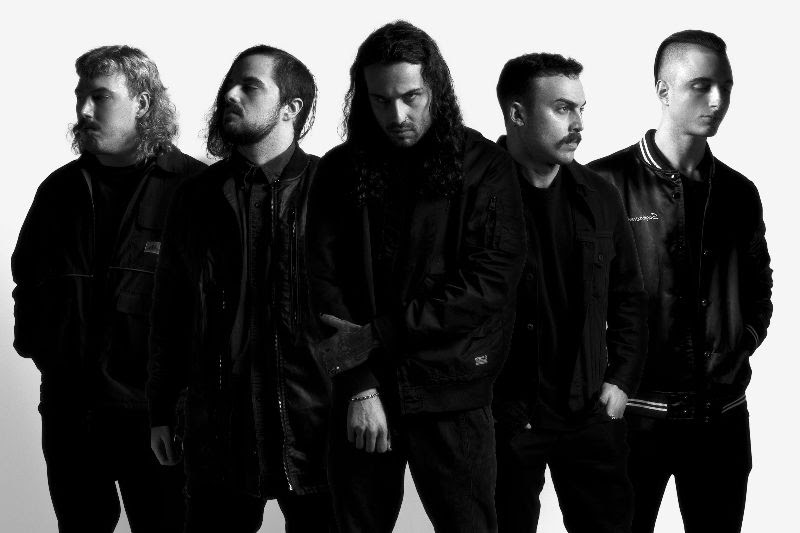 Credit Carissa Leiber