SiM
RELEASE NEW SINGLE AND MUSIC VIDEO FOR
'KiSS OF DEATH'
PLAYDEAD DUE 27th SEPTEMBER via UNFD
SIM PROMO IMAGE
Today, genre-blending Japanese metal, punk, and reggae outfit SiM have dropped their latest offering 'KiSS OF DEATH', which can be found on SiM's upcoming new album PLAYDEAD out on Wednesday, 27th September (via UNFD).
Watch the music video for 'KiSS OF DEATH' here.
Stream 'KiSS OF DEATH' here.
Pre-save PLAYDEAD here.
On the new single, vocalist MAH comments:
"Those of you who've read the Japanese translation may be sharp enough to have noticed that the hook, "play back, play back", is a parody of Momoe Yamaguchi's 'Playback Part 2', a masterpiece from Japanese pop music. The title 'KiSS OF DEATH' is based on the famous story of Judas Iscariot who betrayed Jesus Christ. He becomes the "symbol of betrayal" in the episode where he kisses him and identifies him as Jesus Christ, sending a sign to the enemy soldiers. But my version of the 'KiSS OF DEATH' is Rougela's "Devil's Kiss" (Akuma's Kiss) from Pokemon (LOL). (In the overseas version, Rougela's known as Jynx / Lovely Kiss is its power. Feels strange…) The lyrics describe a scenario where you are walking and suddenly a female vampire appears and gives you a Devil's Kiss, causing you to fall asleep while she drinks your blood."
SiM – 'KiSS OF DEATH'
SiM have previously released 'RED' (theme song for the latest season of Netflix anime series Kengan Ashura), 'DO THE DANCE', 'HiDE and SEEK' and most recently, 'Sad Song', which altogether have clocked up over 1.3 million streams and counting on Spotify alone.
Stateside SiM fans will soon have their chance to see the band hit the stage on the Jackpot Juicer North American Tour (with Dance Gavin Dance, Rain City Drive, and Within Destruction). The quartet will also be performing at Louder Than Life Festival and Swanfest later this autumn.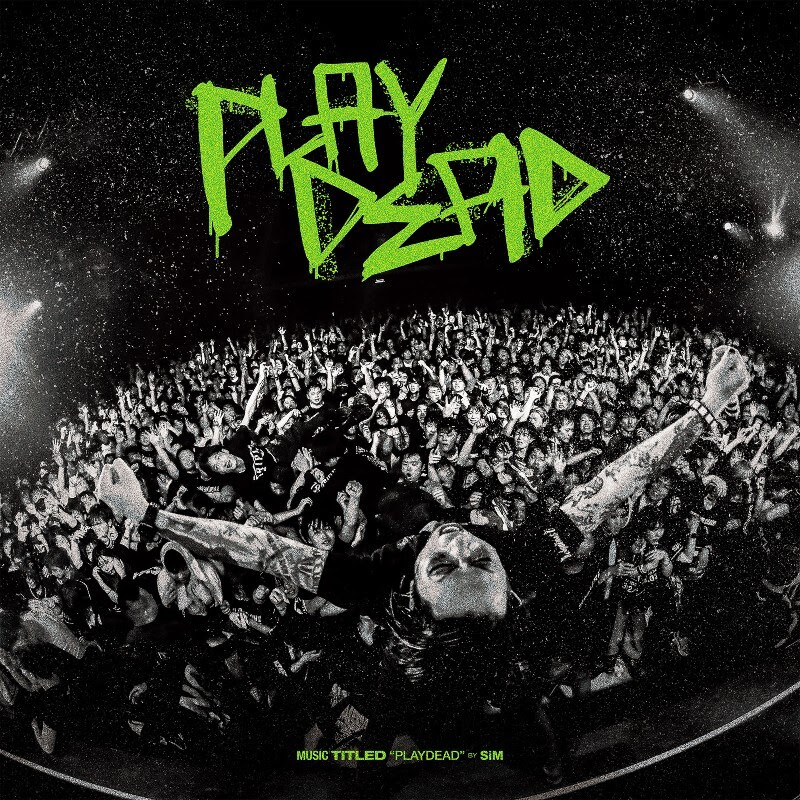 SiM – PLAYDEAD

Track Listing:
1. PLAYDEAD
2. RED
3. HiDE and SEEK
4. SWEET DREAMS
5. Die Alone
6. TOO LATE
7. KiSS OF DEATH
8. Sad Song
9. BBT
10. DO THE DANCE
11. Not So Weak
12. UNDER THE TREE (Full Length Ver.)
13. The Rumbling (Orchestra Ver.)