SHIPWRECKER
BRIT GROOVE ROCKERS RELEASE NEW SINGLE & DETAIL DEBUT ALBUM!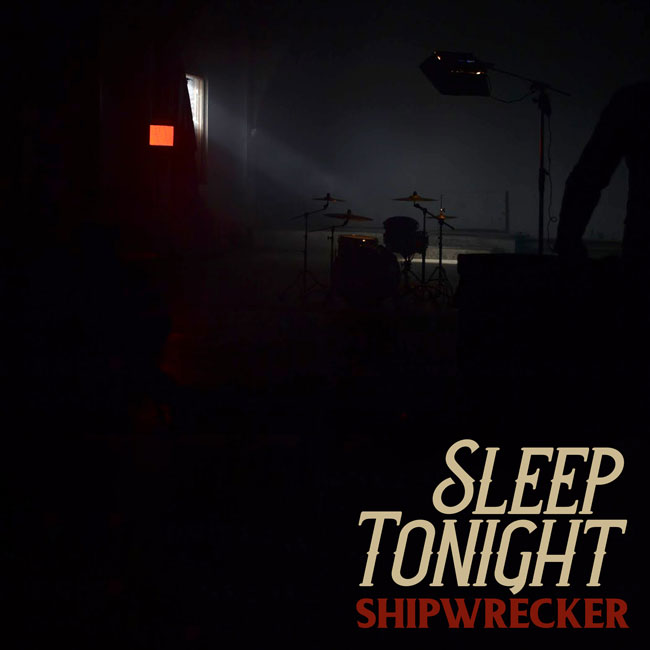 Emerging rock quartet SHIPWRECKER are set to break with their hugely alluring debut album, Different Beast, out Friday 4th August. The fast-rising rockers have also released their engrossing new single and video, Sleep Tonight, https://youtu.be/V3sAvYss1Mo.
SHIPWRECKER started life in 2019 as an occasional side project scattered around the UK before it became the Merseyside flagship project it is now. Comprised of the husband-and-wife duo Jo and Eve Barnes, who express super hooky guitar lines and thunderous drums, Adam Hillhouse handling the low-end adding strong groove and vibe, and Matt Vaggers, their absolute powerhouse vocalist, they have set a course to take their own brand of groove-tinged classic rock to the masses. With a deep mutual love for hard rock, SHIPWRECKER despatch riff-driven cuts that are saturated with warmth, vigour, and power, all rounded off with utterly captivating vocal hooks. The Liverpool-based rock 'n' rollers ignite favourable comparisons ranging from classic rock heavyweights such as Queen, Led Zeppelin and Free, through to the likes of: Rage Against The Machine, Foo Fighters, and Reef.
The high-flying four-piece are a truly compelling live act;  the band have the rare accolade of having sold out every show they have played so far. The build is real and growing fast. Their recent single, Voice In My Head, was playlisted by Planet Rock's New Rock Show, and the track also racked up strong support from Total Rock Radio and ERB Radio. The band now emerge from the depths with a boatload of exciting new material. This Summer, SHIPWRECKER unleash their absorbing debut album, Different Beast. Guitarist, Jo Barnes remarks about the record: "In a world full of cynicism, doom, and gloom, we set out to make a record that really represented the fun and joy we have playing together. Full of hooks, melody, and energy, 'Different Beast' is a rock album with a pop heart, written for 'that one perfect listener'."
Loaded with a stunning album, a hatful of singles waiting in the wings, and a slew of upcoming live performances, SHIPWRECKER are primed for shores far and wide.
-SHIPWRECKER host an album launch on 4th August at Future Yard, Birkenhead. For tickets, see – https://bit.ly/3VNGAQg –