"Led with marching drums and decked out with just the right amount of distorted synths and surf rock guitars, "Shave Your Head" takes all the perfect elements of a head-bopping banger and combines them seamlessly."
– Glide
"Weaving in and out of groove-heavy riffs and clanging melodies, this catchy tune is sure to keep you on your toes."
"Blending indie pop hooks with fascinating electronic textures and samples, Laningham explores a full vision of his childhood locale, both in its idyllic beauty and underlying pains."
– Under the Radar
"Led by Andrew Laningham, the Alabama quartet's new song tackles the pervasive feeling of anxiety, which pairs well with the 70s-dinner-party weirdness going on around him."
– Backseat Mafia
"tackles anxiety in its most colorful and fully realized form."
– Glide
"Lead single 'Guppy' exemplifies that passion for duality, rip-roaring from staccato pulses to a cloudy haze, the squonk and squiggle of giddy synth and upshifted guitar chopping through the mix."
– Psychedelic Baby
"Phantom Limb is a clattering, scuzzed up ball of kinetic energy that, if properly harnessed, could power the entire US for a year. It sounds like The Strokes on red bull with a rocket up their arse."
– The Devil Has the Best Tuna
"'Weirdo rock' might mean a lot of things to a lot of people. Regardless of who epitomizes it in your mind, I'd offer up spacey scuzzstronauts Phantom Limb as purveyors of said way the heck far out rock sounds."
– Fuzzy Logic
"Townies feels like it was frozen in time in the early era of garage rock. It fits right in with older artists like Black Flag and even pulls comparisons to new bands like Parquet Courts."
– True Blue Note
"Birmingham quartet Phantom Limb utilizes falsetto vocals, guitar-weirdness and melting meter – in the pursuit of, as their Facebook page puts it, "playing dumb music smartly."
– AL.com
Today, Phantom Limb shares their brand new full-length LP, Pastoral, via Earth Libraries.
Speaking on the album, frontman Andrew Laningham wrote:
"Pastoral is a meditation on the concepts of home, memory, the South, and paranoia. The songs comprise a loose narrative about coming to terms with the idea of home as imperfect, and kind of sinister. It's also about the internet being overstimulating to the point of numbness, and figuring out the differences between how you see yourself and how you exist in the real world. I wrote a record about the South, my relationship to it, and its relationship to me. 
I wanted Pastoral to sound like it was being haunted by old AM radio signals, but I didn't have much experience recording or have access to professional equipment. What I did have, though, was some microphones, guitar amps, a synthesizer, and a pretty large collection of tapes I found sifting through thrift stores in rural Alabama. 
Those tapes ended up defining the sound of Pastoral. All of the instruments on the record (outside of guitars/bass/drums/synths) came from samples of cassette tapes that I found. A lot of the tapes that I was listening to were home recorded by the people that lived near me. I found these types of samples intriguing because they grounded the record in a very specific place: Alabama.
I was reading a lot of Mark Fisher's writing on Hauntology when making Pastoral. Fisher talks about how nostalgia and the past can impede our ability to conceptualize the future. Unintentionally, I made a record that illustrates that idea and contextualizes it in the South. Most of the songs on Pastoral are about how the past can still haunt the present in one way or another, and the sonic palette of the record is supposed to feel like songs being swallowed by symbols of the past. I think the central idea of the record is this: nostalgia can be comforting, but sometimes you have to let nostalgia go in order to move forward in life."
Pastoral is out today on all DSPS via Earth Libraries.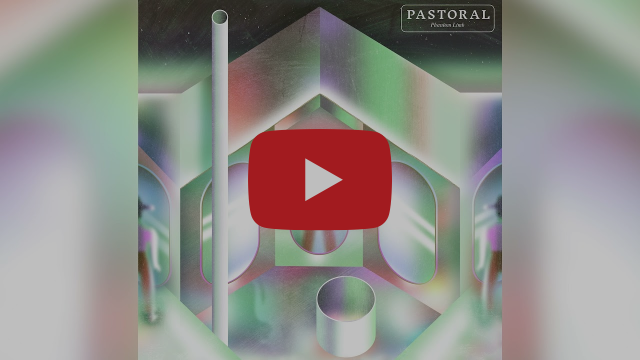 Phantom Limb – Pastoral [Full Album Stream]
Phantom Limb Bio:
Like so many individuals stuck in self-isolation in their apartments, Andrew Laningham started to dream about wide open expanses. But the pandemic wasn't causing him to fantasize about some idyllic wilderness; Laningham was dreaming about the rural Alabama as he knows it, the full-spectrum reality of his youth, both in its beauties and its pains. So he spent his quarantine time as if compelled, producing what would come to be Pastoral, the latest from his band, Phantom Limb. By infusing a blend of garage pop songwriting and Animal Collective electronic tweaking with chopped and screwed samples of preachers and comedians found in thrift stores throughout the American South, Laningham digs at the preconceptions of the South specifically and rural life in general—and how supposedly simple ideas like "happiness" and "isolation" get messier with each new day.
"Modern media, the internet, and technology have become a part of rural life, leading to this weirdness, claustrophobia, and overstimulation," Laningham explains. "While the pastoral can be beautiful, it also represents an empty happiness that relies on empty symbols taken out of context—even while they retain a part of their original beauty."
Like fellow Southerner Bradford Cox of Deerhunter, Laningham's skill comes both in writing heady and hooky songs as well as then stretching and dizzying them into delightful new shapes. While the touchstones of the South linger in the familiar accent of the samples, the record treats the "pastoral" as a wider-reaching idea of comfort and ease—feelings that get decimated and split apart much like the voice of "Christian comic" Maddog Bonner on "Maddog (In Eb)". Laningham is very careful not to push into mockery or treating the South with contempt, and instead to exalt the beauty of the pastoral surrounding him in Alabama. "Every media depiction I see of Alabama or the rural South in general is very much the old hillbilly from the old Mountain Dew ads," he explains. "The rural South is so much weirder and more complicated and messier and more confusing than that."
Lead single "Guppy" exemplifies that passion for duality, rip-roaring from staccato pulses to a cloudy haze, the squonk and squiggle of giddy synth and upshifted guitar chopping through the mix. Elsewhere, "Dumbo Returns" digs into conspiracies arising from the Coronavirus pandemic. "It comes at you alone/ Wild eyed, estranged," he deadpans among fluorescent twinkles — like Protomartyr's Joe Casey stuck in a funhouse mirror. "I wanted the record to sound simultaneously cold and weird, but also warm and inviting," Laningham says. "This record felt very personal to my experience–which is special, but also super scary."
Pastoral LP – TRACKLISTING
1. Pastoral I
2. In Death
3. Maddog (In Eb)
4. Larry's Theme
5. Guppy
6. Dumbo Returns
7. Still Ruling the Room (Vince Foster)
8. Shave Your Head
9. Trebek
10. Hobby Lobby
11. Twins
12. Pastoral II