REDHOOK
REVEAL MONSTROUS DEBUT EP 'BAD DECISIONS'
OUT NOW

WATCH VIDEO FOR 'BAD DECISIONS' 
REDHOOK – WEB PHOTO
Sydney-based alternative-rock trio RedHook have unleashed their long-awaited debut EP 'Bad Decisions' – produced by Stevie Knight (Stand Atlantic, Yours Truly, Trophy Eyes), and mixed by James Paul Wisner (Hands Like Houses, Underoath).
'Bad Decisions' consists of six emotionally charged songs of audacious alternative rock. From the defiant rage of 'Cure 4 Psycho' to the bittersweet oddity of 'I Don't Keep Up', to the fragile moments of despair in 'Alien', each song pulsates with its own unique energy while delivering the unmistakable infectious hooks, passionate lyrics, bold arrangements, and genre-bending quirk that have come to define RedHook's expansive sound.
Lead singer Emmy Mack talks about the process of making 'Bad Decisions':
"'Bad Decisions' feels like my Horcrux. There's a chunk of my soul trapped in here. I wrote most of these lyrics when my mental health was circling the drain. I was going through a challenging time where I couldn't understand my own mind; I felt like a freak, like a fuck-up, like no matter what I did, I couldn't stop hurting the people I cared about most. And I poured every last ounce of hatred, rage, confusion, frustration, depression and despair that I felt towards myself and the world around me into these six songs."
EP opener 'I Don't Keep Up' is a playful declaration of identity and difference, setting up crucial themes of navigating mental illness – as well as ensuing feelings of imperfection, abnormality and failure – which reverberate across the entire EP. The second track, 'Cure 4 Psycho' delivers trenchant arrangements, complemented by Mack's grimacing vocals travelling through the darker lyrical elements of RedHook's catalogue.
This steers the listener into title track and lead single 'Bad Decisions', where RedHook use a confessional punk slice to assert their energy and immensity, before introducing the record's heaviest track, 'Kamikaze'. Layered with unshakable riffs and haywire electronics, 'Kamikaze' is a high-tempo explosion of frantic instrumentation. Mack's rasping vocals are complimented by feature guest Will King of Windwaker, with both singers colliding in an exhilarating bridge, leading into the song's fiery climax.
Next up, 'Alien' shows us RedHook at their most vulnerable. Stripped-back verses launch into a titanic chorus, rich in texture and melody, as lush guitars, verdant vocal harmonies, and atmospheric synths add even more weight to Mack's emotionally-wrought storytelling. Finally, 'Your Heroes Are Bullshit' caps off the EP impressively with a tale of existential meltdown. Mack's brutal performance is front and centre as the track hurtles towards the EP's colossal finale.
Guitarist Craig Wilkinson, assistant producer on the EP alongside Dave Petrovic (Northlane, Tonight Alive), talks about the development of 'Bad Decisions':
"It feels huge to finally release our debut EP. The one silver lining of watching our entire 2020 schedule go up in flames was finally getting the chance to double down in the studio and give our fans what they've been asking for. Musically, we wanted to challenge ourselves and push our song writing to fresh limits, cross breeding our love of riffs and all things heavy with fresh sounds from the worlds of EDM, pop, hip-hop and more. I even got to go back to my high school jazz band roots and bust out a sax solo!"
Singles off the 'Bad Decisions' EP have been widely embraced by the likes of Spotify, Apple Music and Amazon Music, with 'Cure 4 Psycho' being added to rotation on triple j, along with further radio support from Kerrang! Radio (UK), triple j Unearthed, The Faction, 4ZZZ and Aussie Music Weekly. The tracks have also received praise from blogs Rock Sound (UK), Rolling Stone (AUS), Music Feeds, HEAVY Mag, Hysteria Magazine and The Soundcheck, with multiple video clips being added to rotation on ABC's Rage.
To coincide with the release, the band will be embarking on an Australian headline tour, including shows at The Brightside in Brisbane, Crowbar in Sydney (SOLD OUT), the Crown & Anchor in Adelaide, Northcote Social Club in Melbourne, the Prince of Wales in Bunbury, along with Amplifier (+18) and HQ (AA) in Perth.
They'll also be joining the likes of Northlane and In Hearts Wake at the inaugural Full Tilt Festival in Sydney this July, before appearing as part of the music line-up of Sydney extreme sports festival District X alongside Hands Like Houses and Hooligan Hefs in October.
This continues on from appearances at Download UK, Good Things, BIGSOUND and Halloween Hysteria, as well as supporting the likes of The Amity Affliction, Sevendust, Hands Like Houses and Ocean Grove.
'Bad Decisions' will be available worldwide today, Friday, April 23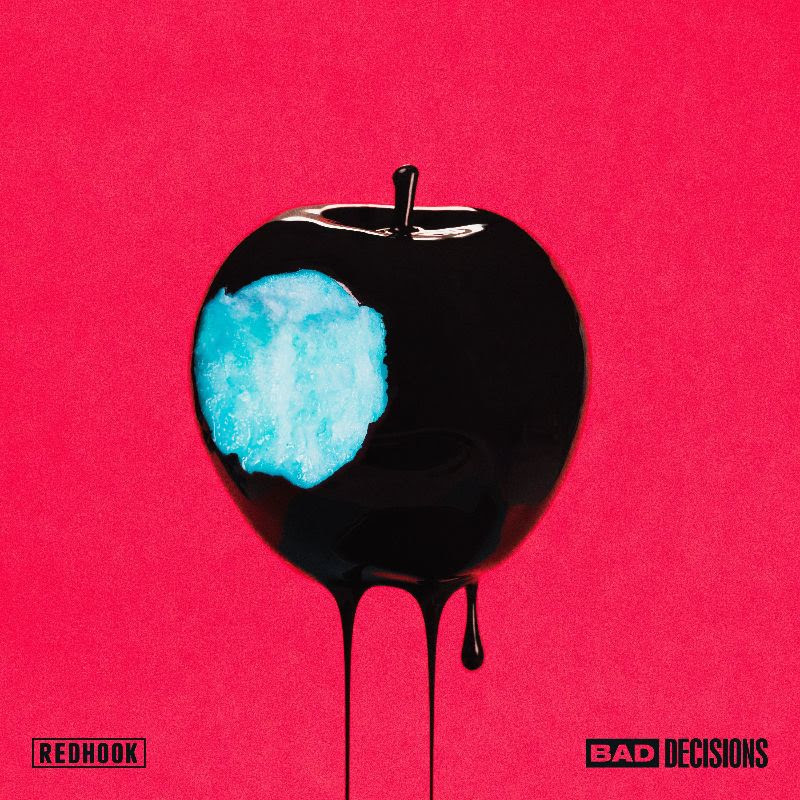 BAD DECISIONS EP ARTWORK