REDHOOK 
REVEAL FRENZIED ACCOMPANYING VIDEO FOR 'KAMIKAZE'
WATCH VIDEO FOR – 
HERE
REDHOOK – WEB PHOTO
Sydney-based alternative-rock trio RedHook have just unveiled their hyperactive video clip for 'Kamikaze feat. Will King' – filmed, directed and edited by Brandon Lung (Stand Atlantic, Polaris) with assistance from Yeah Rad Creative (The Dead Love, FANGZ).
Watch the video here or by clicking the image below.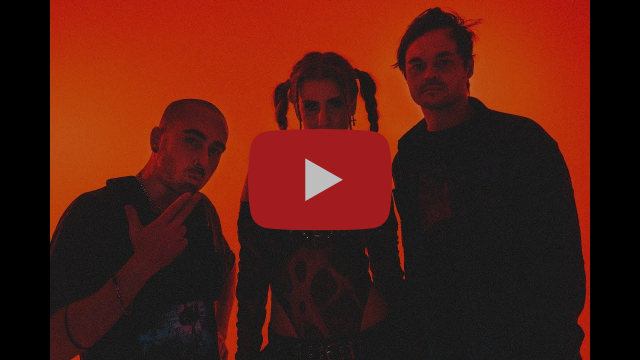 Shot at various locations around Sydney's inner west, the clip features all three band members performing the song in a flurry of feverish visuals, including kaleidoscopic effects and hysterical strobe lights. Featuring frantic quick cut shots, a penetrating colour scheme and extreme energy, the music video is a thrilling encapsulation of the song's chaotic nature.
Lead singer Emmy Mack comments on the clip:
"Because this song is so fast-paced and aggro, we shelved our trademark kooky narratives and went for a more aesthetic, performance-based clip to capture some of the intensity and haywire energy of our live show and the song itself. The frenetic camera movements and dizzying lighting techniques reflect the themes of impending danger as the song's protagonist hurtles towards their destruction.
Embarrassingly, I ended up in the ER after we filmed it from going a bit too hard trying to do a bunch of jumps and kicks in these giant emo platform boots and stacking it big time – thought I'd fractured my hand!"
RedHook's 'Bad Decisions' EP has ticked up close to 2 million streams on Spotify, while singles off the EP have been widely embraced by the likes of Spotify, Apple Music and Amazon Music, with 'Cure 4 Psycho' being added to rotation on triple j, along with further radio support from Kerrang! Radio (UK), SirusXM (US), triple j Unearthed, The Faction, 4ZZZ and Aussie Music Weekly. The tracks have also received praise from blogs Rock Sound (UK), New Noise Magazine (USA), Rolling Stone (AUS), Pilerats, Music Feeds, HEAVY Mag, Maniacs and Hysteria Magazine, with multiple video clips being added to rotation on ABC's Rage.
RedHook recently embarked on an EP headline tour throughout April and May, including multiple sold out shows in Brisbane, Sydney, Adelaide and Melbourne. They will be appearing as part of the music line-up of Sydney extreme sports festival District X alongside Hands Like Houses and Hooligan Hefs in October, before joining the likes of Northlane and In Hearts Wake at the inaugural Full Tilt Festival in Sydney in late November.
'Kamikaze' is available worldwide now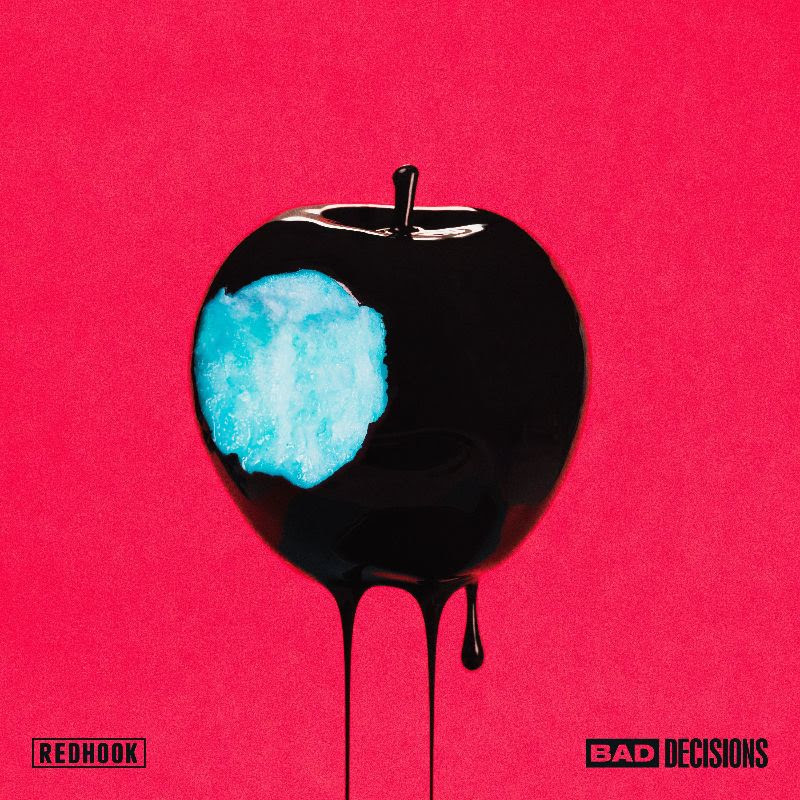 BAD DECISIONS EP ARTWORK