Quinn Sullivan has been an artist that has been on my radar for the last while, he keeps popping up on my media social, on You-Book and Face-Tube, etc and I have been looking forward to hearing his new album to see what all the fuss is about! 
Then it hit me, the opening line of his press release accompanying the album, the 21-year-old singer-songwriter, 21 years old, gold help me I've t-shirts older than Quinn! Heartbroken nevertheless I shall forge on. Don't get me wrong, I don't care that he's young, that doesn't tell you anything about the musician he is, I just hate him already for his talent at such a young age, Damn you, Quinn Sullivan! I digress. 
Anywho, the opening track kicks in "All Around The World" and you get a flavor for who and what Quinn is, melodic and easy on the ear. With strong vocal delivery and beautifully produced you can tell this is going to be an interesting ride. Quinn like those who came before him, youthful players stepping into their big-boy pants and entering the world of "Blues" even via his pop-infused opener reminds you of the debuts of the likes of Jonny Lang and Kenny Wayne Shepherd and of course John Mayer, all of who are now old hats in the ring, but who likewise carry a reputation and make you immediately stand up and take notice. You can tell there is a quality here, the guitar work is intricate and tastefully done, clean licks that don't overstep the mark also show that Quinn knows how to hold back and when to step out into the light. 
'She's So Irresistible" takes it up a notch, fuzz-laden biting guitar-work shows his cards a little more whilst "How Many Tears' takes it down a few degrees and no doubt keeps the ladies in the front row happy. The album has a great vibe about it, funky, blues-infused elements that pop up from track to track all whilst keeping really easy on the ear melodic quality that has that radio-friendly vibe about it. You can tell that these tracks would also translate to the live stage really well, where they would actually really come alive where Quinn can let loose on that six-string and express himself once again. 
For sure there is a maturity well beyond the years on Wide Awake, which no doubt will continue to grow and develop album after album. At a youthful 21 years of age, there is no shortage of time ahead of Mr. Sullivan to expand the foundations already laid by previous studio albums. It must be an absolute nightmare as a very young musician just trying to get out there and do what you love whilst being held back (for your benefit) by those around you who want to help manage/control your entry into this business we call "Show". The gloves are off, Quinn is now out there and all who have already been heaping their praises his way know of the quality that lines within, for newbies like myself, I shall wait with bated breath to see how this journey unfolds. 
A tasteful album, beautifully poised could well be the soundtrack to your summer for 2021. 
Wide Awake arrives June 4th courtesy of Mascot Label Group/Provogue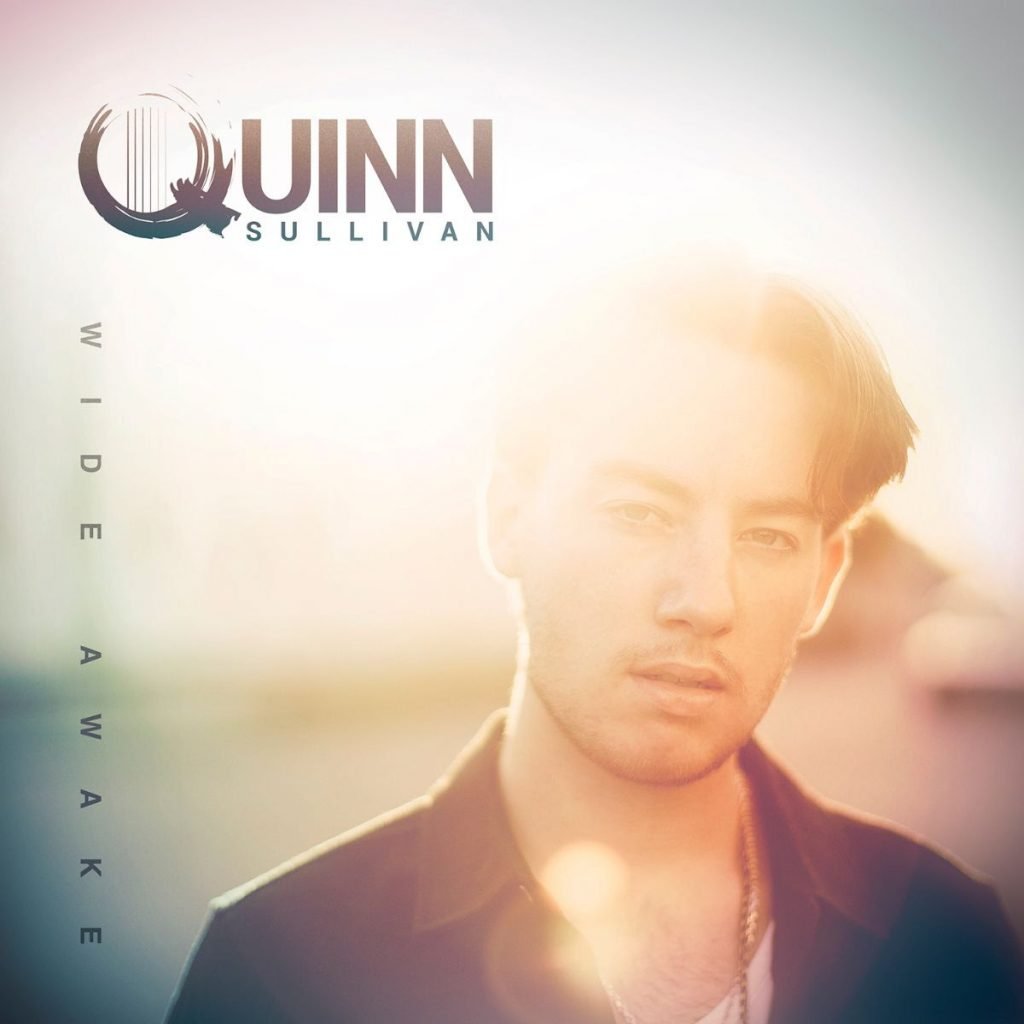 Wide Awake Tracklist:
1.All Around The World
2. She's So Irresistible
3. How Many Tears
4. In A World Without You
5. She's Gone (& She Ain't Coming Back)
6. Baby Please
7. Real Thing
8. You're The One
9. Wide Awake
10. Strawberry Rain
11. Jessica
12. Keep Up
Quinn Sullivan // Wide Awake // Album Review