PVRIS
DROPS NEW SINGLE
"GODDESS" VIA HOPELESS RECORDS
ON TOUR NOW IN THE UK AND EUROPE
 CREDIT JADE DEROSE
Producer, singer/songwriter, and multi-instrumentalist Lyndsey Gunnulfsen, who records and performs as PVRIS, has dropped a new single "GODDESS" via Hopeless Records.  The single is a gritty, punchy and action packed dance party that channels female rage, power, confidence, and autonomy all in one. Lyndsey says, 'It's a celebration of femininity, all shapes and forms, and a cathartic, guttural scream at the same time."
"Goddess"  is the follow up to the pair of singles that PVRIS shared in late 2022 – "ANYWHERE BUT HERE" and "ANIMAL" (listen here). Together they served as a reminder of the range and multifaceted nature of Gunnulfsen's artistry.  Accompanying the singles was PVRIS' first short film, directed by long-time friend and tourmate Jax Anderson. Watch the clip here.
PVRIS has just embarked on a 13-date UK/EU tour, marking her first tour overseas since 2019.  She is playing at London's Eventim Apollo tonight and the tour concludes on February 10 in Berlin, Germany.  This summer PVRIS is joining the Sad Summer Festival which kicks off in Jacksonville, FL on July 6 and concludes July 29 in Irvine, CA.  Other markets include Philadelphia, PA, Chicago, IL, and Nashville, TN.   All dates are listed below.
Since the inception of PVRIS in 2015, Gunnulfsen has catapulted the project across genres via three critically-acclaimed studio LPs beginning with 2014's debut White Noise (Rise Records) which earned massive commercial success on Billboard's alternative charts and world-wide critical praise. PVRIS followed that with All We Know of Heaven, All We Need of Hell which debuted in the Top Five of BIllboard's Top Alternative Albums chart in 2017, in conjunction with momentous live debuts at Coachella, Reading and Leeds, and Lollapalooza. In 2019, PVRIS' electrifying third studio LP Use Me was unveiled via Warner Records, featuring the Marshmello-assisted alternative radio hit, "Hallucinations," and numerous collaborations ranging from American hip-hop artist 070 Shake, to British pop-powerhouse Raye.  Throughout her career, Gunnulfsen's dynamic vocal abilities and instrumentation transcend effortlessly across her largely co-produced catalog, from enchanting and angelic harmonies, to aggressive and gritty deliveries that rival some of rock's greatest. Gunnulfsen has been showing PVRIS's musical range since the start and continues to carve her own lane with this next release.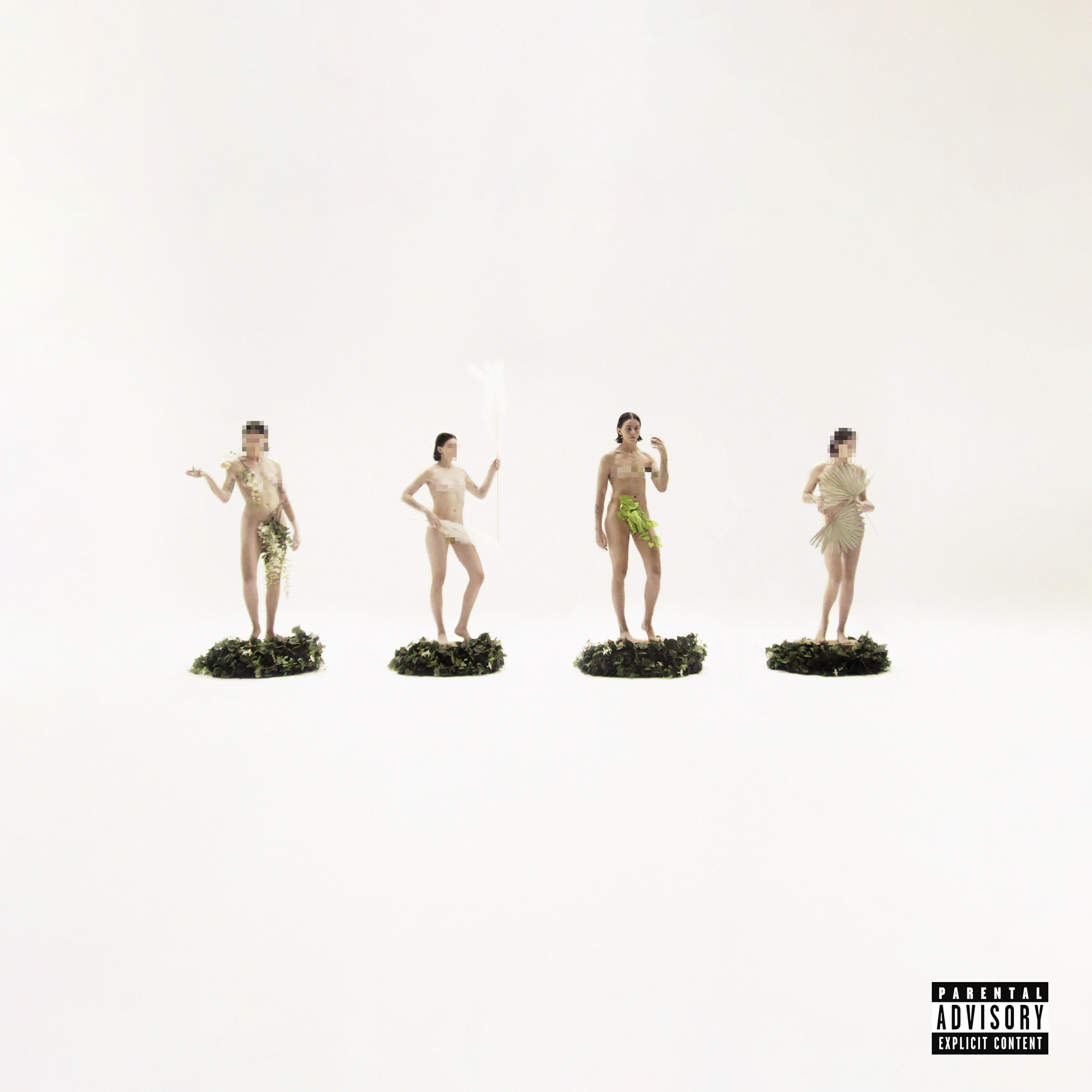 PVRIS are currently embarking on her 13-date UK/EU tour, marking her first tour overseas since 2019.
PVRIS Remaining Headline Tour Dates: 
25th January –  O2 Institute Birmingham (Sold out)
26th January –  Eventim Apollo, London (Low Tickets)
29th January –  Kavka Zappa Antwerp
31st January –  013 Tilburg
1st February – Alhambra Paris
2nd February – Gloria Theater Cologne
4th February – Grunspan Hamburg
6th February – Flex Vienna
7th February – Technikum Munich
8th February – Magazzini Generali Milan
10th February – Gretchen Berlin
Tickets on sale now
STREAM "GODDESS" – HERE