PRETTY MAIDS
MAID IN JAPAN
FUTURE WORLD 30th ANNIVERSARY
new live album
CD+DVD / Blu-ray / 2xLP
out 10.04.20
[Frontiers]
pre-order link
includes
FUTURE WORLD (live)
audio
Danish hard rockers Pretty Maids are alive and kicking and set to release an exciting new live album
via Frontiers Music Srl. 'Maid In Japan – Future World Live 30th Anniversary' is a special live
document which sees the band offer a full performance of their classic album 'Future World',
originally released in 1987 and their first major breakthrough release in the metal community
Having hit the road over the course of 2017-18 to celebrate the 30th Anniversary of 'Future World',
Pretty Maids decided to record and film a live performance of the album in Tokyo, Japan where
they were set to play for two nights in November 2018. "The decision to record it in Japan was kind
of obvious as it has been one of our strongest markets since the 1980's, and we had never filmed
any live stuff there," explains singer Ronnie Atkins. "I remember both the concerts we played as
absolutely great fun with a very loud and enthusiastic crowd. It's always a pleasure
performing in Japan since it's a fantastic and very dedicated audience and always has been."
 'Maid In Japan' follows the autumn 2019 release of 'Undress Your Madness', the current studio
album by Pretty Maids and the latest in a line of critically and commercially successful records the
band made during the 2010's that also includes 'Kingmaker', 'Motherland' and 'Pandemonium'.
MAID IN JAPAN
TRACKLISTING
CD / DVD / Blu-ray
1  FW30 (Intro)
2  Future World
3  We Came To Rock
4  Love Games
5  Yellow Rain
6  Loud ´N´ Proud
7  Rodeo
8  Needles In The Dark
9  Eye Of The Storm
10  Long Way To Go
11  Mother Of All Lies
12  Kingmaker
13  Bull's Eye
14  Little Drops Of Heaven
15  Sin-Decade
+
Bonus material on DVD and Blu-ray:
the videos
Little Drops Of Heaven
Mother Of All Lies
Nuclear Boomerang
My Soul To Take
A Heart Without A Home
Kingmaker
Face The World
Bull's Eye
Last Beauty On Earth
Serpentine
Will You Still Kiss Me (When I See You In Heaven)
– Balingen Documentary
– Japan Documentary
– Interviews with Ronnie Atkins, Ken Hammer, Chris Laney, Rene Shades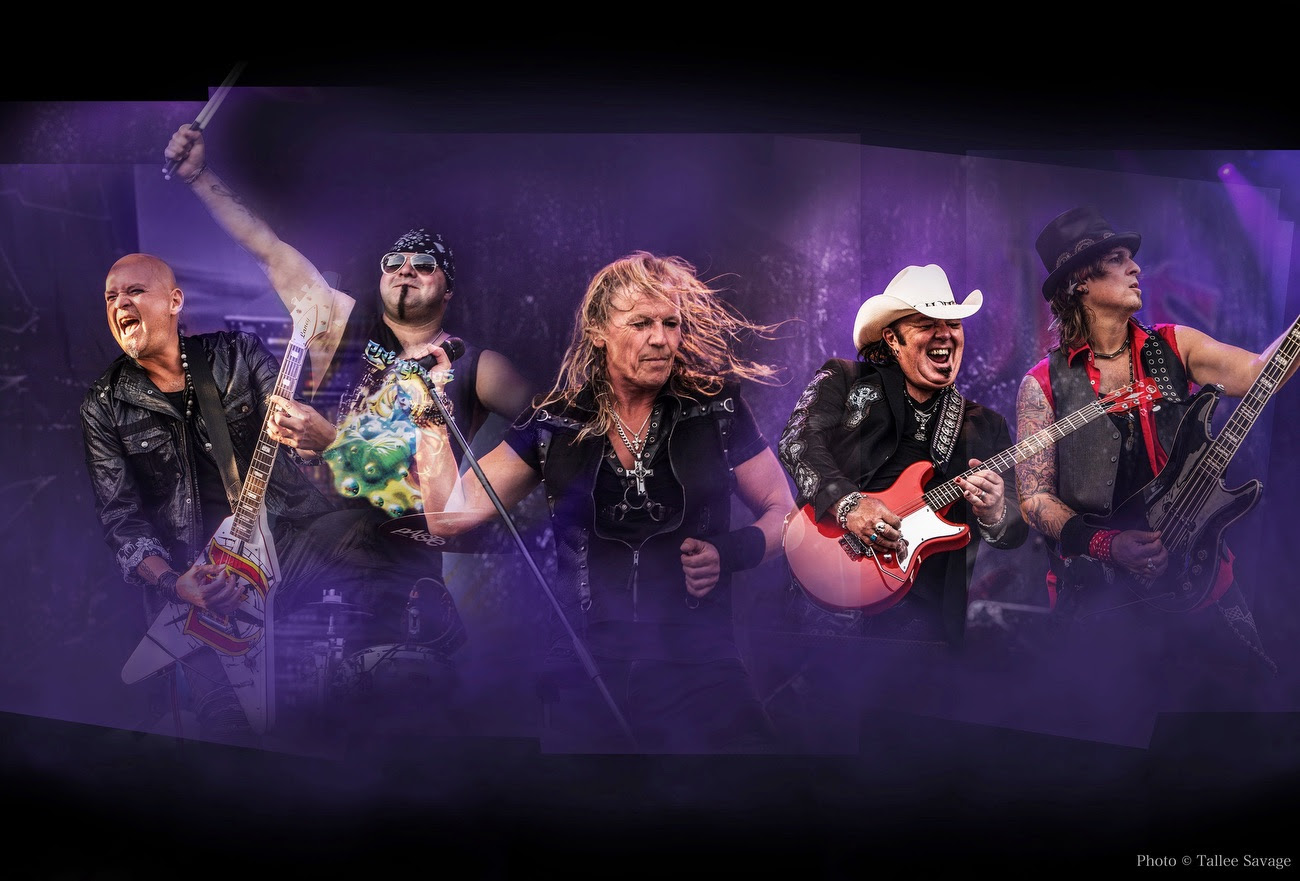 PRETTY MAIDS
Ronnie Atkins – vocals
Ken Hammer – guitars
Rene Shades – bass
Chris Laney – keyboards, guitar
Allan Sørensen – drums
ABOUT FRONTIERS MUSIC SRL
Originally founded in Naples, Italy in 1996 by Serafino Perugino and his father Fernando as a
distribution company, Frontiers has developed into one of the premiere independent rock labels in the
world. Synonymous with quality music from across a broad spectrum of rock genres, the company has
worked with multiple genre heavyweights and fan favourites. Aside from providing a home for classic
artists from the 1970's/80's, it also boasts a wealth of young, up and coming talent that, with a savvy
and forward thinking A&R and marketing approach, will be developed into the future of rock and metal.
With a deep commitment to and passion for THE MUSIC and the artists who create it, plus massive
global distribution, sales, marketing and publicity channels, Frontiers is the premiere home for both
established and emerging rock artists.
Head Office: Naples, IT | U.S. Office: Nashville, TN
Subscribe to be alerted when new videos are added:
Follow the 'Newest From Frontiers' playlist on Spotify: