Pop-punk band Cinema Stare release new album, The Things I Don't Need, out now on Static Era Records
Upcoming east coast tour with Leisure Hour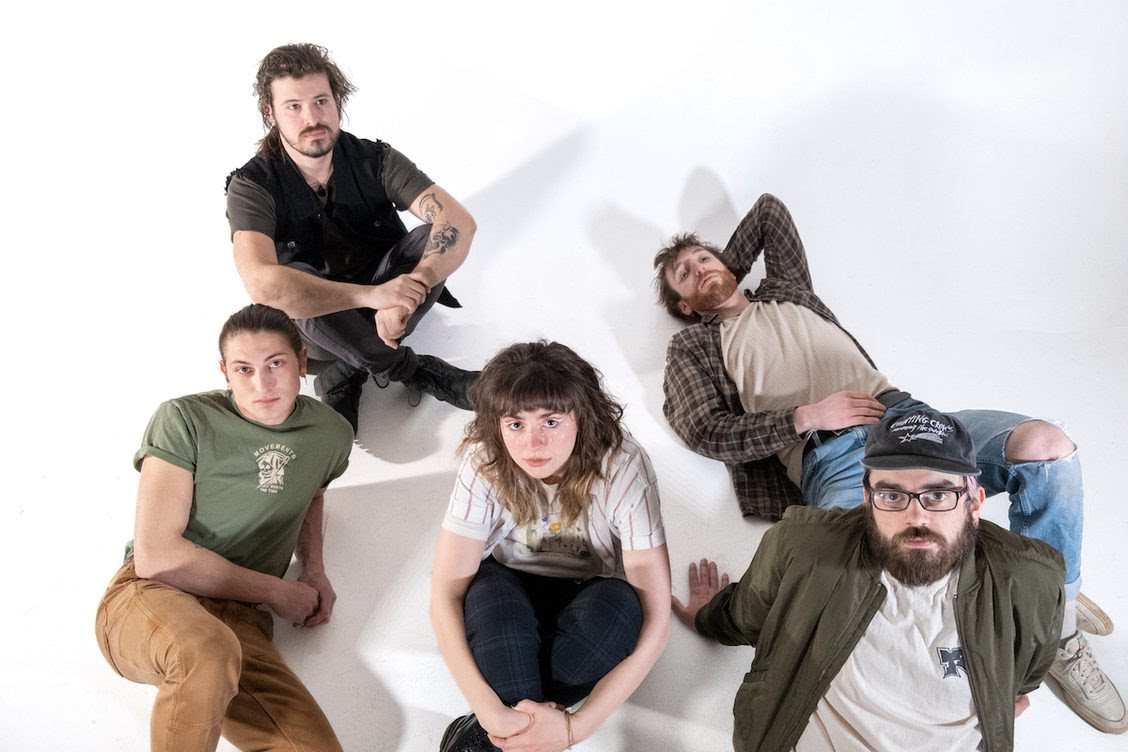 Photo Credit: Brandon Barzola
The Things I Don't Need, the new album from Cinema Stare is out today on Static Era Records. The twelve songs on the record are poppy, passionate, and powerful, combining elements of pop, punk, and indie rock music to create a soundtrack to your summer. Written over the course of a year, the band meticulously crafted arrangements and lyrics that showcase their ability to write heartfelt songs with musical depth. Tracks like "Bad" and "Remember" show off the band's penchant for creating infectious, bouncy choruses while "Bob Sigur Ross" and "Need You" hone into their softer side. While the album is riddled with quirky song titles, see "Committhistohotkeys" and "Legendary Banana Toss", the lyrics tap into relationships and self-discovery. Closer "November Rain Pt. II" might be the unofficial sequel to the Guns N' Roses classic, but is also finds Cinema Stare at their most vulnerable creating a lush ballad that really ties together the band's strong instrumentals and stunning vocal delivery.
The Things I Don't Need was produced by the band with assistance from Chris Teti (who also engineered and mixed) at Silver Bullet Studios and mastered by Adam Cichocki at Timber Studios. You can stream it here now and purchase it on vinyl here.
Speaking on the lyrical content of the record, vocalist Quinn states:
"For me, this album feels like the upheaval of the past. A sort of ode to these emotions and memories that I wanted to either encapsulate or get rid of. So there's a lot of energy running through every song on the album. I think it does a really good job of sonically and lyrically evoking a familiar pain we all come to at times in our lives. I'm hoping to evolve these concepts as our work goes on, now that I'm in more loving relationships including my friendships."
Cinema Stare will head on tour with Indiana emo band Leisure Hour next week, full dates below.
Cinema Stare is Quinn – Vocals, Jason Moriarty – Guitar / Vocals, Austin Hainey – Guitar, Joe Pelegano – Bass, and Pasquale Liuzzi – Drums.
The Things I Don't Need Tracklist:
1. Real Problems
2. Bad
3. Remember
4. Committhistohotkeys
5. Quinn Goes To Jail
6. Bob Sigur Ross
7. Deep End
8. Kind Of Lonely
9. Legendary Banana Toss
10. Need You
11. Anime Bath Scene
12. November Rain Pt. II
Tour Dates:
w/ Leisure Hour
5/25 – Boston, MA – O'Brien's
5/26 – Ithaca, NY – Kava Lounge
5/27 – Philadelphia, PA – Fear & Loathing
5/28 – Massapequa, NY – Massapequa VFW
5/30 – Providence, RI – Alchemy
5/31 – Brooklyn, New York – Bar Freda
6/1 – Baltimore, MD – The Sidedoor
6/2 – Harrisburg, PA – Little Amps
6/3 – Pittsburgh, PA – Mr. Roboto Project
6/4 – Columbus, OH – Ace of Cups
6/8 – Lakewood, OH – Mahall's Apartment
6/9 – Bowling Green, OH – Howard's Club
6/10 – Buffalo, NY – Milkie's Elmwood Lounge*
* = Cinema Stare only