PLENTY
ENOUGH 
new album
2xCD / digital
out 09.07.21
(Burning Shed)
"Finds the bittersweet spot between early Tears For Fears and mid-period Japan. Proof that Plenty is never enough"
PROG
"An intriguing follow-up album ****"
CLASSIC POP
"A highly worthwhile undertaking. You can always count on Tim Bowness and his associates for cool class"
AT THE BARRIER
"An excellent, evocative and ethereal album"
VELVET THUNDER
includes
THE BLESSED ONES
video youtu.be/K4X8DZtmNIA
SOAP & WATER
video youtu.be/ravbRotBWOk
SACRIFICE
video youtu.be/XZjP60tEOjA
Celebrating the release of their new album, 'Enough', which is divided into 'Old', 'Borrowed' and 'Older' sections, Plenty have made videos available simultaneously for songs that represent each. The dark and brooding 'The Blessed Ones' is a 2021 version of a track originally recorded in 1988, the atypical EuroBeat driven 'Soap & Water' is a unique cover of a 2001 Suzanne Vega song, while 'Sacrifice' is an original demo of a haunting piece from 1987 that evokes Japan, The Cure and Robert Fripp. The videos have been created by Plenty bassist David K Jones.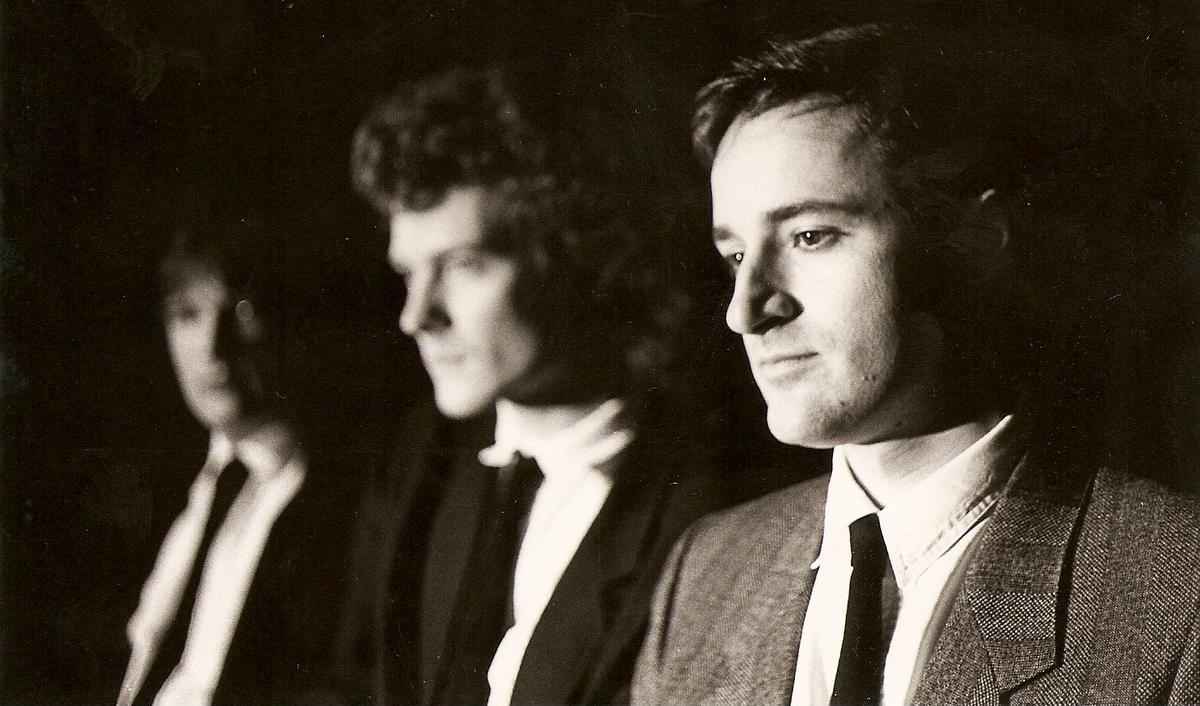 Formed in 1986 from the ashes of Liverpool-based post-punk band A Better Mousetrap and Warrington art rockers After The Stranger, Plenty was a group that featured singer Tim Bowness immediately prior to him joining up with multi-instrumentalist Steven Wilson to found No-Man.
Echoing then contemporary artists such as The Blue Nile, It's Immaterial, The Chameleons, David Sylvian and Talk Talk – as well as the iconic likes of David Bowie, Eno/Roxy Music, Peter Gabriel and Kate Bush – Plenty alternated between anthemic indie-pop, poignant ballads and electronic experiments. In 2018, Bowness and fellow original Plenty members Brian Hulse and David K Jones reunited to record and release the well received album 'It Could Be Home'.
'Enough' is a brand new 2xCD that comprises two 2021 'lockdown' projects plus the first ever release of seven original demos recorded in the '80s. Harder hitting and more diverse than its predecessor, 'Old' is a mini-album consisting of seven contemporary interpretations of '80's Plenty songs not included on the reunion record. 'Borrowed' is an EP of five cover versions that sees the trio stamp its identity on songs by It's Immaterial, Suzanne Vega (wherein despair takes a trip to the Euro disco), The Teardrop Explodes, Kevin Coyne and Hank Williams (the most English slice of Americana ever?). 'Older' features seven original Plenty demos dating from 1986 to 1990. Several songs contain lyrical ideas later utilised in No-Man.
Something old, something borrowed, but all blue, 'Enough' showcases the origins of styles that subsequently became Bowness and No-Man trademarks and reveals different facets to his distinctive vocal technique. The powerful bass playing of Jones and inventive guitar parts and pulsating electronics from Hulse also push Bowness into territories he has rarely explored since the '80s.
The artwork for 'Enough' is by Carl Glover and the 2xCD booklet includes extensive sleeve notes by Bowness.
PLENTY
Tim Bowness – vocals, backing vocals, FX
Brian Hulse – guitars, pianos, synths, drum programming
David K Jones – bass, fretless bass, double bass, bass pedals
+
GUEST MUSICIANS
Tom Atherton – drums
Michael Bearpark – guitars, fretless bass
Peter Chilvers – piano, synths
Charles Grimsdale – drums