PLAYGROUNDED LAUNCH PRE-ORDERS AND MUSIC VIDEO FOR NEW ALBUM 'THE DEATH OF DEATH'.
Playgrounded unleash their debut offering from forthcoming album out 18th March via Pelagic Records. 
WATCH 
 // 
LISTEN & PRE-ORDER
FOR FANS OF
Karnivool, Katatonia, Nine Inch Nails, Deftones, Moderat, The Ocean, Vola, Leprous, Skyharbor, Anathema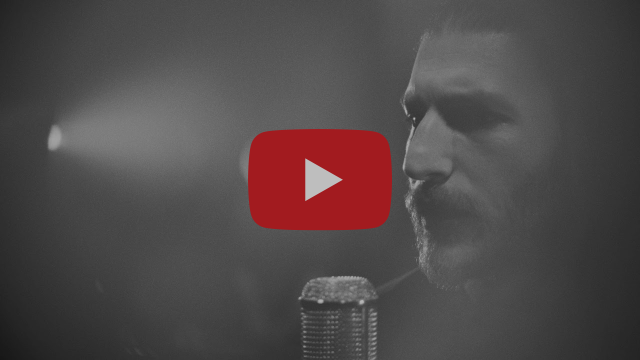 Playgrounded – 'The death of Death'
Greece has spawned countless instances of criminally underrated music acts in diverse genres ranging from black metal to electronic to avant garde pop music, and the sophomore album of modern progressive metal act Playgrounded titled 'The death of Death' is yet another striking example.
Watch music video for 'The death of Death' HERE
Pre-order 'The death of Death' HERE
"Where did this come from?" you will find yourself wondering, while absorbing the stunning intensity and musical prowess on display. From the perfection of the production and the inherent innovation in defining heaviness by means of not only down-tuned guitars, but also elements of electronica are the pillars of an intriguingly idiosyncratic, incredibly mature sound.
Playgrounded's sophomore album lives up to the aspiration of its lofty album title. The death of Death is music that results from mastery rather than lacklustre exploration and experimentation. The album was recorded at MD Recording Studios by Nikos Michalodimitrakis, long collaborator of Stavros in film productions. Mixing was handled by C.A.Cederberg (Leprous, Anathema, Shining, and more) in Kristiansand, NO, while the album was mastered by George Tanderø (Madrugada, Satyricon, Jaga Jazzist, and more) in Oslo, NO.
"The death of Death" is the title of Playgrounded's upcoming album and its first single. "The death of Death" is a study of unity in opposition, a disclosure of contradictory aspects of reality, an expression of their mutual relationship. For the occasion of sharing this first taste of the album with the world we worked closely with director Dimitris Anagnostou and director of photography Yannis Karabatsos, the duo that we came to know from the award-winning short film Mare Nostrum for which Stavros composed the score. The director's idea about a "study of movement" materialized in early cinema techniques, inspired by Orestis' dialectical lyrics concept which they eventually adapted into the clip's script. Karabatsos' sinister photography explores movement in contradictions… black and white, direction and diffusion, alienation and struggle, stillness and life." – Michael Kotsirakis, Guitars
TRACKLIST 
1. The Swan
2. Rituals
3. The death Of Death
4. Tomorrow's Rainbow
5. A Road Out Of The Flood
6. Our Fire
Playgrounded Is
Odysseas Zafeiriou – Bass
Michael Kotsirakis – Guitars
Stavros Markonis – Vocals
Orestis Zafeiriou – Synths / Sampling
Giorgos Pouliasis – Drums
Follow Playgrounded