OUTBREAK FEST – 10 YEAR ANNIVERSARY
EVERY TIME I DIE JOINS
TURNSTILE + KNOCKED LOOSE AS HEADLINERS FOR 2022
THE FULL LINEUP NOW ANNOUNCED WITH ADDITIONS
INCLUDING TOUCHÉ AMORÉ, ANGEL DU$T, MANNEQUIN PUSSY, MOVEMENTS + MORE
DATES FOR NEXT YEAR- 24TH / 25TH/ 26TH JUNE 2022
FESTIVAL MOVES TO MANCHESTER FOR THE FIRST TIME
EVERY TIME I DIE have been announced as the final headliners for OUTBREAK FEST 2022.
The band will join the already announced headliners of TURNSTILE + KNOCKED LOOSE at the 10 year Anniversary weekend which will take place in the new home of the Bowlers Exhibition Centre, Manchester on 24th / 25th / 26th June 2022.
EVERY TIME I DIE are one of the longstanding, most beloved bands in the alternative world and are a festival Exclusive for 2022.  Having released 9 records, including the utterly brilliant new album "Radical" the band will be bring their flawless live show to OUTBREAK FEST for the first time.
Joining the already staked lineup are 13 other bands to complete the festivals bill.
Post-hardcore band Touché Amoré, who released the critically acclaimed 'Lament' in 2020, The politically motivated Mannequin Pussy from Philadelphia, punk agitators Drug Church, the dreamy but doomy Slow Crush & more
of the most exciting bands included in todays announce: Movements, Angel Du$t, Soft Kill, Puppy, The Flex, Chastity, Dead Heat, Choir Boy, Witch Fever & Scowl.
In addition to the bands, the festival is proud to announce there will be a Skate ramp, Art & photography exhibition, Record & zine fair, Independent market, vegan food vendors and so much more!
Final lineup, in not particular order
(Excl) = EXCLUSIVE
Every Time I Die (Excl) / Knocked Loose / Turnstile / Basement (Excl) / Citizen (Excl) /Youth Of Today (Excl))/ Movements / Angel Du$t / Drug Church  / Mannequin Pussy / Soft Kill / Puppy / Slow Crush / Chastity / Terror (Excl) / Modern Life Is War / Higher Power / Loathe / Venom Prison / Incendiary (Excl) / Madball / Nothing / Vein.FM
Fiddlehead (Excl)) / Superheaven / Chubby And The Gang / Show Me The Body / Narrow Head / Drain (Excl) / Static Dress / Year Of The Knife (Excl) / Xibalba / God's Hate / Choir Boy/ Renounced / Big Cheese / One Step Closer(Excl) / Young Guv / Dare (Excl) / High-Vis / Dead Heat / Witch Fever / Scowl / The Flex / Stick To Your Guns*
Counterparts*/ SeeYouSpaceCowboy*
What started in 2011 at the Bromhall Centre in Sheffield for a few hundred people, before moving to Canal Mills in Leeds, has now grown into one of the most important independent festivals on the UK calendar for the hardcore and punk scene, holding host to fans from not just the UK but Brazil, China, Australia and more. They have held host for the likes of Turnstile, Cro-Mags, Code Orange, Gorilla Biscuits, Title Fight, Incendiary, Basement, Trapped Under Ice and many more but it is the community spirit around Outbreak Festival which makes it something special.  Every person that attends year on year has been responsible for building this festival into what it is today, just as much as the bands and those who put it on.
"Our aim was always to put something together to really show the diversity within the hardcore punk community. This is a festival for everyone, a place where people can feel welcomed, allowed to express themselves however they want, meet like minded people and above all have fun. This was our goal from the start and 10 years on we are still living by this."(The organisers)
The new home in Manchester will not only mean a bigger capacity, but other exciting elements that are to be announced over the coming months.
OUTBREAK FEST INFORMATION
WHERE:
Bowlers Exhibition Centre, Manchester, M17 1EH
WHEN:
24th / 25th / 26th June 2022
TICKET INFO
£95 – Weekend ticket (3 days)
Tickets available now https://outbreak-fest.co.uk/
EVERY TIME I DIE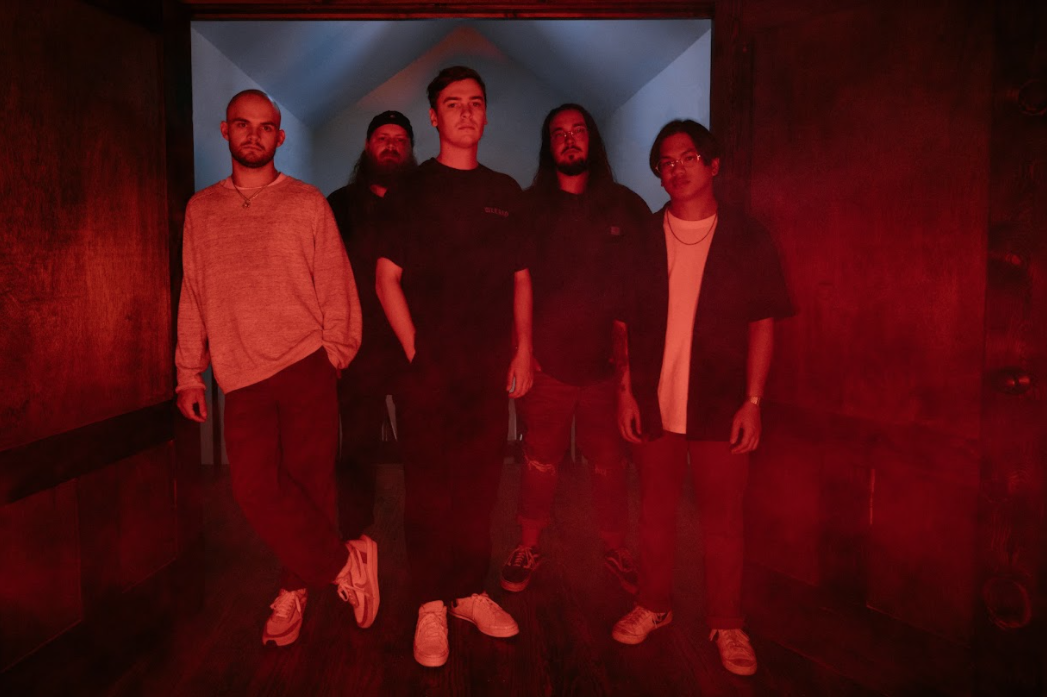 KNOCKED LOOSE
TURNSTILE
BY NAT WOOD
@wondergirlphoto
BY NAT WOOD
@wondergirlphoto
BY LIRO
@iirokoo
BY LIRO
@iirokoo