FFO – Dream Theater, Opeth, Epica, Rush, Anathema, Witchwood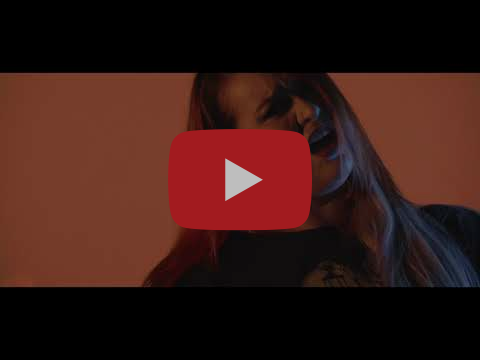 Acolyte – Resentment
********************
WHAT THE MEDIA SAY ABOUT ACOLYTE'S ALBUM 'ENTROPY'
"Reminiscent of Riverside in scope & diversity, Entropy is a potent and impressive collection of beautifully crafted tunes."
– Prog 
"I reckon if you dig Haken, Leprous, Dream Theater, you'll find something to like here"
– Metalsucks 
"Dare and you can do it. Acolyte does, and the result is astonishing"
– Rock Tribune 
" Entropy is an all-encompassing event"
– Powerplay magazine
"Intelligent Prog Metal from down under… poignant, emotionally driven melodies that brings to mind modern Dream Theater"
– Fistful of Metal
"Reminds me of the incredible force whipped by Anathema at their finest….an album that comes from a cold and lonely place but results in the thrill of a powerful potent experience."
– At The Barrier
Australian cinematic prog metal outfit ACOLYTE have finally unleashed their spectacular new album 'Entropy',  which guarantees a powerful, emotive and inspiring musical experience.
"We left no stone unturned when crafting this record which was 3.5 years in the making. Featuring authentic choir arrangements, extensive analogue synth labs, percussion labs, and a full hoard of Melbourne's very best classical performers whose guest appearances all breathed life into a full body of work that we are all intensely passionate about and proud of." – Acolyte

Photo credit – Electrum Photography
'Entropy' is a confrontationally dark, raw, emotional, conceptual body of work, containing career defining performances from all members and is both crushingly cinematic and timeless in character.
Acolyte's stunning second studio offering 'Entropy' has been brought to life by award-winning producers Prasheen Naran and Forrester Savell (Karnivool, Dead Letter Circus) at Melbourne's Sing Sing Recording Studios. They also collaborated with Ben Rechter from fellow Australian Prog Metal band Circles for the single 'Clarity'.
This week, Morgan-Leigh spoke with Prog Magazine and gave them an exclusive Track by Track rundown of the album and its concept.
Morgan-Leigh speaks about the concept behind 'Entropy' –
"Entropy is a fully realised conceptual record exploring the early stages of 'loss'. Presented like diary entries, the record ebbs and flows through an array of actions, feelings & emotions that are commonly experienced when trying to ground ones self all while carrying the early weight of trauma. Though lyrically the songs relate to me personally, I have tried to expand on those ideas & simplify my thoughts in order to make the songs & topics feel more broadly familiar to the listener. Hopefully anyone who has experienced the loss of something/someone they love, or even a part of themselves will find refuge & a sense of release from this musical adventure. This record is very dark, lonely & cold in its tone & attitude. 
A lot of this record is written from an internal point of view threading title tracks together with whispers (mimicking a loud, manic mind) & winds of change taking the listener from one musical instalment to the next. I have erred on the side of giving a very raw, primal, & at times theatrical vocal performance to best portray how raw & real these topics are. The producer and I spoke early on about not overly editing my vocal takes so that the emotion behind the performances became the focus.
TRACK LIST
Prelude
Entropy
Resentment
Clarity
Resilience
Idiosyncrasy
Solitude
Recovery
Acceptance
ACOLYTE's latest video single 'RESENTMENT' channels the psychedelic soul and power of 70's rock icons Janis Joplin and Blondie, merged with the musical spirit of Deep Purple and RUSH with a modern prog metal twist  – Acolyte are successfully colliding the past and the future to create a sound both fresh and nostalgic in nature. Keyboardist David Van Pelt spoke to Prog about his impressive synth collection and his favourite synth solos in Prog. You can read the feature HERE.
WATCH MUSIC VIDEO FOR RESENTMENT
Morgan-Leigh has expressed the importance of this song within the album concept, and opens up to speak more about the underlying connotations of the track.
"As we recorded the ENTROPY record, I was right in the midst of battling a nasty case of Chronic Fatigue (CFS). I would attend the studio for a full day to lay down vocals and then come home and pass out for often days at a time. The pattern can be quite isolating and lonely. When you are that alone for such an extended period of time, the mind can work in incredible ways, both positively and negatively."
Morgan-Leigh has also spoken in detail with Maniacs about her experiences with CFS. Watch the interview HERE
Acolyte will soon announce details of a online streaming event in celebration of their new opus, and have also announced they are now represented by Destroy All Lines in Australia for live bookings.
ACOLYTE IS
Morgan-Leigh Brown – Vocals
David Van Pelt – Keys and Synths
Jason Grondman – Bass
Chris Cameron – Drums
Brandon Valentine – Guitars

ACOLYTE ONLINE
Facebook.com/acolyte.band
Instagram.com/acolyteofficial
Acolyteband.bandcamp.com
http://www.acolyte.com.au/

– STAY TUNED FOR MORE ON ACOLYTE –
Morgan-Leigh speaks with Maniacs about 'Entropy' and her experience with Chronic Fatigue Syndrome.
FOR RADIO/PODCASTS
ACOLYTE – 'ENTROPY'
ACOLYTE – 'CLARITY'

ACOLYTE – 'RESENTMENT'