ONE DESIRE
MIDNIGHT EMPIRE
new album
out 10.04.20
(Frontiers)
pre-order
includes the single
AFTER YOU'RE GONE 
video
LIVE IN LONDON
06.03.20
ISLINGTON ASSEMBLY HALL
with The Night Flight Orchestra
Finnish melodic hard rockers One Desire will release their second album, 'Midnight Empire', on
10th April, with a first single and video for the song 'After You're Gone' available from today.
The band will embark on a European tour with The Night Flight Orchestra in early March, the opening
night of which takes place in London on 6th. The full itinerary can be seen in the flyer below.
One Desire released their self-titled debut album in March 2017 to massive acclaim. Containing the
hit single 'Hurt' (2 million views on Youtube, over 3 million streams on Spotify), the band found their
way to the forefront of the melodic rock scene. Successful European tours with Eclipse and H.E.A.T
were followed by further dates and festivals through to the end of 2017, before the band headed back
to the studio to start work on their second record.
In the works for a little over two years, the resulting album generously repays the long wait the band's
fans have had to suffer for new music. It is a more mature, at times adventurous, album, but still with
an unbelievable hookiness that fans will recognise and love from their debut. This is quite simply your
album of the year if you like – no, LOVE – Melodic Rock. It's going to be quite impossible to top this!
MIDNIGHT EMPIRE
TRACKLISTING
1  Shadowman
2  After You're Gone
3  Down And Dirty
4  Godsent Extasy
5  Through The Fire
6  Heroes
7  Rio
8  Battlefield Of Love
9  Killer Queen
10  Only When I Breathe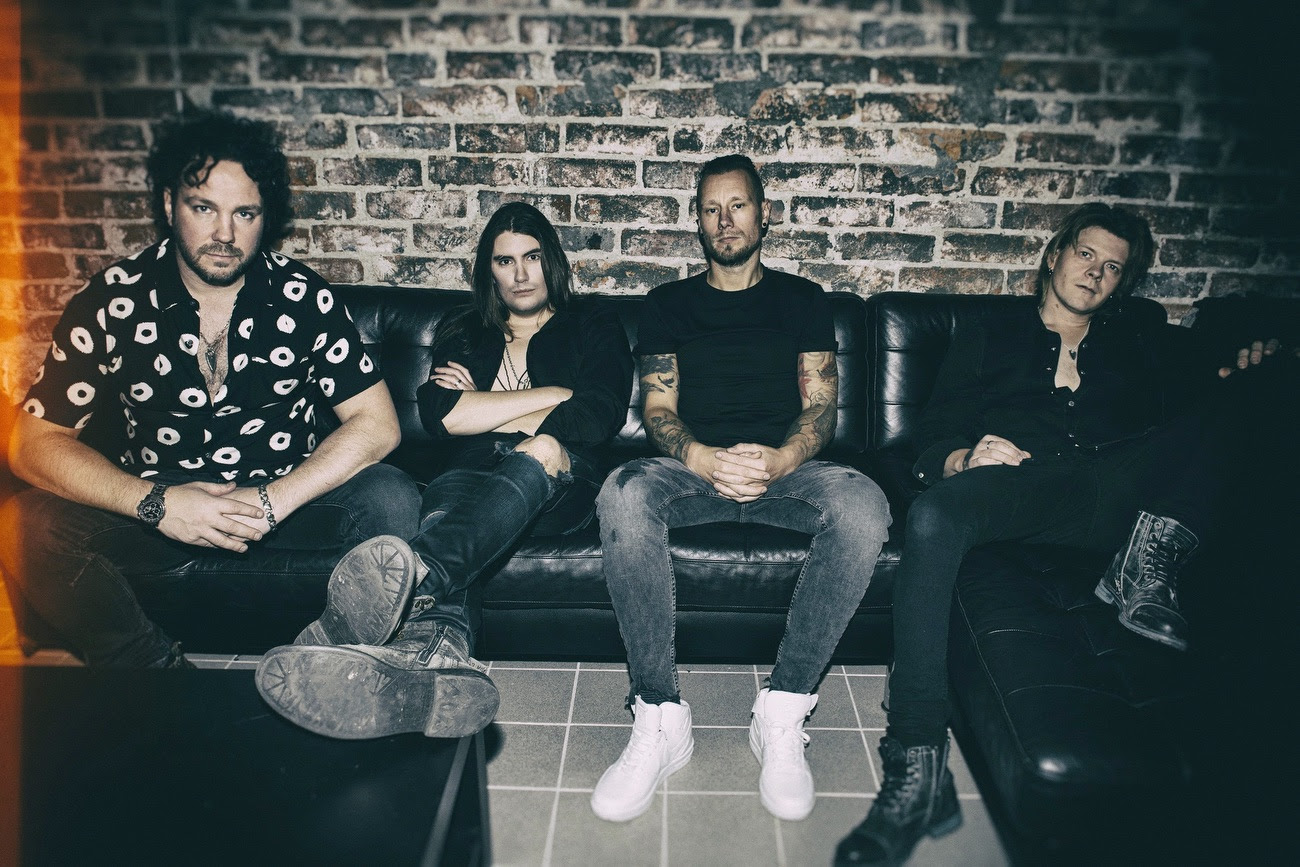 ONE DESIRE
André Linman – lead vocals, guitars
Jimmy Westerlund – guitars, backing vocals, lead vocals (track 5)
Ossi Sivula – drums
Jonas Kuhlberg – bass
ABOUT FRONTIERS MUSIC SRL
Originally founded in Naples, Italy in 1996 by Serafino Perugino and his father Fernando as a
distribution company, Frontiers has developed into one of the premiere independent rock labels in the
world. Synonymous with quality music from across a broad spectrum of rock genres, the company has
worked with multiple genre heavyweights and fan favourites. Aside from providing a home for classic
artists from the 1970's/80's, it also boasts a wealth of young, up and coming talent that, with a savvy
and forward thinking A&R and marketing approach, will be developed into the future of rock and metal.
With a deep commitment to and passion for THE MUSIC and the artists who create it, plus massive
global distribution, sales, marketing and publicity channels, Frontiers is the premiere home for both
established and emerging rock artists.
Head Office: Naples, IT | U.S. Office: Nashville, TN
Subscribe to be alerted when new videos are added:
Follow the 'Newest From Frontiers' playlist on Spotify:
spoti.fi/1rQz5Zm