OCTOBER ENDS WITH A BRAND NEW LINE-UP AND VIDEO FOR THE BAND'S VICIOUS METALCORE RENDITION OF POST MALONE'S HIT SINGLE "ROCKSTAR"!
Launching a brand new group line-up, dynamic metalcore outfit October Ends is back after the formation's critically acclaimed and released last year debut EP – "A New Path" – with a vicious, aggressive and atmospheric metal rendition of one of the biggest songs in the world for the past few months – "Rockstar" by Post Malone! Drawing on a much wider range of influences and offering up an assortment of intricate, melodic sections, which tread closer to the melodic end of the metalcore spectrum, October Ends showcases an established songwriting formula that separates the quartet from their peers with an ability to compose more measured sections, where the aggression is toned down for tasteful instrumentals, with bright leads utilized through the track to help neutralize an overemphasis on open note rhythms. With a smattering of technically impressive riffs, stomping heaviness to singalong moments throughout the composition, this creative heavy rendition of "Rockstar"provides incredibly proficient musicianship on display, with guitar-work which is electrifying and crisp and solidly executed vocals, alternating between low growls and soaring highs.
Watch the video for "Rockstar" by clicking on the image below.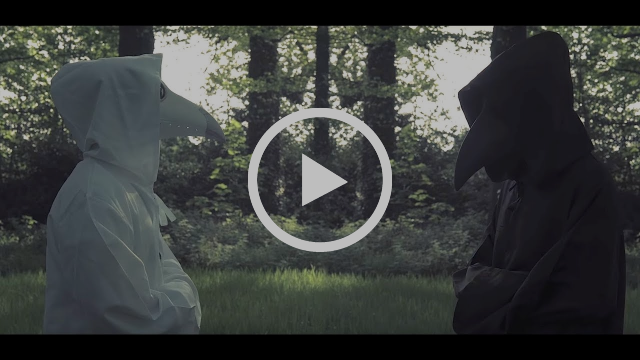 October Ends discusses the band's current status and the process of creating "Rockstar" further: "With this release, we wanted to show that October Ends is back with a new sound, new line-up and new objectives for our career, with James Newton (Guitar) and Matthew Dix (Drums) joining the formation, both known from their roles in previous local groups. We started the "Rockstar" cover a while ago because we really liked the sound and the meaning behind it and wanted to put our own perspective into a music video. George had an idea of introducing 2 characters into the music video representing the life of a "Rockstar". Each one represents a different perspective of the rockstar  lifestyle. It's a classic case of positive versus negative, productive versus destructive and so on. We feel that this metaphor can be related to anyone with conflicting emotions and thoughts in relation to lifestyle choices. Throughout the video we find George trying to run from these characters rather than face them  head on. Eventually these characters catch up with George during a moment of vulnerability when he falls. They both begin to what seems a ritual or drugging/influencing him at an unknown location, while Michael is trying to look for him, yet he can't find him. The video ends with no real conclusion other than that there's always a continuous struggle between conflicting internal dialogue, as we try to put our best forward. "Rockstar" is just one perspective, arguably the most extreme, but anyone could experience this at any level."