NORWAY'S MALIN PETTERSEN RELEASES
NEW SINGLE "WILDHORSE DREAM"
NEW ALBUM WILDHORSE OUT OCTOBER 16
"Hometown" featured on New Norwegicana Playlist on
Tidal
---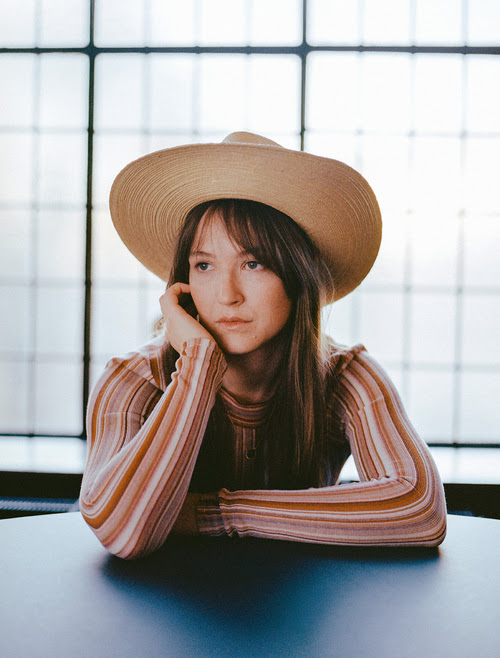 Malin Pettersen by Jonathan  Vivass Kise
---
"This is a young artist with a strong voice and a songwriting style that clearly has something to say." – Americana UK
"Though she hails from Scandinavia, Pettersen's raw country style is as authentic as anything coming out of Music City." – Cowboys & Indians
"Jangly and dusty western tune details her own "personal freedom" and anchors a forthcoming studio album." – American Songwriter
"Mixes Pettersen's yearning voice with some airy, echoing production: the spaces between the notes are as wide-open as the narrator's future." – Rolling Stone
"Pettersen's exquisite vocals in a league of Jenny Lewis and Lydia Loveless." – Glide Magazine
"Her voice was clear to the point of fragility and her stage presence was understated yet commanding." – Paste 
Malin Pettersen // Wildhorse (October 16th)
Stories seem to follow Malin Pettersen wherever she goes, whether it's in the streets of Oslo, Norway, or in the quaint neighborhoods of Nashville, Tennessee.
Raised by a country musician father and a mother who deeply loved jazz, Pettersen grew up surrounded by music. Those early influences and the stories behind them drew her to American culture and arts, including folk and bluegrass. In 2009, she formed the popular country band Lucky Lips, supplying engaging lead vocals to their debut 2010 EP Third Door to the Right. They quickly found success with their engaging blend of traditional folk elements with a modern edge. They continued to release a trove of music over the next few years, including two well-received albums and even participated in the Eurovision Song Contest in 2013. A slight sonic shift on their third record, 2016's Coming Home, brought the group to a new level of acclaim, eventually earning them a slot at Nashville's AmericanaFest in 2018.
Propelled by the success of Lucky Lips, Pettersen went onto release her first solo album References Pt. 1 in 2018. It won widespread critical praise and even earned her a Spellemann Award (Norwegian Grammy). Later that year, Lucky Lips teamed up with Norwegian blues legend Amund Maarud for their collaborative record Indian Butterfly.
The tightly-knit creative community that Nashville harbors kept calling to Pettersen. Those pilgrimages back to the U.S. resulted in the creation of Alonesome, her powerful 2019 mini-album. That release earned her praise from Rolling Stone Country, Paste, Billboard and more. With just her voice and her guitar, the project showcased both Pettersen's emotive vocals and her expert songwriting, capturing the beautiful complexities of human emotion.
After an Ameripolitan Awards nomination led her back to Tennessee, she returned to Nashville to begin recording her most important project to date. Pettersen tapped into her experiences of exploring America and the creative relationships she developed along the way to create something brand new.
"Even though most of the groundwork was all done live together in one room on both previous albums, there are more layers on this one and it stretches towards more of a cinematic soundscape," Pettersen says. "There is more California, Bobbie Gentry and cosmic-ness on this one."
Wildhorse, due out on Oct. 16, kicks off an exciting new chapter for Pettersen. Recorded in Nashville's Music City U.S.A., Pettersen recruited an all-star lineup of musicians including Aaron Goodrich (Colter Wall), Misa Arriaga (Kacey Musgraves, Lillie Mae), Ryan A. Keith (Rayland Baxter), and Eddy Dunlap (Luke Bryan, the Grand Ole Opry house band), with additional contributions from Logan Ledger, Dennis Crouch, Ben Sanders, Mike Eli, and Emily Keith.
Together, they built a soundscape that's richer than ever before. Pettersen's stand-out vocals are supported by elements of groovy 70's pop and country that culminate in a record perfect for rolling your windows down for a cruise along the coastline.
"America has inspired this album in a very direct way, through places I've been like California, to places I've only read about like Arkansas," Pettersen says. "I am so fascinated by the way that America is so many things. So many layers… so many worlds in one. It feels like my own mind, and sometimes that many worlds in one can be difficult to co-exist, but that's one of the things that makes America so marvelous, intriguing, and fascinating – so I try to accept the same with my mind and the ways I want to create music."
From the autobiographical "Weightless" to the excitement and fear of chasing a "Wildhorse Dream," Pettersen brings a new sense of wonder, understanding, and determination to every song. She explores how sticking to your "Hometown" can sometimes keep you from seeing the big picture. On "Queen of the Meadow," Pettersen highlights the fragility of life and all of the complicated feelings those fleeting moments can bring. As a whole, Wildhorse finds Malin Pettersen at her best, manifesting the genius of greats like Joni Mitchell and Willie Nelson to share a journey that's all her own.
"Each project and album are its own little world, story, theme, for me," Pettersen explains. "It's really all about the process and trying to capture the actual music-making onto tape. I feel like this story, with these people and these songs that I feel so grateful for them working with me on, is one that will forever have a truly special place in my heart and mind alike."