COLDWARDS FEATURING PAUL CROSBY
FROM SALIVA & HIS SONS 
RELEASE BRAND NEW SINGLE
"SAY SOMETHING" TODAY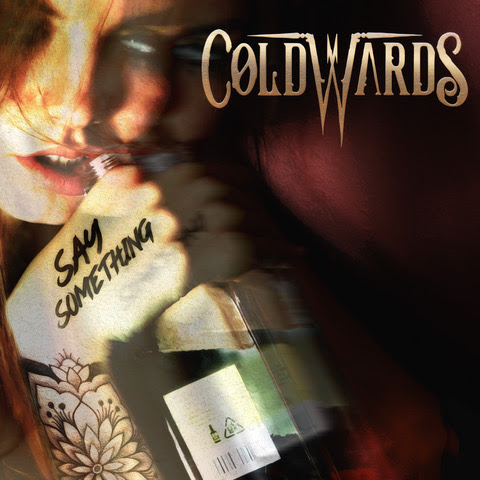 October 29th, 2021  ColdWards, the band led by Saliva drummer Paul Crosby has released its debut single "Say Something" today via Wake Up! Music Group. The single is from the band's upcoming debut album Bloodwork coming out in 2022.
"Say Something" is about a person's struggle with their addiction and the battle that they endure within themselves while feeling like they're alone in their own personal war, like they're a complete outcast in a room full of people just waiting for someone to reach out to them about it," states drummer Paul Crosby.
ColdWards (pronounced Cold-Words) – is a four-piece rock band with three family members including drummer Paul Crosby of Grammy nominated + Gold and Platinum awarded Saliva, and his two sons. Youngest son Zac Crosby, (Vocals/ All things electronic (Loops, samples, synths, etc). And oldest son, Sean Crosby (Vocals/Guitar), with the band also consisting of bass player Richie Hey.
ColdWards are a very percussive and vocal dominated style of music with chunky riffs and most of all deep lyrics with a message for today's youth.
For more information, check out the band's digital properties: