NERVUS
SHARE NEW SINGLE 'JELLYFISH' FROM UPCOMING ALBUM THE EVIL ONE
THE BAND ANNOUNCE UK TOUR FOR SEPTEMBER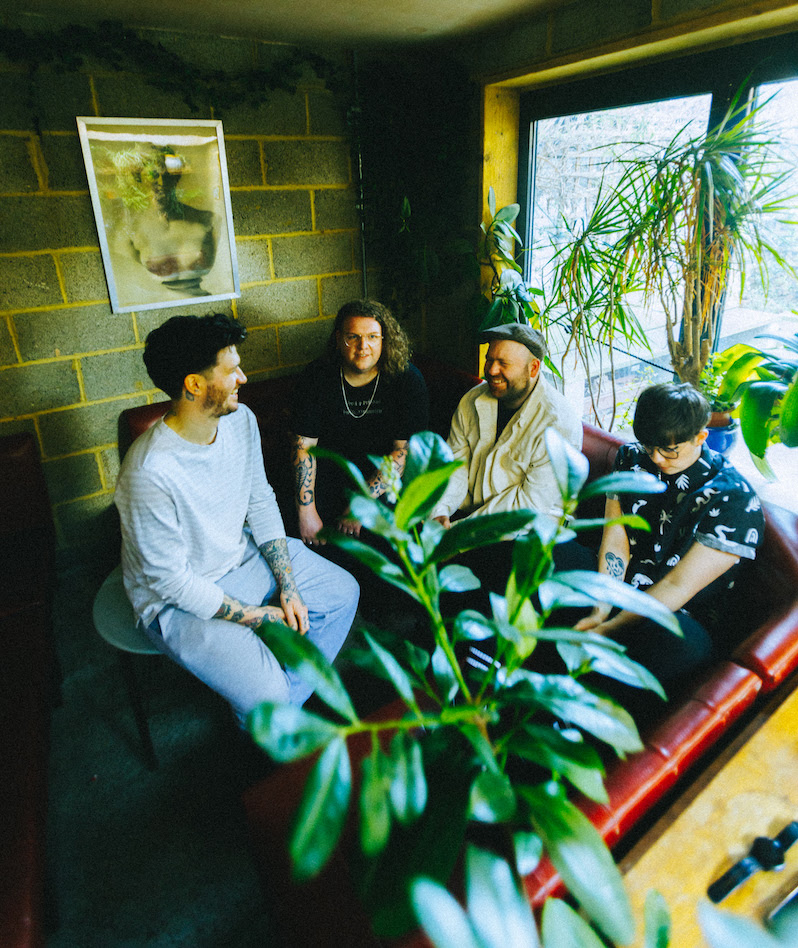 Following the exceptional singles 'Drop Out' and 'Rental Song', today NERVUS drop the final single before the release of their album The Evil One (Out June 24th via Get Better Records).  A jangly, 90s infused alt-rock tune, 'Jellyfish' is the new single from the much-loved underground queer punks. You can listen to it here.
Speaking about 'Jellyfish', vocalist Em Foster says "'Jellyfish' is about how the dominant culture – white supremacy and capitalism – requires us to view ourselves as outside of or separate to 'nature'. 'Nature' being a non-intelligent, infinitely-exploitable resource, rather than a complex interdependent web of life that we are necessarily part of and responsible for." She then adds: "It's also about rejecting the largely racist, anti-LGBT and cultish 'appeal-to-nature' fallacies that are influencing policies on everything from abortion to trans rights."
Ahead of the release of their upcoming album, Nervus have just announced a tour with exceptional indie band The Deadnotes. You can catch both bands at the following dates:
4th September – Newport, Le Pub
5th September – Oxford, Florence Park Community Centre
6th September – Manchester, Gullivers
7th September – Glasgow, Bloc+
8th September – Leeds, Brudenell Social
9th September – Nottingham, Rough Trade
10th September – London, Oslo
11th September – Margate, Elsewhere