NEON ANIMAL ANNOUNCE SECOND ALBUM "MAKE NO MISTAKE"
London rockers Neon Animal, the band responsible for the critically acclaimed "Bring Back Rock 'N' Roll From The Dead" (Cargo Records, 2018) is set to release their second full length "Make No Mistake" on June the 26th via Cargo Records UK.
"Rock 'n' Roll War", the first advance single & video of the band's second LP, has new become available to the press. The single/video is set to be released on the 29th of May internationally on every major platform.
The new album's opening track showcases Neon Animal's new incarnation as a novel Rock 'n' Roll machine, setting the tone to a more sophisticated and diverse album than their garagy, straight up punk rock 'n' roll debut.
Heavier, dirtier, loaded with textures & with added progressive touches, "Make No Mistake" presents 9 new tracks that explore the sex, the drugs & the rock 'n' roll endeavours of the London unit & its decadent entourage, whilst the band blatantly exhorts the genre's tradition with no regards for the politically correctness of the current times.
"Make No Mistake" was produced by Miguel Martins & recorded in London & Porto between 2018-2019. The album was Mastered by John Davis at Metropolis Studios, London.
The album will be released worldwide on June the 26th on vinyl, CD & digital formats by Cargo Records.
"Bring Back Rock 'n' Roll From The Dead" [LP]
"Songs that sound like they were made to melt jukeboxes" – Classic Rock Magazine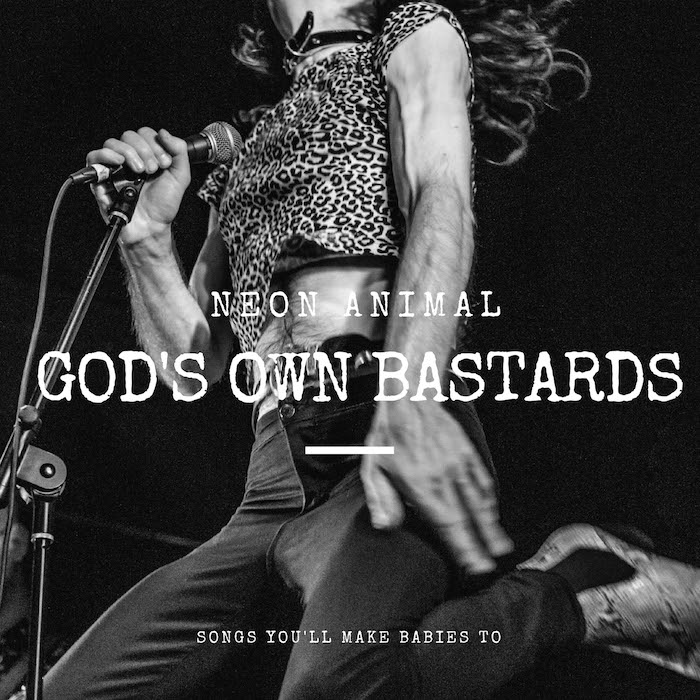 "God's Own Bastards" [EP] [Cargo Records, 2018]
"A riotous celebration of the spirit of rock " roll" – Vive Le Rock Magazine