Metallic hardcore band Ephemeral sign with DAZE, share new single "Tower Has Fallen"
Tower Of Silence EP set for release on May 19th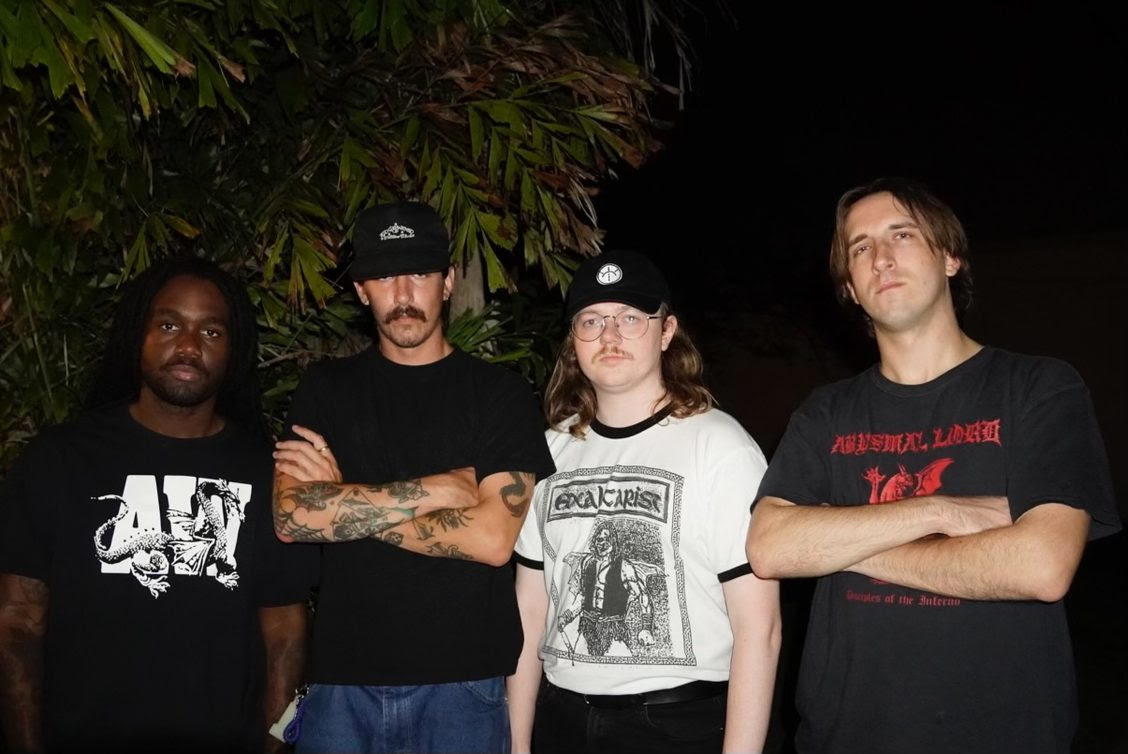 Photo Credit: Emory Matuda
"Tower Has Fallen", the new single from South Florida metallic hardcore band Ephemeral, is absolutely punishing in the best way. Deathcore style vocals meet menacing guitars that move from fast riffs to electrifying metal moments. The track stems from the band's debut EP, Tower Of Silence, set for release May 19th on the fast growing metal and hardcore label DAZE. Working with Anthony Burke (Magnitude, Envision) who handled recording, mixing, and mastering, Ephemeral has crafted five songs that hit with equal parts rage and melancholy. The lyrics play off the human condition, exploring themes of suffering and darkness attached to negativity.
Diving into "Tower Has Fallen", vocalist/drummer Matt Cody states:
"This song was mostly inspired by Bolt Thrower lyrics, which are
almost always about war. It sort of plays into the title of the record. Historically, the Tower of Silence is said to be related with 'making a final act of charity,' after death. (Exposing corpses to vultures as food) Tower Has Fallen has a lot to do with someone giving themselves to war (the military) but with no reward, only to be used as a pawn."
Formed in 2018, Ephemeral first released a three song demo last summer that gained them attention in their hometown scene and beyond. Drawing influence from an array of acts like 100 Demons, Morbid Angel, Bolt Thrower, and Confusion, the band set out to write metallic hardcore with epic riffs for what would become Tower Of Silence. Ephemeral will perform at House of Disorder Fest in Atlanta, GA this weekend alongside Pain Of Truth, Inclination and more, and then hit the road for an east coast run with Symbiote (Corpus Records). Full dates below.
Tower of Silence is available for CD preorder (with a poster and shirt) through DAZE and digitally on Bandcamp.
Ephemeral is Tobby Davilmar (Guitar), Matt Cody (Drums/Vocals), Nick Cody (Guitar), and Alex Keese (Bass).
Tower Of Silence Tracklist:
1. End Of God
2. Silenced
3. Tower Has Fallen
4. Eoness' Call
5. Mortal Eye
Upcoming Shows:
4/29-30 – Atlanta, GA – House of Disorder Fest
5/2- Pittsburgh, PA – Preserving Underground*
5/3 – Brooklyn, NY – The Broadway*
5/4 – Philadelphia, PA – Bonks Bar*
5/5 – Baltimore, MD – Ottobar*
5/6 – Richmond, VA – Swingers*
5/7 – Charlotte, NC – The Milestone Club*
5/8- Jacksonville, FL – Island Tropics*
5/13 – Tampa, FL – Born Free Pub
6/2 – Fort Lauderdale, FL – Gingers
*= with Symbiote (Corpus Records)