Norwegian death metal combo Mecalimb are proud to announce that their new EP "Collector Of Souls" will be out on 14/02/2020 via Wormholedeath.
Band statement:
Finally, Mecalimb is releasing their brand new EP "Collector Of Souls". And again, via WormholeDeath, which was an easy choice for us. We need great people with experience, knowledge and good communication to fix every small details for us, so we can reach out to both new and old fans throughout the big wide world.
And now, to the Ep. Yes. We know people have been expecting a full-length CD, and you know what? You`re in for a treat. We are, while you are listening to our new songs, already working on the new full-length CD, that will be released this fall. Yes. Indeed, a double treat for you people. The EP contains 4 songs :  a mix between old Mecalimb and the new modern style. But as always. It's a red thread trough all our songs, and you will always be able to hear its us. There may be some small changes in style. We prefer to call it a spiced-up, and natural development. We do what we do because we love it. And we have great fun with it. But the roots is strong, so fear not. We will never be a tech death metal band…We are damn proud of our new songs as many of you that were at our European Tour with Six Feet Under said. This are killer tracks. We agree… Lets hope you agree too. Now kick back, chill, blast some Mecalimb on your speakers so loud that even your neighbors will start to like us! Thanks for the support everyone! Mecalimb
1. Visions Of Blood
2. Solace For The Weak
3. Collector Of Souls
4. Total War
"Collector Of Souls" Lyric Video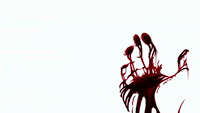 Mecalimb is a metal band from Norway with roots in thrash, death, groove and heavy metal.
The band has existed since December 2005, but the lineup has changed a lot over the years (each cd release until now has been with a new vocalist and lead guitarist). As of 2016, the only original member of the band is the guitarist Ole Olsen, who also has been the main songwriter through the band's existence. The other members are: Robert Arntsen (vocals, 2015-), Marius Vedal (drums, 2007-), Tom Angel (guitar 2013-) and Dag Kopperud (bass and backup vocals, 2006-). The band has released three albums, the first one, "Mechanical Recipe" was released in 2009, under Helping Hand Records. The second studio album was released in 2011, "Bound To Fall". This was released under Rising Records (London). In August 2014 the band released the "Chaos EP", and the following year started recording the third full-length album, "XIII", which came out December 2015, at Mecalimb's 10th year anniversary. In 2017, Mecalimb signed with Wormholedeath for the re-release of the album "XIII" and the upcoming fourth album.