MARSHALL AMPLIFICATION PUT THEIR SUPPORT BEHIND THE MUSIC VENUE TRUST AND #SAVEOURVENUES CAMPAIGN
'I'VE GOT THE MUSIC IN ME' T-SHIRT LAUNCHED TO RAISE FUNDS FOR GRASSROOTS MUSIC VENUES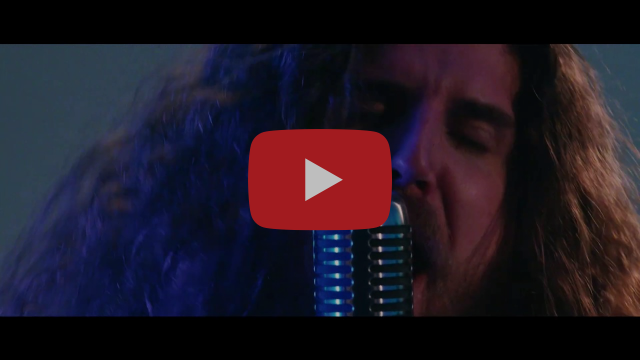 In partnership with the Music Venue Trust, Marshall Amplification have launched a special t-shirt as part of their support of the #saveourvenues campaign.
All proceeds from the t-shirt will help fund grassroots music venues through the continued economic threats and challenges they face. Taken from UK rockers Bad Touch's latest single, a rock and roll cover of Kiki Dee's 1974 hit I've Got The Music In Me, the t-shirt and Marshall encourage everyone in the music industry and their fans to stand up and support their local venues whilst declaring "I've Got The Music In Me". The single is taken from Bad Touch's new album Kiss the Sky out June 19th. Commenting on the partnership,  Mark Davyd "Music Venue Trust is delighted that a business so renowned for their connection to live music has stepped forward to help raise money for grassroots music venues. It may still be some time before you can visit a venue but you can help #saveourvenues by buying and wearing Marshall's campaign T-shirt."
Jonathan Ellery, Managing Director of Marshall Amplification said "Everything we do at Marshall Amplification and Marshall Records encompasses live music and we admire what Music Venue Trust are doing with their #saveourvenues campaign. We are excited to be partnering with them to raise funds and help grassroots venues to be able to continue to push the success of live music."
Marshall Amplification, based in Buckinghamshire, have close personal connections not only to their local venues The Craufurd Arms and MK11, but to venues all across the UK that see their amplifiers on stage every week. Marshall was founded with the ethos to help artists make themselves heard on the very stages that are now at threat of closure.
Launched on April 27th, the #saveourvenues campaign has already amassed over £2,000,000 donations with support from likes of Amazon Music, SJM and a number of high-profile artists and music fans throughout the UK. Artists and Venues are being provided with tools and guidance to get involved with #saveourvenues to help raise funds and awareness with the target of helping venues during times like these. Music fans are also encouraged to show their support by engaging with the #saveourvenues shows and donating to their local venue's crowd funding pages. Fans can also choose to donate directly to the main #saveourvenues fund via the campaign website.
More information on #saveourvenues and instructions on how to get involved can be found at: www.saveourvenues.co.uk
More information on the Music Venue Trust can be found at: www.musicvenuetrust.com
More information on Marshall Amplification can be found at: www.marshall.com
Music Venue Trust is a registered charity, created in January 2014 to protect, secure and improve the UK live music network by securing the long-term future of iconic grassroots music venues such as Hull Adelphi, Exeter Cavern, Southampton Joiners, The 100 Club, Band on the Wall, Tunbridge Wells Forum etc. These venues have played a crucial role in the development of British music over the last 40 years, nurturing local talent, providing a platform for artists to build their careers and develop their music and their performance skills.
The MVT work to gain recognition of the essential role these venues fulfil, not only for artist development but also for the cultural and music industries, the economy and local communities. The MVT aim to preserve and improve venues, making them more efficient and improving the experience for performers and audiences. Long-term we plan to acquire the freeholds of as many of these vital venues as possible.
Music Venue Trust is a Charity registered with the Charity Commission of England and Wales, registration no: 1159846.
Marshall Amplification are an iconic, family-owned, British company based in Bletchley, Buckinghamshire that primarily designs and manufactures instrument amplifiers. Founded by Jim Marshall in 1962, Marshall have been at the forefront of technology, culture and innovation for over 50 years and our amplifiers have been seen everywhere from your local community music venue to the largest stages in the world being played by some of the biggest icons in music history.
The Marshall Amplification family is also home to Natal Drums, Eden Bass Amplification, Marshall Headphones and Marshall Records.