MANDY ROWDEN
–AUSTIN, TX-BASED AMERICANA ARTIST–
TEAMS UP WITH AMERICAN SONGWRITER
FOR AN EARLY LISTEN OF HER FORTHCOMING ALBUM
PARACHUTE
ALBUM OUT TOMORROW, MARCH 19 
VIA HOWLIN' DOG RECORDS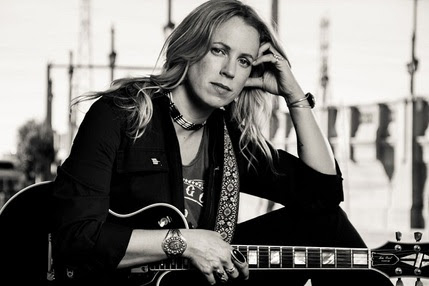 Above: Mandy Rowden
NASHVILLE, TN (March 18, 2021) 
– Austin, TX-based Americana artist 
Mandy Rowden
 has teamed up with 
American Songwriter
 to exclusively premiere her fourth full-length studio album, 
Parachute
, along with a track-by-track breakdown of the songs.
Out everywhere tomorrow via Howlin' Dog Records, the 10-song Parachute rides a spirited line between Americana instrumentation and '70s-inspired storytelling, wrapped in an authentic modern Texas delivery.
American Songwriter's
 Lisa Konicki shared, "…Mandy Rowden is channeling her Texas roots…the new 10-track LP looks deep into the meaning of life…"
Rowden's sound is equal parts bourbon and honey, with the search for meaning finding its way into each song, seeking answers while reveling in the wonder of it all. With all her projects, there is a common thread that is ever-present: a collection of warm, engaging songs about life and vulnerable lyrics that roll out a welcome mat of raw emotional accessibility and revealing a world textured by hurt and hope alike.
Brought up in East Texas, Rowden has been a practicing musician since the tender age of six. That's when she began learning classical piano and violin, laying the foundation for an eventual career in music. It wasn't until the Americana sound found its way into her soul that she embraced her true path: that of a real-deal, down-in-the-dirt singer, songwriter and multi-instrumentalist who's weathered some storms and emerged with tales to tell.
In fact, living up to being a multi-instrumentalist, Rowden took on the bulk of Parachute's instrumentation. "Like most worthwhile things, it was both rewarding and challenging!" Mandy adds that her producer on the album, Matt Smith, held her to some very high standards. "That initially made me nervous," admits Rowden, "but I was pleasantly surprised every time. It's my feeling that we can accomplish pretty much anything with an open mind and the right kind of support and this album is the perfect example."
Parachute Track Listing: 
"Parachute"
"Ghosts On The Arkansas"
"Get Outta The City"
"Sing Hallelujah"
"Peace Where I Used To Have None"
"Dance All Night"
"What Remains"
"She Only Loves Me When She's Lonely"
"Christmas With You"
"After The Gold Rush"
Above: Album art for 'Parachute'
In addition to making music of her own, Rowden is dedicated to helping others discover the joy of songwriting, vocal performance and instrument study. That's why she founded 
Girl Guitar
: a comprehensive rock school for women, bringing music enthusiasts of every skill level into six-week workshops with a rollicking showcase at the end. The Austin-based program introduces beginners to the basics of their chosen craft and encourages intermediate and advanced musicians to further hone their skills, all while surrounded by a supportive female community.
Now in its 14th year, Girl Guitar "has surpassed my wildest dreams," says Rowden, with around 25 classes per week and quite a few repeat students. "Some of the women involved have been in the program since the beginning and are still going strong. We've had holidays together, been through babies being born, divorces, road trips, benders, you name it. It's really beautiful."