LOVEBREAKERS
 announce new album
PRIMARY COLOURS
, set for release on June 25thFollowing it's world premier with Brooklyn Vegan, watch video for current single 'Laura' –
HERE
LAURA ARTWORK
LOVEBREAKERS announce a change of release date for their highly anticipated debut album 'Primary Colours', which will now be out on the 25th June via Wiretap Records. The band recently released their single 'Laura' which had a video premier on Brooklyn Vegan (US), watch the video below:
From bass player Christian O'Reilly on 'Laura' – "We first started working on this song back in 2017 & it started with the main riff that you hear throughout the song. Whenever we'd play it, we'd always refer to it as 'The stranger things song' as i could imagine it being in the soundtrack to the Netflix show, Stranger Things. The feel of it, even from it's earliest carnation was very 80's & i always had this image in my head that one day we'd have a video for the song & it would have blue, pink & purple lighting with a slight grit to it, the same sort of look that old 70's & 80's movies and tv shows have. Morgan who directed the video really helped bring that vision to life, he's one of my oldest friends & super talented & we've worked with him before. We all trust him & he shared the vision too. The video feels timeless, like the song."
Being a band and trying to release new music and get that music to fans during this pandemic has been a struggle for almost every band on the planet, and LOVEBREAKERS are no exception. They are currently booked and announced in to support the mighty Social Distortion on their UK and EU tour this summer (after being hand picked by Social D front man, Mike Ness) but have many of their other plans (including slots at this years SXSW Festival, a US tour currently pending for post summer, US festivals at the end of 2020) either cancelled or simply put on hold.
From vocalist and guitarist Jack Perry – "It's been a setback for sure. We had a few tours booked in alongside some festival shows which we were really looking forward to. It is kind of put the band on hold in terms of reaching a wider audience through live shows. But on the flip side, we have tried to stay productive in other ways. We have focussed a lot on writing another record and have experimented with the recording process and the idea of producing ourselves. It's opened up the band a little more and has given us a clearer idea of how we want to sound moving forward. Without the pressures of being in a recording studio, we have had the time to sit back and experiment which has been really healthy for us. We're more understanding and have a clearer vision of what our band is."
Despite this, LOVEBREAKERS have made a debut album to stand the test of time. Sonically, like a blur of The Ramones style energy and melody with a dark, gritty story teller nature akin to Elvis Costello or The Clash. 'Primary Colours' is just that, a wash with brightness and contrast, the songs vibrant nature jumps from the track and into the listeners ears, heart and mind. The confidence and songwriting ability is that of a band so much older and with a lot 'more' under its belt.
More from Jack – "I think the record defines the word "hope". It's a social commentary of things which I have seen or situations I have been involved in, some positive and some pretty negative. The record celebrates a lot of different, yet relatable experiences which I have gone through from my late teens up until now. There are stories about going out with your friends, becoming a recluse, falling in love and starting a family. I think the fundamental message in all of these songs is that there is always a sign of hope. You always go through the bad things to get to the good. Although the lyrics are pretty straight forward, there is also a sense of sarcasm, which adds a little bit of my own personality into the story telling. The title track "Primary Colours" is an aspiration of wanting to be "better". There's always some element of our lives which we want to cure and this story narrates that. The song doesn't pigeon hole exactly what this could be so that the listener can interpret their own ideas."
Originally from Birmingham, LOVEBREAKERS formed in 2017, four friends uniting, Jack, Christian, Chino & Marcus.  After self releasing their first EP 'Social Hell' through their own Sabbath City Records & gigging it extensively through 2018 with a number of sold out hometown shows, the band began writing new material with the view to recording an album.
Fast forward to March 2019 & the band fly out to Los Angeles to record their debut full length record at Hurley Studios, in Costa Mesa, California with Davey Warsop (Green Day,
Foo Fighters) as Producer / Engineer.
"Recording a debut record in LA was a "bucket list" moment for all of us. As soon as the opportunity arose we jumped at the chance. We started tracking the record from the moment we landed and it was finished in about 3 weeks. Everything about those 3 weeks were so positive and we think this reflects in the record. We rented a beach house in Balboa (Newport Beach) which was about a 10 minute journey to Hurley Studios. Each morning we would walk down the beachfront and have breakfast at "Balboa Lily's". It was the perfect way to start a full day of recording. We got pretty close with the amazing guys who work there and to this day we still remain in touch. I just think with the sun shining, the LA palm trees, the smell of the sand and sea, put us all in a really good mind set to create a really upbeat, positive record. Our producer Davey Warsop is an absolute dream to work with. Before we set out to LA he set us some goals to work towards which helped us gather a lot of material to work from. We were so glad we did that because we had plenty of creative options and nothing felt limited. Recording with Davey was so much fun. He's a very talented producer and also a great human being. Having someone enthusiastically positive and someone who believes in your music, added to this "positive stirring pot" which we were creating around us. He understood our vision straight away and channelled the direction for this record. We were all fans of his music as much as he was a fan of ours, so it fitted perfectly."
The release of their record 'Primary Colours' on June 25th will coincide with the band opening up for punk rock icons, Social Distortion across their EU / UK tour, and they have already found another likeminded fan in Billie Joe of Green Day, who included previous singles on his Oakland Coffee playlist on Spotify.
ALL confirmed and announced tour dates supporting Social Distortion:
Tour dates (2021):
1/6 – Zurich, Switzerland
2/6 – San Giovanni, Italy
4/6 – Nickelsdorf, Austria
5/6 – Munich, Germany
8/6 – Helsinki, Finland
9/6 – Helsinki, Finland
14/6 – Oslo, Norway
15/6 – Copenhagen, Denmark
21/6 – Amsterdam, Holland
23/6 – Bielefeld, Germany
24/6 – Hanover, Germany
26/6 – Leipzig, Germany
27/6 – Berlin, Germany
29/6 – Luxembourg City, Luxembourg
5/7 – Hamburg, Germany
6/7 – Hamburg, Germany
7/7 – Hamburg, Germany
14/7 – Manchester, England
16/7 – London, England
LOVEBREAKERS are:
Jack Perry – guitar vocals
Christian O'Reilly – bass vocals
Chino Robinson – lead guitar vocals
Nathan Smith – drums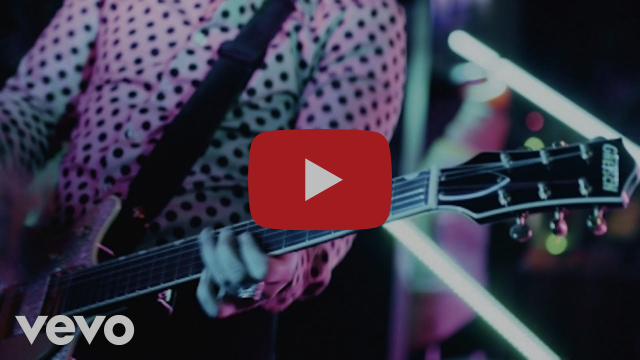 LOVEBREAKERS 'LAURA' (Official Music Video)
PRIMARY COLOURS ARTWORK