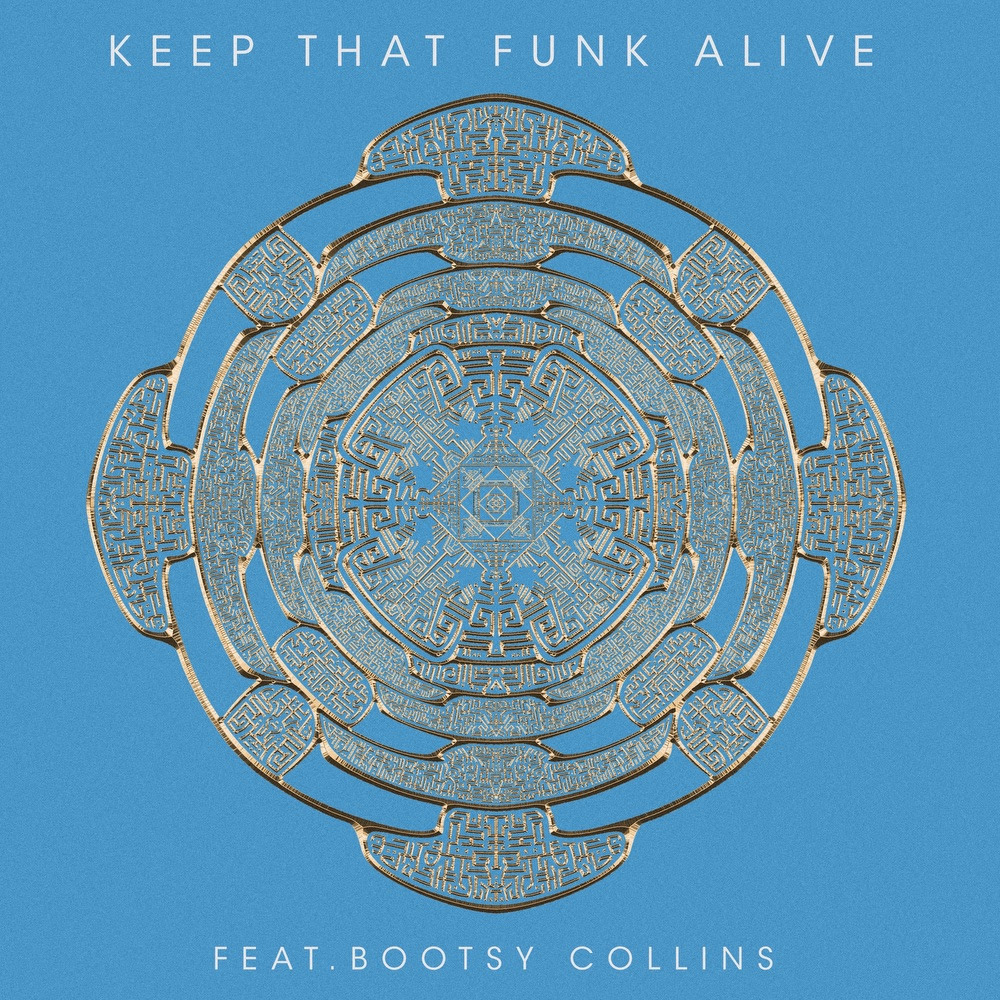 LETTUCE
KEEP THAT FUNK ALIVE
feat BOOTSY COLLINS
new single
out 20.05.22
lyric video
youtu.be/He2SQu0pNYQ
digital services
orcd.co/lettucektfa
included on
UNIFY
new album
out 03.06.22
(Round Hill Records)
pre-order/save
orcd.co/lettuceunify
LIVE IN LONDON
20.09.22
SCALA
In this day and age, a singular, definitive stamp of approval is a hard thing to come by. Unless, of course, you're the modern funk band Lettuce and the Bootsy Collins steps into the studio to put his timeless spin on your new record….which is exactly what happened when the band were recording the song 'Keep That Funk Alive' while making their new album. Within its first few seconds, fans are met with one of the dirtiest envelope-filtered bass runs since 'Mothership Connection', a glowing sign that this group is more than capable in its role of funk preservation.
Not so much a passing of the torch as it is a welcoming with open arms, Bootsy and the Boston-based sextet of Lettuce all join hands in honour of, you guessed it, keeping the Funk alive; an idea which drummer Adam Deitch gleaned from a pre-vax Covid-era Instagram post of Bootsy's before the two had even met. "Linking up with Bootsy, one of the inventors of funk, still feels like a dream," states Deitch. "Bootsy wants to keep funk alive and we wholeheartedly agree with that statement. This is one of our greatest accomplishments as a band! Major props to BOOTZILLA for believing in us!"
Sax player Ryan Zoidis concurs, adding that "KTFA is a dream come true and a collaboration we have imagined since we were teenage funksters. It came together beautifully with Bootsy's far-out and groovy vocals and multiple space-bass layers."
A timeless anthem by what is surely the funkiest band around, 'Keep That Funk Alive' is the third single to be taken from 'Unify', the new album by Lettuce. Their eighth studio record in total, it is the third in a row to be made at Colorado Sound Studios in Denver and completes a loose trilogy that began with 2019's GRAMMY-nominated 'Elevate', and continued with 2020's 'Resonate'.
Fans can still expect plenty of the ultra-funky, largely instrumental tracks that Lettuce have always been known for, but in the tightest form they have ever taken. An introductory single from the album entitled 'Gravy Train' was released in March that highlighted a tightly evolved rhythm section, pin-point accurate horns and guitar-bass interplay not executed this well since The Meters did it down in New Orleans all those years ago. Its follow-up, 'Everything's Gonna Be Alright' featured a whirlwind of electric piano and unison horn lines and was band keyboardist Nigel Hall's reinterpretation of a classic late '70s Clark Sisters tune.
Approaching thirty years since its humble Boston beginnings, the relentlessly soulful funk outfit has essentially lived on the road, embodying, night after night, the sly wink of its moniker: Let us play!
MORE ABOUT UNIFY
"Dealing with the pandemic, being in separate places, trying to survive without our best friends, without touring, not to mention the political divide in this country….we really needed to unify," says drummer Adam Deitch by way of explaining the album title, while Zoidis recalls that "the album somehow came together at a time when we were away from each other longer than we had been in years." Although the group members were able to write in their respective home studios, they had not actually been in the same room or on stage together since a European tour in the early spring of 2020 was cut short by lockdown.
The very first track on 'Unify' captures the raw energy of the eventual Lettuce studio reunion in Denver, but is not where the story of 'Unify' begins. Its roots actually date back to 2018 when they assembled to begin work on 'Elevate'. Armed with dozens of songs, they tracked enough material for that record, its successor 'Resonate' and more (including the vinyl-only live in the studio improv 'Vibe'). With some stellar pre-existing tracks held over from those records and restrictions finally eased, the group was primed and decamped to Colorado Sound where they reunited with engineer Jesse O'Brien and self-produced the new record. Not having the opportunity of extensively road-testing the material and fleshing it out on tour prior to recording it, this time around the feeling was that they actually 'discovered' the music as much as made it, essentially debuting it live in the studio.
A totally collaborative effort, 'Unify' is full of exciting cuts with brilliant lyrics and arrangements by vocalist/keyboardist Nigel Hall and fiery horn parts from trumpeter Eric 'Benny' Bloom, while bassist Erick 'Jesus' Coomes observes that "we're just getting tighter and tighter. These have been the first records made with the six of us as a team, and it's the best the band has ever been: live and in the studio; the funkiest and the most fun."
There is also the tantalising prospect of hearing it all unveiled on an extensive tour, which commenced in late March for a mammoth trek around the US and eventually crosses the pond for a show at London Scala on 20th September that kicks off a set of European dates. "It's exciting," adds Smirnoff. "Our audiences are going to hear how we end up interpreting these songs for the first time, in the live form, and then for the 300th time; they'll get to hear right along with us how the songs will morph and evolve."
'Unify' is an expression that is pure Lettuce. It will teleport you to a funky galaxy far, far away, where all life co-exists as one in peace, love, harmony…and music!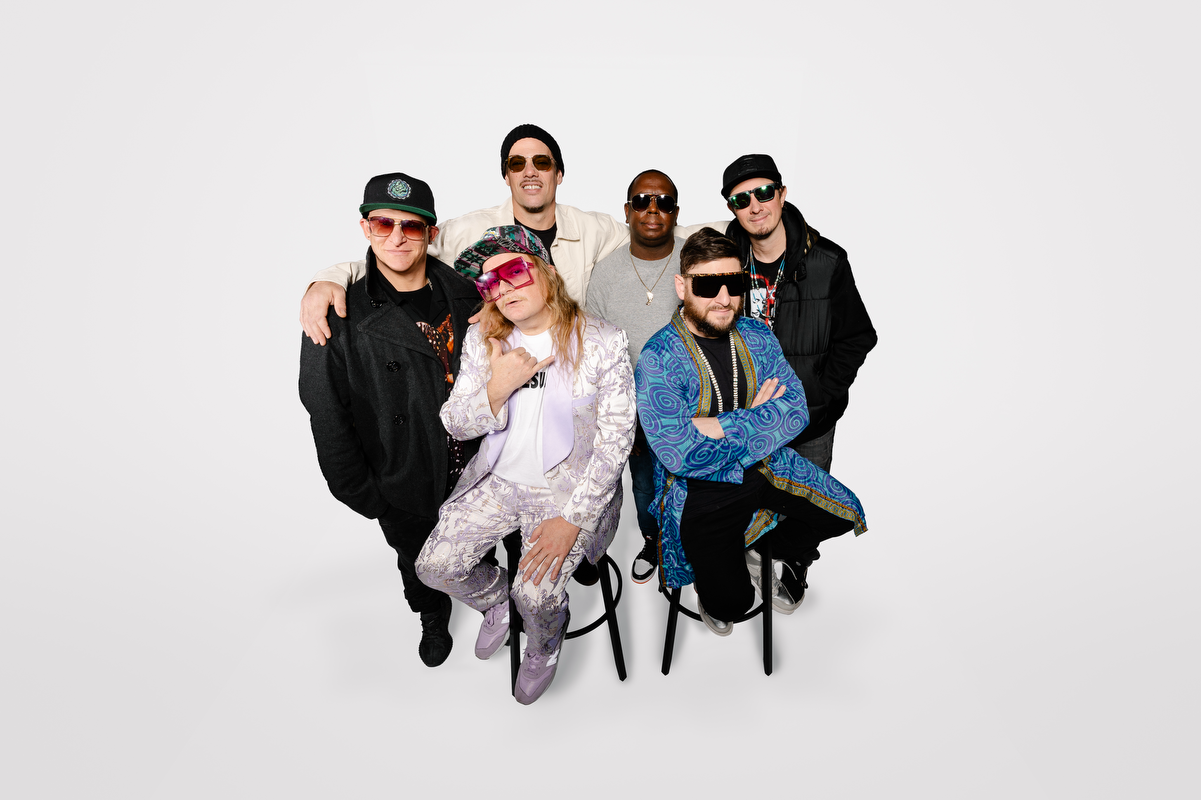 LETTUCE
Adam Deitch – drums
Ryan Zoidis – saxophone
Adam 'Shmeeans' Smirnoff – guitar
Erick 'Jesus' Coomes – bass
Nigel Hall – keyboards, vocals
Eric 'Benny' Bloom – trumpet