L.A. GUNS
BLACK DIAMONDS
new album
LP  |  CD  |  digital
out 14.04.23
(Frontiers)
pre-order/save
(LP format out 04.08.23)
includes the single
YOU BETRAY
lyric video
L.A. Guns will release a new studio album entitled 'Black Diamonds' on 14th April via Frontiers. Produced by founding member and guitarist Tracii Guns, 'Black Diamonds' is another tour-de-force by the long-running hard rockers that is guaranteed to please their legion of followers. The song 'You Betray' is available from today as the first single from the record.
Written and recorded during 2022, 'Black Diamonds' sees Guns, vocalist Phil Lewis and co. continuing on the same inspiring and successful musical journey that has already reaped the recent albums 'The Missing Peace' (2017), 'The Devil You Know' (2019) and 'Checkered Past' (2021). While not shying away from flexing their hard rock muscles, the Gunners have also incorporated introspective acoustic songs reflective of their '70s classic rock influences on what is a highly varied set.
From their self-titled 1988 debut right up to the aforementioned and widely praised comeback records, Guns and Lewis have always delivered solid rock 'n' roll to their fans. Ever since reuniting as L.A. Guns in 2017, a rekindling of creative energy has continued unabated, with 'Black Diamonds' showing no sign of this renaissance slowing any time soon.
Unlike many of their peers, L.A. Guns were never pretty poster boys, but more the sort of outfit you would be terrified to bump into in a dark alley. However, despite having the songs to back up that streetwise image, they have also written numerous moving, powerful numbers such as 'The Ballad Of Jayne', proving that there have always been serious songwriting chops on display.
From their powerful early years to the prolific activity since Guns and Lewis reunited, the history of L.A, Guns has been well documented, but suffice to say that the duo have been the driving force behind their classic songs. As excited and inspired today as when they started out, but with years of experience and wisdom behind them (not to mention a renewed, stronger creative and personal relationship), they have just hit a new peak.
BLACK DIAMONDS
TRACKLISTING
1  You Betray
2  Wrong About You
3  Diamonds
4  Babylon
5  Shame
6  Shattered Glass
7  Gonna Lose
8  Got It Wrong
9  Lowlife
10  Crying
11  Like A Drug
Produced by Tracii Guns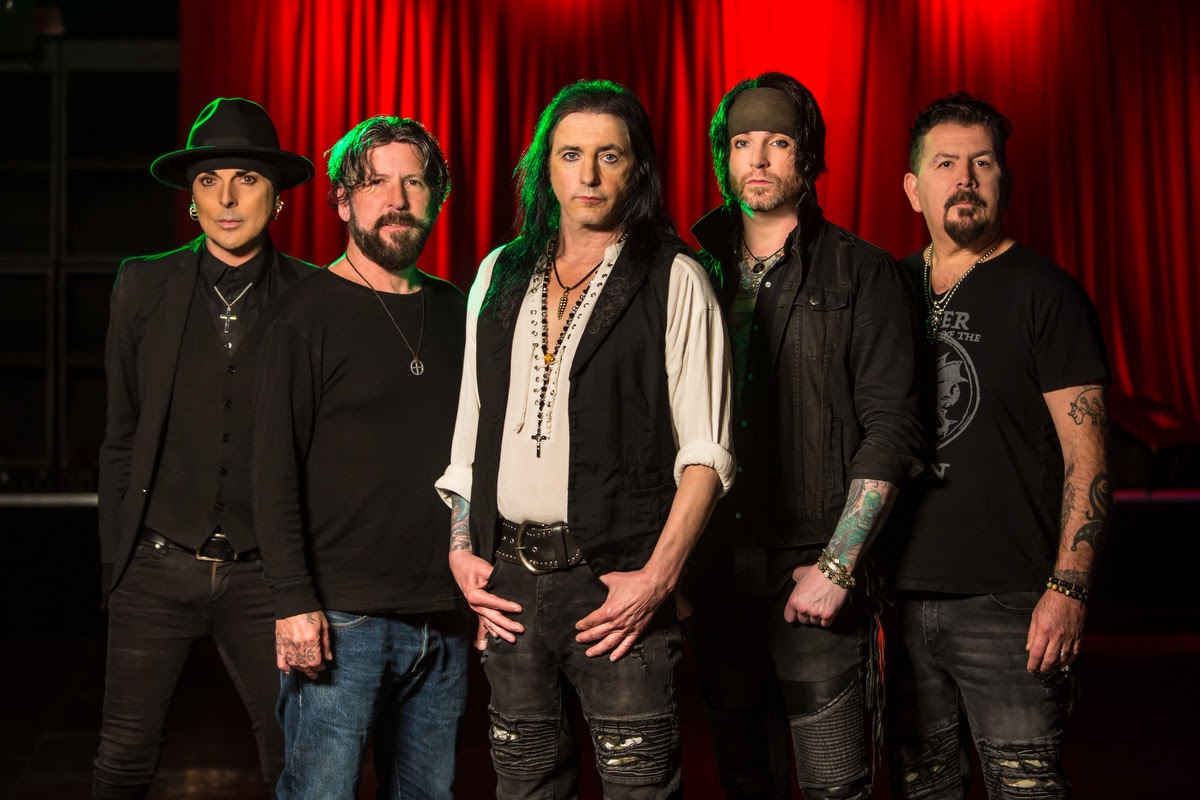 L.A. GUNS | 2023 photo by Enzo Mazzeo
L.A. GUNS
Phil Lewis – vocals
Tracii Guns – electric & acoustic guitars, Mellotron
Ace Von Johnson – electric guitars
Johnny Martin – bass, electric guitars
Shawn Duncan – drums (live)
Adam Hamilton – drums (studio), string arrangements
official website  |  Facebook  |  Twitter  |  Instagram
ABOUT FRONTIERS MUSIC SRL
Originally founded in Naples, Italy in 1996 by Serafino Perugino and his father Fernando as a distribution company, Frontiers has developed into one of the premiere independent rock labels in the world. Synonymous with quality music across a broad spectrum of rock and metal genres, the company works with multiple genre heavyweights and fan favourites. However, in addition to providing an outlet for classic and established acts, it has also become home to a wealth of young, up and coming talent whose musical prowess, when combined with the label's savvy and forward thinking A&R and marketing approach, will be developed into the future of rock and metal. With a deep commitment to and passion for THE MUSIC and the artists who create it, plus massive global distribution, sales, marketing and promotion channels, Frontiers is the leading home for both established and emerging rock and metal artists.
Head Office: Naples, IT | U.S. Office: Nashville, TN
Subscribe to be alerted when new videos are added:
radi.al/SubscribeFrontiers
Follow the 'Newest From Frontiers' playlist on Spotify:
spoti.fi/1rQz5Zm