L.A. GUNS
feat. PHIL LEWIS & TRACII GUNS
ANOTHER XMAS IN HELL
new digital EP
out 06.12.19 
[Frontiers]
includes covers of songs by
The Damned / Ramones / Slade / BIlly Squier
special guest appearance by William Shatner
Just in time for the holiday season and, more importantly, Christmas carolling season, L.A. Guns
have released a brand new EP, 'Another Xmas In Hell'. Featuring covers of holiday classics by
The Damned, Ramones, Slade and Billy Squier, these tracks will surely liven up your holiday
festivities and provide a suitable soundtrack to guzzling down your spiked eggnog.
The EP also features a special guest appearance from the one and only William Shatner.
Yes, THAT William Shatner.
Stream or download 'Another Xmas In Hell' on your preferred digital service:
ANOTHER XMAS IN HELL
TRACKLISTING
1. The Bills/Christmas Is The Time To Say I Love You feat. William Shatner (Billy Squier cover)
2. Merry Xmas Everybody (Slade cover)
3. Dreidel
4. There Ain't No Sanity Clause (The Damned cover)
5. Merry Christmas (I Don't Want To Fight Tonight) (Ramones cover)
In between ongoing touring activities, L.A. Guns are currently writing songs for a new studio album
tentatively due for release in late 2020 via Frontiers Records. This will be their third record since the
welcome reunion of the band's core foundation of vocalist Phil Lewis and guitarist Tracii Guns and
will follow the well received albums 'The Missing Peace' and 'The Devil You Know', plus the live
release 'Made In Milan'. More details to follow in 2020.
European tour dates, including UK shows, are scheduled for May 2020.
In the meantime, make sure to crank up 'Another Xmas In Hell' loud enough to let your neighbours
enjoy the music too and perhaps to send your in-laws running out the door….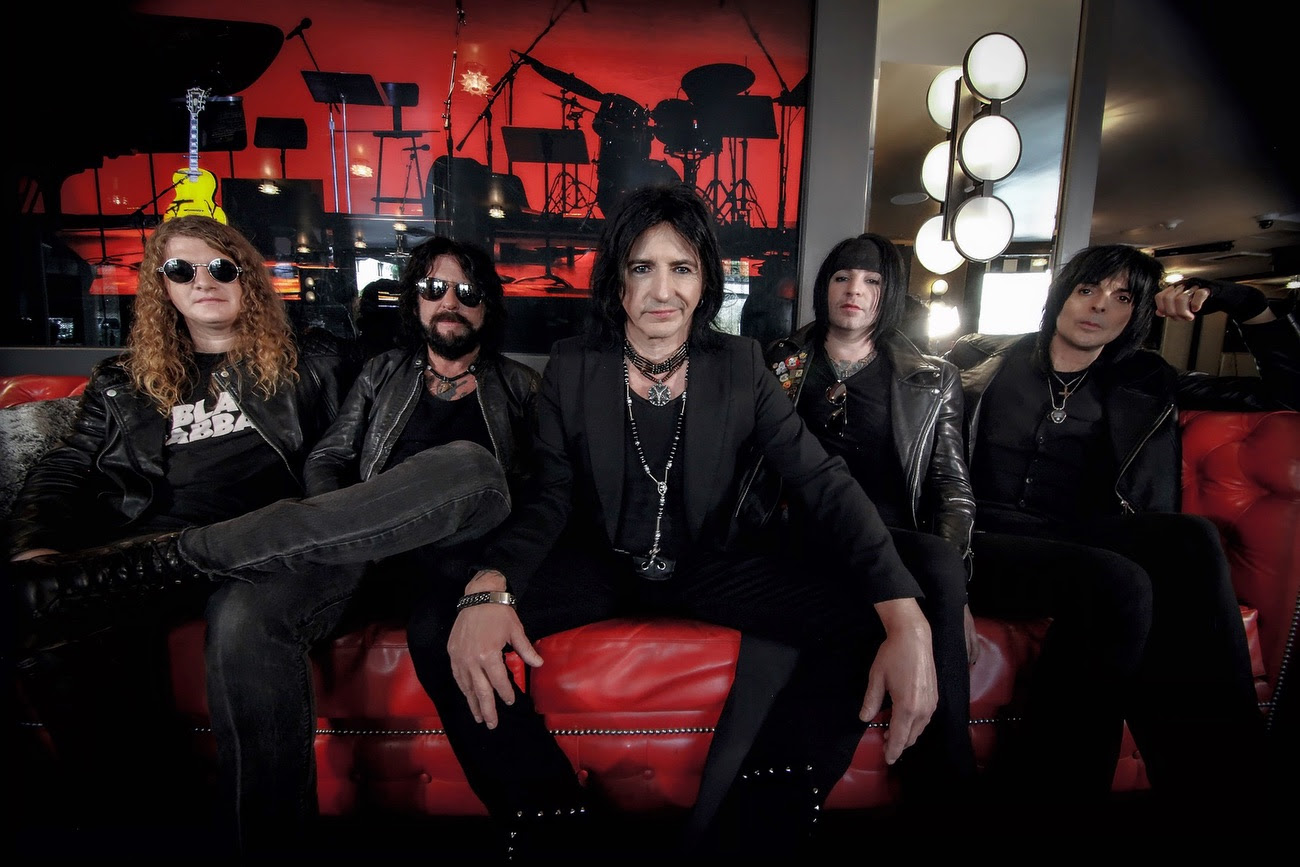 L.A. GUNS – 'The Devil You Know' 2019 photo by Jason Christopher
L.A. GUNS
Phillip Lewis – vocals
Tracii Guns – guitar
Johnny Martin – bass
Shane Fitzgibbon – drums
Ace Von Johnson – guitar
ABOUT FRONTIERS MUSIC SRL
Originally founded in Naples, Italy in 1996 by Serafino Perugino and his father Fernando as a
distribution company, Frontiers has developed into one of the premiere independent rock labels in the
world. Synonymous with quality music from across a broad spectrum of rock genres, the company has
worked with multiple genre heavyweights and fan favourites. Aside from providing a home for classic
artists from the 1970's and 80's, it boasts a wealth of young, up and coming talent that, with a savvy
and forward thinking A&R and marketing approach, will be developed into the future of rock and metal.
With a deep commitment to and passion for THE MUSIC and the artists who create it, plus massive
global distribution, sales, marketing and publicity channels, Frontiers is the premiere home for both
established and emerging rock artists.
Head Office: Naples, IT | U.S. Office: Nashville, TN
Subscribe to be alerted when new videos are added:
Follow the 'Newest From Frontiers' playlist on Spotify: