KYROS RELEASE GORGEOUS SYNTH ROCK STUDIO EPIC 'CELEXA DREAMS' VIA WHITE STAR RECORDS
Out now via White Star Records
FFO: Voyager, The 1975, The Midnight
TRACK LIST
1. In Motion
2. Rumour
3. In Vantablack
4. Ghost Kids
5. Phosphene
6. Technology Killed the Kids III
7. Sentry
8. Two Frames of Panic
9. UNO Attack
10. Her Song is Mine
WHAT THE MEDIA SAY ABOUT KYROS
"Showcasing the Kyros instrumental prowess, occasional blasts of heaviness, creativity and unpredictability, Celexa Dreams does the lot."
At The Barrier
"Kyros have taken the undeniable pop sensibility of Peter Gabriel's So, and married it with Rush's new wave turn, Native Construct's oddities and the crisp production veneer and tech metal adjacent tendencies of Vola, Voyager and Haken"
Heavy Blog Is Heavy
"The range of musical and compositional skill displayed by Kyros on this album is very impressive – Celexa Dreams has something for everyone. Kyros cannot be faulted for their breadth of vision and style"
Velvet Thunder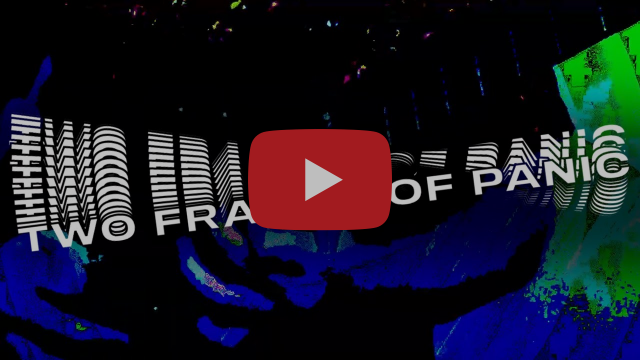 Kyros – 'Two Frames of Panic'
Following the release of three exceptional album singles, London-based synth-rock outfit KYROS are thrilled to welcome the release of their third studio album 'Celexa Dreams', out now via White Star Records.
Pushing the boundaries of songwriting and musical experimentation, Kyros (previously known as Synaesthesia) are perhaps best known for crafting fresh, new and exciting music with influences ranging from eighties pop akin to Depeche Mode and Kate Bush through to modern post-progressive and alternative rock music such as Muse and Porcupine Tree.
Having previously released two critically acclaimed studio albums – 'Synaesthesia' (2014) and 'Vox Humana' (2016) – Kyros have seen support in radio from both Team Rock and Planet Rock Radio, as well as receiving the top spot in the 'Tip for 2014' and runner up in the 'Tip for 2016' in Prog Magazine, plus a nomination for the 'Limelight' category within the Progressive Music Awards.
With 'Celexa Dreams', the band seek to further progress their sound and style towards a new and exciting direction – a notion that also extends to their visual direction, for which the band has incorporated the help of artist and creative director Taylor Torr.
"We felt compelled to try something completely left-field", comments the band. "We wanted something that none of us would have come up with ourselves and something that people in the progressive community wouldn't expect to see. There's an overwhelming sense of expectation and cliché when itcomes to visuals in this community and we wanted to reject all of it and throw all of that away."
We felt that the only way we could achieve this was to collaborate with an artist who wasn't
necessarily associated with those types of styles you'd expect to see from other acts in the
progressive community. Taylor creates really visually compelling stuff that is more in
touch with contemporary styles and modern cues. So far, every decision that she's made has
certainly been outside the box, and has given the band a fresh new artistic direction that matches what we do on our record."
Launching with the percussion-driven album opener 'In Motion', 'Celexa Dreams' collects a selection of "short stories", each underpinned with a thought-provoking lyrical concept. From a fruitless romantic obsession to a commentary on the dangers of the more toxic side of internet culture and anonymity, each slice of 'Celexa Dreams' pulls from threads of the band's collectively accumulated life experiences.
Despite being somewhat affected by the lockdown measures in response to the COVID-19 pandemic, Kyros have adapted to the new landscape of music media by embarking on 'Celexa Streams', a virtual tour with streamed performance dates set out over the coming months. This virtual tour was covered both in Prog Magazine and in print and online through local newspaper The Wokingham Paper. A graduate of the Brit School, Adam Warne has also recently revisited his roots in an interview with Brit radio.
Bright, colourful and brimming with nostalgic influence, 'Celexa Dreams' is available to stream and purchase now via this link. For more information on White Star Records, visit their website.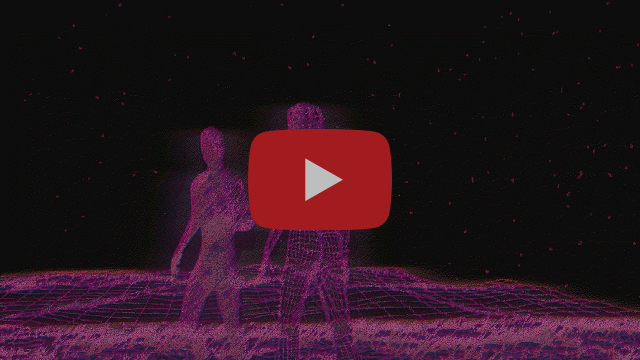 Kyros – 'Phosphene'
'CELEXA STREAMS' VIRTUAL TOUR
26th June –  Celexa Dreams, 'The Shorts'
17th July – Celexa Dreams, 'The Longs'
14th August – 'Covers Night'
18th September – 'The Human Voice' (Vox Humana, Disk 2)
KYROS IS
Adam Warne – lead vocals and keyboards
Joey Frevola – guitar
Peter Episcopo – bass guitar
Robin Johnson – drums
KYROS ONLINE
Website
Facebook
Instagram
Twitter
Youtube
Vevo
Soundcloud
Bandcamp