Kris Barras Band return to Kris' hometown for a special Xmas show. Plus Support from Firekind and Ethyrfield.
About this event
Kris-Mas is getting close now! This Saturday, join us in Torquay for our exclusive "Kris-Mas Party" show.
We'll be playing the favourites from the previous 3 albums, a few new tracks & a couple of acoustic numbers…all with a sprinkling of Xmas!
This is a one-off show, completely different from what we will be doing on our headline tour in March. Come and join us for the last show of 2021 and see the year out with a bang!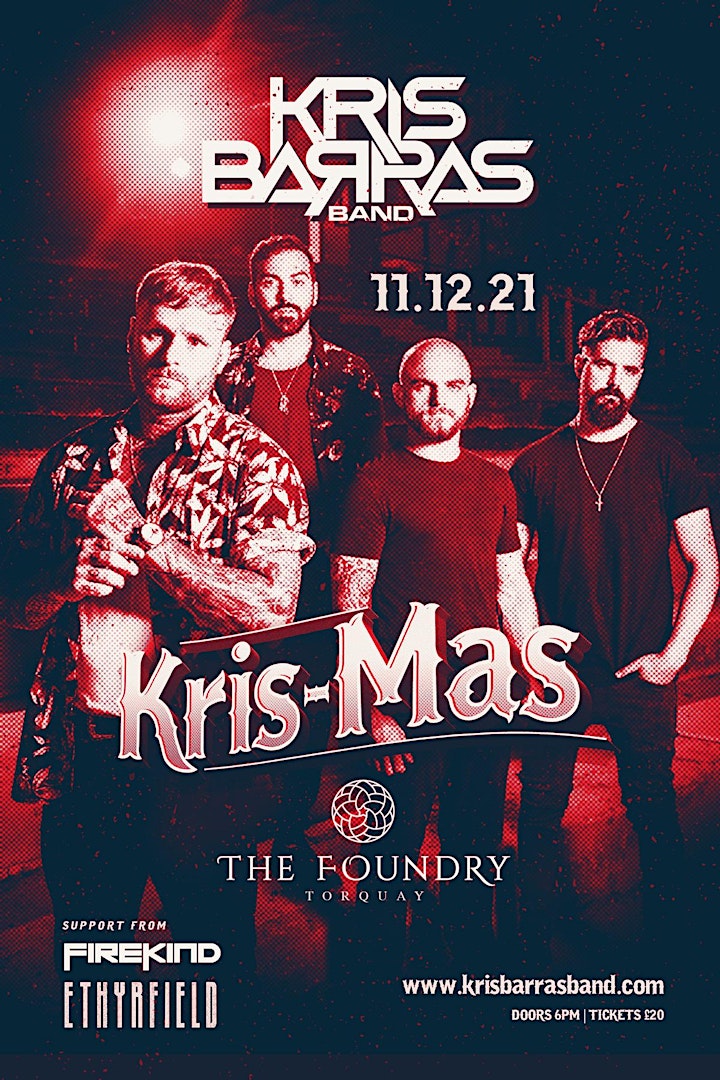 International Touring artist Kris Barras, is set to return to his hometown of Torquay, Devon for a one-off Kris-Mas special show. Hot off the heels of a performance at the Royal Albert Hall, Kris and his band will be performing a very special Xmas show at The Foundry in Torquay, Devon UK.
Ticket link: bit.ly/30a9Fgz
Doors at 6pm
Kris Barras Band
Reveal "These Voices" Lyric Video
Taken From Upcoming New Album 'Death Valley Paradise'
Released: 4th March 2022 via Mascot Records / Mascot Label Group
 + March 2022 UK Headline Tour
Tickets Here: https://www.krisbarrasband.com/tour