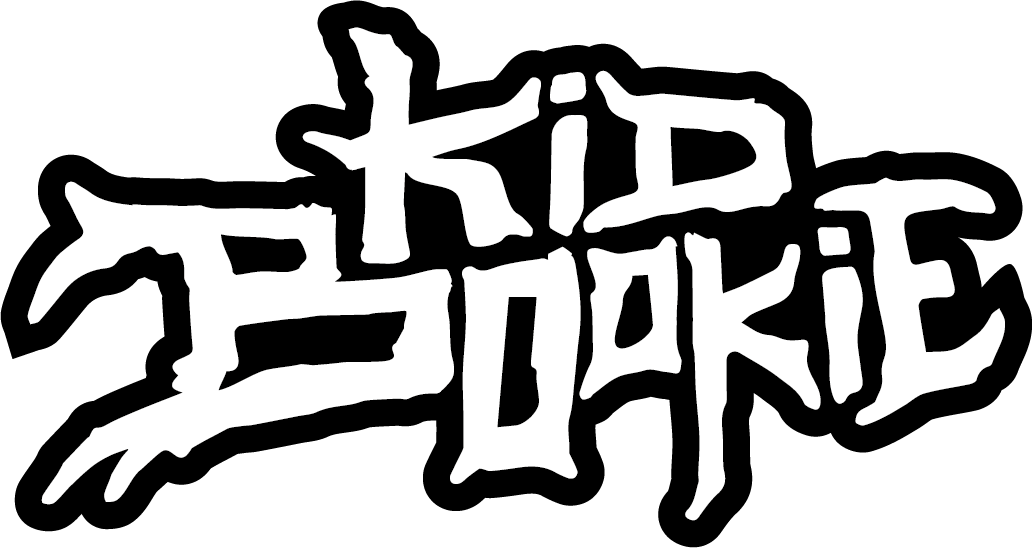 KID BOOKIE Releases Brand
New EP 'Mass Hysteria'
Today!

Listen
HERE

Photo credit: Chris Refraze
After teasing the public with two absolutely stand out singles, 'Game' (feat. Corey Taylor) and 'Let It Ring' (feat Ziey Kizzy), at last KID BOOKIE is allowing the public to hear the full, unfiltered genius of 'Mass Hysteria' as the EP is released today. Produced, mixed and mastered by Billy Martin (Good Charlotte), the EP features seven brand new tracks that are quintessentially KID BOOKIE and promise to deliver more rage-fuelled, screamo-trap-metal anthems that will have you heading straight for the pit.
KID BOOKIE had the following to say regarding the EP's release:
" 'Mass Hysteria' is a concentrated display of one facet of my musical being. A place where I could play with a few of my favourite sounds during lockdown and give it to the world"
He continues:
"I decided on seven songs, nothing too crazy, just enough to flirt with my favourite things.  Especially 'All The Same', an obnoxious cut, 'Let It Ring', a song for the completely fed up, and 'Game' a song for you to scream "go fuck yourself" to all the gatekeepers. This is a bunch of songs for my fans to fall in love with until my next album"
The EP comes after a slew of dates supporting Cassyette on her sold out 'Sad Girl Summer' tour throughout the UK that received rave reviews for his raucous and passionate live show.
"One way or another, I think that we'll be hearing a lot more from Kid Bookie" – Louder Than War
"You've got to die on that stage" and had his set not already made me a fan that comment would have." – V13
Kid Bookie – 'Mass Hysteria' EP Artwork
KID BOOKIE – 'Mass Hysteria' EP track listing:
01 – Intro
02 – Game (feat. Corey Taylor)
03 – Let It Ring (feat. Ziey Kizzy)
04 – All The Same
05 – Here We Go
06 – Mass Hysteria
07 – Say A Word
Here once again to change the 'game', KID BOOKIE brings a sharpened and further refined edge to his song writing. Whether it is the machine gun spray of his lyrics or the inescapable earworm of 'Game's chorus. With hooks bigger than Candyman and a sound just as deadly as the villain, KID BOOKIE once more elevates himself to be the leader of the pack in an alternative world that is his for the taking.
Regarding the EP KID BOOKIE had the following to say:
" 'Mass Hysteria' is a piece of my heart captured within the sonic pallet I like to paint with. Loud, concentrated but with my spin, Bookie's spin, a nod to sounds I love and will continue to keep on evolving with."
ABOUT KID BOOKIE:
Evolve or die. These are the words that KID BOOKIE embodies day in day out. Being true to himself is perhaps the constant of KID BOOKIE'S vision. Not content with being pigeonholed into the categories of 'Rock', 'Rap' or 'Metal', KID BOOKIE is a compound of all three. Negating not only genre conformity but conformity itself he fiercely blazes his own trail and picking up more than a few guests along the way. His first live performance was for BBC Radio 1 Xtra with Dot Rotten at the young age of 16 and also featured on Corey Taylor's debut solo album 'CMFT'.
Following his 2021 release 'Cheaper Than Therapy' which garnered at 'Top 10 in iTunes Rock Charts' on iTunes we enter a new chapter in KID BOOKIE's story begins today. Hold on tight.
Photo credit: Derek Bremner
KID BOOKIE ONLINE: