JONNY PIERCE OF THE DRUMS SHARES SOOTHING
"TAKE YER MEDS (A GUIDED MEDITATION)"
A HYBRID OF SONG AND IMMERSIVE MEDITATION, LISTEN HERE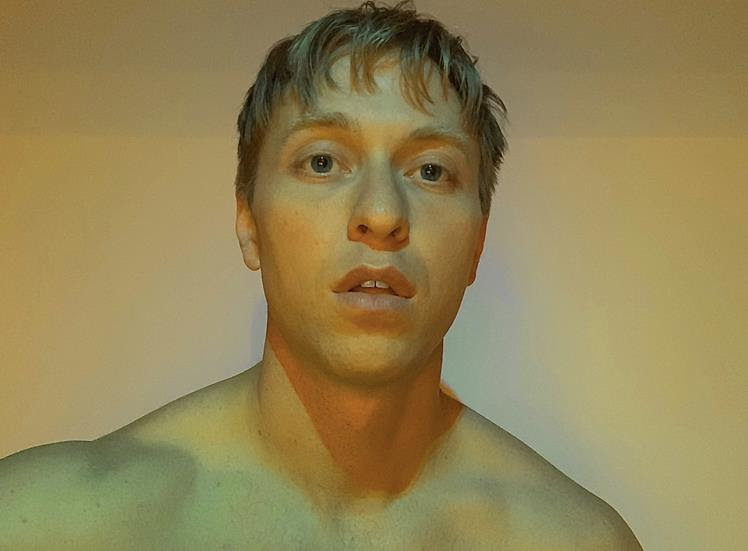 "I feel a lot of us, myself included, have seen this COVID-19 bullshit as a sort of awakening, a sacred stillness that offers an opening for deep spiritual shifts to occur," Jonny Pierce of The Drums explains. "I've been spending a lot of time examining and honoring all the things that make me human and I've been wanting to offer something helpful during this precarious time we are all in. After a lot of emotional back and forth, I decided that I would make an unconventional guided mediation with some musical accompaniment. I'm really big on traditional meditation where you can let thoughts drift in and out and be transient, but I wanted to sort of turn the whole thing inside-out (or outside-in) and do a mediation where we are actually focusing on specific themes."
Listen to the entrancing 14 minute track "Take Yer Meds (A Guided Meditation)" HERE. Tonight at 9 pm PST Pierce will discuss his inspiration behind the track before playing it in full as an interactive experience via Zoom. The Zoom link and more info can be found HERE.
"I wanted to bring the listener on a little journey – a reminder of the power they have, their connectedness to the earth, and their inherent great worth," Pierce continued. "Is it ironic that making this recording stressed me the fuck out? I felt so insecure the whole time I was recording this.  I know it's opening myself to criticism and ridicule, but I also know it's what my heart wanted to do. I hope it helps!"
In the spring of 2019 The Drums released their critically acclaimed fifth album Brutalism, the follow-up to 2017's Abysmal Thoughts, which marked the band's first release as a solo project by front man Jonny Pierce. On Brutalism, a lot is different. Declared Pierce's "most honest" record yet via Pitchfork, the album is defined by growth, transformation and questions, but it doesn't provide all the answers. It's rooted in an emotional rawness, but its layers are soft, intricate and warm, full of exquisitely crafted pop songs that blast sunlight and high energy in the face of anxiety, solitude and crippling self-doubt.
Following a painful divorce and an incredibly difficult stint living solely in Los Angeles, Pierce decided it was time to face his demons, and the making of Brutalism was a part of that process. "I used to think our songs sounded like they were held together by scotch tape," Pierce said. "These are more bulletproof."
THE DRUMS
http://thedrums.com/
Facebook | Instagram | Twitter