JOHN PAUL KEITH
WATCH 'HOW CAN YOU WALK AWAY' VIDEO HERE
NEW ALBUM 'THE RHYTHM OF THE CITY' OUT ON FEBRUARY 19 ON WILD HONEY RECORDS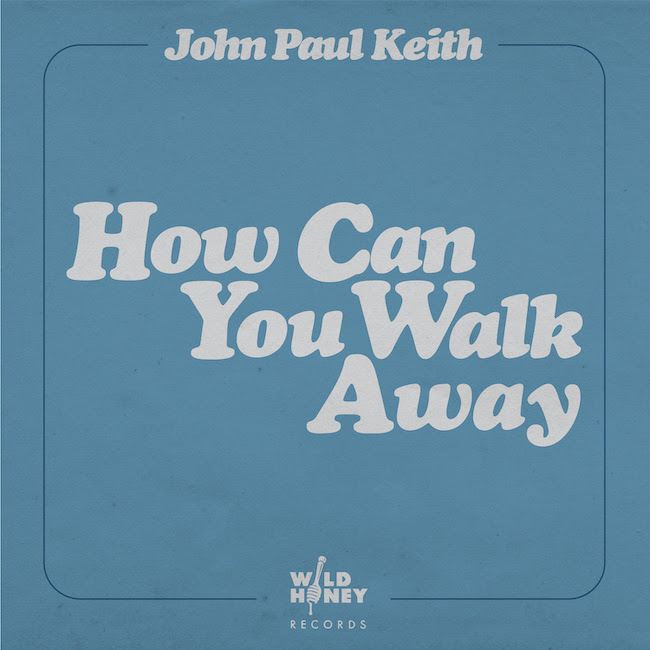 Memphis-based artist John Paul Keith has announced the release of his new record 'The Rhythm of the City', out on February 19 via Wild Honey Records.
He has recently released album opener 'How Can You Walk Away' and has now shared a video to accompany the first single:
WATCH 'HOW CAN YOU WALK AWAY VIDEO HERE
He says: "Sometimes you sit down to write a song and you don't get very far, no matter how hard you work on it. But sometimes a song just appears, almost fully-formed, and it's very exciting when that happens. 'How Can You Walk Away' felt like it wrote itself. And I knew right away I wanted to open the album with it. Sometimes you just know."
"The background vocals were performed by Tierinii and Tikyra Jackson of Grammy-nominated group Southern Avenue and arranged entirely by them. We'd never worked together before, but I was a fan – they have that blood harmony that only siblings have. They came into the studio and just nailed it. It was my first time hearing what they'd come up with, and I didn't ask them to change a thing. They were incredible to work with."
"This is my first album to feature a horn section on every track, and for this song, we chose to use only tenor and baritone saxophone, a combination that is very powerful, especially in a minor key. There's just something really sexy about that sound."
Keith's fifth solo album – and his first self-produced effort – 'The Rhythm of the City' finds him expanding his approach on a horn-heavy 10-song collection that's in thrall to the classic sounds of Bluff City soul and rock and roll.
"I was at my home in Memphis one evening and heard a car pass by blasting Al Green's 'Love and Happiness,' which was recorded just a couple miles away," says singer-songwriter John Paul Keith. "I was struck by how Howard Grimes' drumming just seems to embody something about the feel and the pace of life for me here. I thought to myself, 'Howard Grimes is the rhythm of the city.' My next thought was, 'That sounds like a title track.'"
Conjuring up his own unique musical mélange –a sweet spot where the sound of Sun blues, Stax soul, and Hi R&B all meet – it's a record steeped in the geography and culture of Memphis, which Keith has called home for the last 15 years. "The vibe came about organically from playing Beale Street and Graceland and working with horn sections more frequently the last few years," says Keith.
The Rhythm of the City was recorded to tape at Electraphonic Studios, and engineered by Keith's frequent collaborator, Scott Bomar (bandleader of the Bo-Keys, Don Bryant producer, and film composer for Dolemite Is My Name).