IN THE NURSERY : HUMBERSTONE | CD front cover
IN THE NURSERY
SUVLA BAY (THE CAVALRYMAN)
new video
youtu.be/us7D0YMwH4c
included on
HUMBERSTONE
album – out now
2×10" vinyl / CD / digital
(ITN Corporation)
buy from bandcamp
digital services
"The densely atmospheric aura of the album feels almost timeless"
VIVE LE ROCK
"Bold and beautiful, it's a family album of impressive ambition"
ELECTRONIC SOUND
"A rich, evocative and emotive body of work"
LOUDER THAN WAR
"Not only original and intimate but also fascinating"
SIDE-LINE
"An elegant and sumptuous record, touching and inspired by the noblest virtues: sincerity and authenticity"
PREMONITION
"Delivers both intensity and beauty"
I DIE : YOU DIE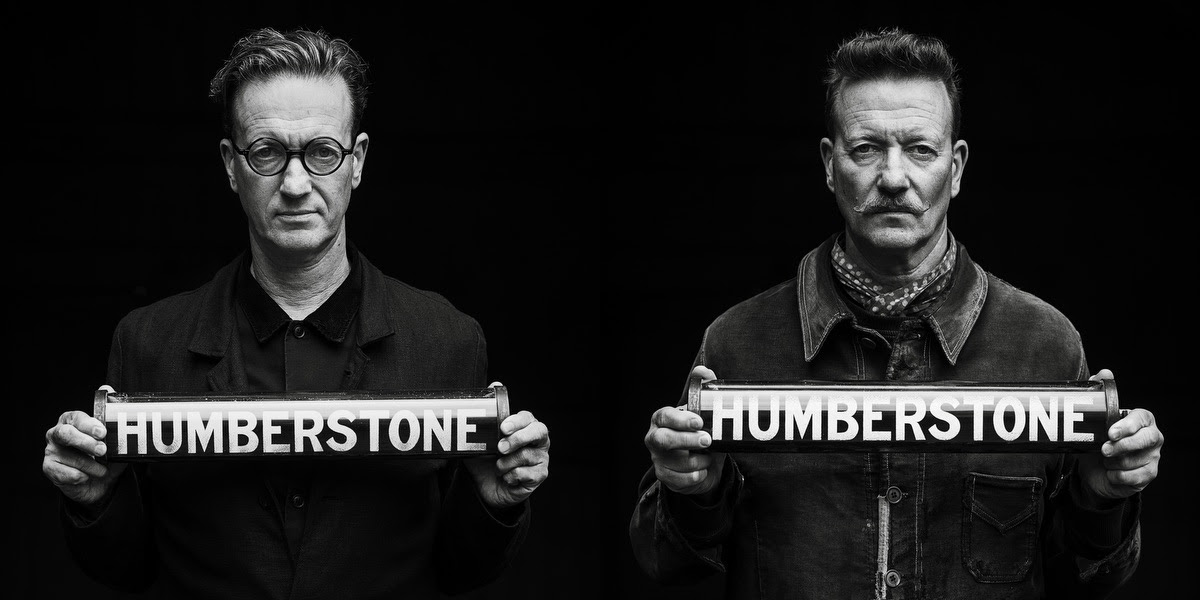 Remembrance Day sees Sheffield-based In The Nursery issue a new video for 'Suvla Bay (The Cavalryman)', a deeply moving track included on their recently released 'HUMBERSTONE' album. The album title is the surname of core group members Klive and Nigel, who are also identical twins.
The piece is based around a recording of one of their old synthesizers detuning itself and is accompanied by improvised cello and choir to haunting effect. "It was inspired by our great uncle, who served with the City of London Yeomanry as part of the Gallipoli campaign in WW1," the duo explain. "The video is centred around a letter sent to his parents detailing his harrowing experiences."
Thomas Squire survived the Gallipoli campaign but later received injuries from which he died on 30th November 1917 in Cairo, Egypt. He was 24.
Although the recording of the Korg MS20 detuning itself appears random, it actually descends in tonal increments that were then converted to MIDI in order to give a notational guide for cellist Liz Hanks. She was given suggestions to explore the Shepard tone and ascending scales, but was also allowed free reign to improvise and respond to the audio. Her cello work features drones, wolf notes, tremolo and high harmonics.

Suvla Bay (The Cavalryman) : video screenshot
Written and recorded at their own Beehive Works studio in Sheffield in 2021, a year in which the Humberstone's turned sixty, their new album sees them in reflective mood, making connections between music and memory and utilising the loss of immediate family and antecedents as a catalyst and stimulus for its material.
'HUMBERSTONE' also includes the singles 'Ektachrome (The Animator)' VIDEO and 'Émigré (The Dressmaker)' AUDIO, plus 'Cookham Stone (The Painter)' VIDEO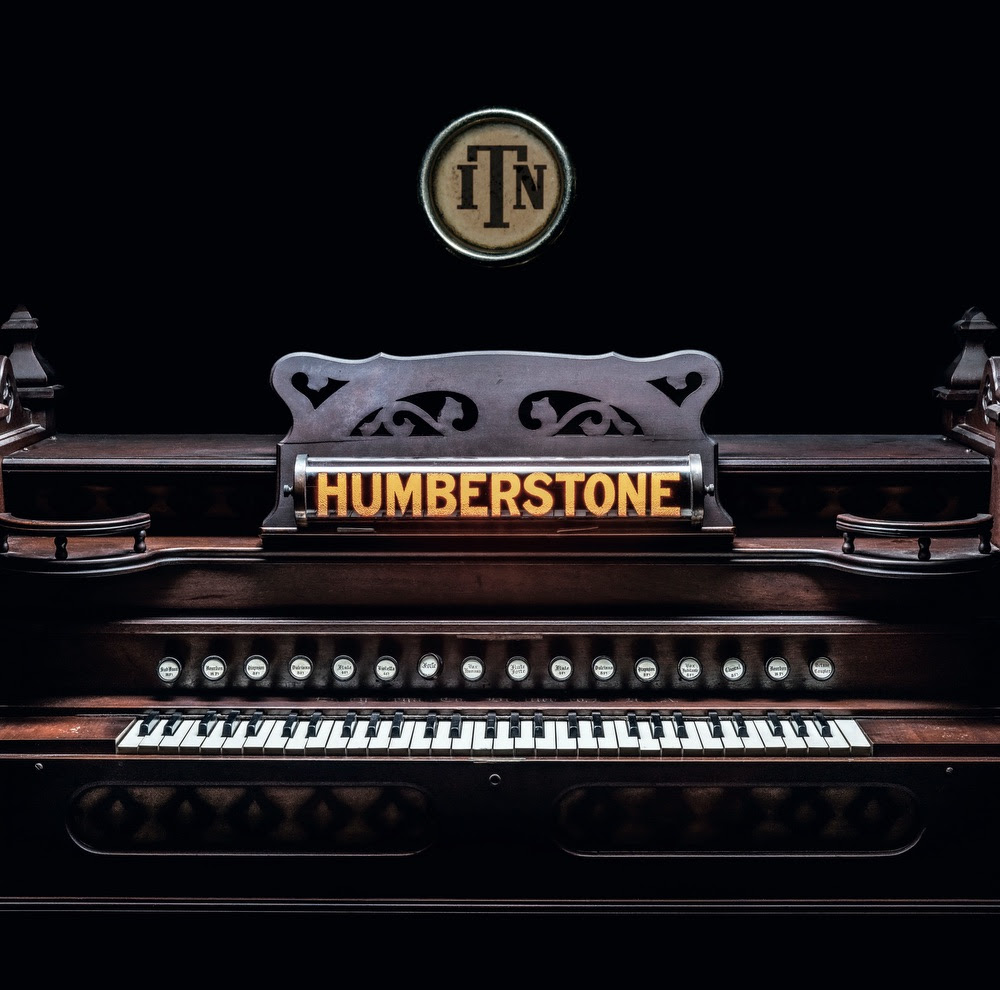 IN THE NURSERY : HUMBERSTONE | 2×10" LP front cover
IN THE NURSERY
BIOGRAPHY
In The Nursery is a Sheffield-based group centred around the nucleus of identical twin brothers Klive and Nigel Humberstone. Formed in 1981, their career has been a quest to progress and experiment while remaining true to their original vision. Their sublime, cinematic music blends electronica, classical arrangements, orchestral percussion and soundscapes that evoke a timeless quality.
ITN have released over 25 albums since 1981 that have consolidated their distinctive sound but also taken on board contemporary influences. Their music has been used on numerous film soundtracks and trailers that include Game Of Thrones, Gran Torino, Beowulf, The Aviator, Interview With A Vampire, Along Came A Spider, The Rainmaker, plus the TV series La Femme Nikita.
In parallel to regular studio output, ITN have also developed their Optical Music Series, recording new scores for classic silent films such as The Cabinet Of Dr Caligari, Asphalt, Man With A Movie Camera, Hindle Wakes, A Page Of Madness, Electric Edwardians, The Passion Of Joan Of Arc, The Fall Of The House Of Usher and The Seashell And The Clergyman. They have performed these scores live at film festivals around the world.
Their last studio album, '1961', took its title from the year in which the twins were born and drew inspiration from historic, literary and personal connections to that year. It was released in 2017.

IN THE NURSERY : photos by Chris Saunders