Holy Fawn, who recently announced the September 9th arrival of their eagerly-awaited new album, Dimensional Bleed (via Wax Bodega), offer a final preview of the 10-song collection with today's release of "Void of Light".
Singer/guitar player Ryan Osterman gives insight into the making of the track: "Due to the circumstances surrounding the creation of this record, we had a unique opportunity to experiment with ideas and instruments that we wanted to include on Death Spells but didn't quite have the space to do. With the process for Dimensional Bleed being so heavily remote based, we were left to our own devices and that led to incorporating a lot more electronic and tape elements (along with much more synth/keys), which would become the backbone for many of the songs. I really feel it allowed us to explore a new sound for Holy Fawn as a whole and something we're really excited to incorporate into this new chapter as a band."
CLICK THE IMAGE BELOW TO CHECK OUT "VOID OF LIGHT"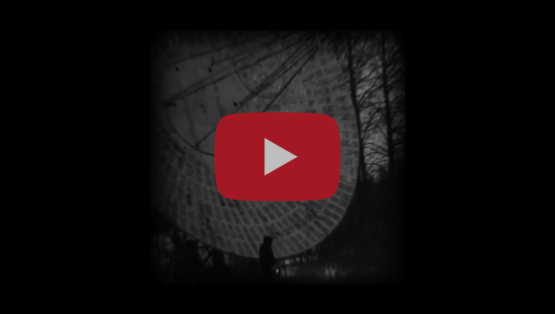 Early response to the album, with two tracks previously released ("Death Is A Relief" and "Dimensional Bleed") has highlighted the enthusiasm fans and critics alike have for the Phoenix-based foursome. Stereogum said "Holy Fawn build giant, cresting waves of uplifting brutality, and they do it without really sounding like anyone else," with Revolver noting that the songs are  "a high-water mark for music that combines the skyscraping atmospheres of post-rock with the heavy breadth of textured metal."
HOLY FAWN embark on the first leg of what will be a lengthy touring cycle in support of 'Dimensional Bleed', on August 31st. The two-week US trek, with support from Astronoid, culminates in a return performance at Riot Fest, and then a UK headlining stint follows.
HOLY FAWN UK tour dates:
September 26 Manchester, UK Deaf Institute
September 27 Glasgow, UK The Garage (Attic)
September 28 Nottingham, UK Bodega
September 29 Bristol, UK Exchange
September 30 London, UK 229
Album pre-orders, which include a selection of limited-edition vinyl variants, CD, cassette, as well as digital pre-saves, are available now – HERE
'Dimensional Bleed' tracklist:
1. Hexsewn
2. Death Is A Relief
3. Lift Your Head
4. Empty Vials
5. Amaranthine
6. Dimensional Bleed
7. Sightless
8. Voice of Light
9. True Loss
10. Blood Memory
————–
"Of all the current groups mining metal heaviness to make their pretty gaziness even girthier,Holy Fawn have the biggest sound with the most dynamic impact, using wide-angle post-rockswells to build out six-plus-minute epics that soar high and crash hard like a chair-gripping disaster movie." – Revolver Magazine
"Their music is just massive, at every turn and in every respect, and it feels like it evolved in an alternate dimension and manifested in this one… if you're reading this, I implore you to listen. Maybe today you will find Holy Fawn. If so, today is a great day." – Stereogum
HOLY FAWN is Ryan Osterman (guitar, vocals), Evan Phelps (guitar), Alexander Rieth (bass), and Austin Reinholz (drums). The Arizona-born band have released one album: Death Spells (2018) as well as two EPS: The Black Moon (2020) and Realms (2015). Holy Fawn independently released Death Spells in 2018, with the captivating underground album receiving a wider re-release via Triple Crown Records in 2019. Stereogum said the band and album are "impossible to ignore," going on to call the 10-song release a "revelation." Heavy Blog Is Heavy said Holy Fawn is in a "realm all their own," and dubbed Death Spells "a "landmark" release.
HOLY FAWN UK TOUR