Heavenward creates a bright swirl of alt-grunge on single "Choke"
Debut album, Pyrophonics, out June 16th on Fever Ltd.
Photo Credit: Joe Calixto
"'Gasoline' is the most anthemic song Heavenward's ever put out… it's cleaner and catchier than any other Heavenward song to date, and it's one of the best." – The Alternative
"Heavenward is…dishing out sheets of muscular, melodic noise and aggression, '90s style. If your '90s included bands like Catherine Wheel, Chapterhouse and Bush, that is." – Buzzbands.LA
"'Gasoline' is an electrifying first listen into the world of Heavenward as elements of alternative rock of the nineties and early aughts come into play, tugging on the heartstrings of MTV kids and beyond." – The Daily Listening
On Heavenward's new single "Choke," bright melodies and grunge-centric guitars swirl amongst soaring vocals creating an immense sound. Coming from the mind of Kamtin Mohager (The Chain Gang of 1974, ex-Teenage Wrist), the track serves as the second single off the upcoming album Pyrophonics, which will release out June 16th on Fever Ltd.
Speaking on how the song came together, Mohager states:
"'Choke' was one of the first ideas that I had written for the album. The song focuses on the struggles that came with leaving behind something that was very important to me. I think we, as humans, sometimes fear the repercussions of leaving an unhealthy relationship solely based on the struggles that come with starting over again. I had to face a lot of new realities after making these certain changes in my life."
Heavenward came to be in 2019 when Mohager knew he had more to explore in the realm of creating music. He launched with lead single "Hole" in September 2020 and continued on the single path leading to the EP, Staircase Music, in February 2022. Pyrophonics finds Mohager's full vision coming to life as an outwardly therapeutic experience. The ten songs on the album blend alternative rock with moments of shoegaze and dark pop, focusing heavily on melody and arrangements. It would be easy to throw comparisons to contemporaries like Narrow Head, but Heavenward takes a poppier approach pulling from influences like Catherine Wheel and Year Of The Rabbit. Mohager wrote and performed nearly the entirety of the album himself, recruiting Marshall Gallagher (Teenage Wrist), Austin Hayman (Dear Boy) and Mike Robinson (Blame My Youth) for writing collaborations and additional guitar/drum work. It was produced, engineered, mixed and mastered by Zach Tuch (Zulu, Dare, Initiate) at the beginning of this year.
Heavenward may be a familiar face, but the music provides a fresh sound and perspective that makes Pyrophonics one of the most exciting upcoming releases in the world of alternative rock.
Pyrophonics will release on June 16th through Mohager's own label, Fever Ltd. and is available for vinyl preorder now.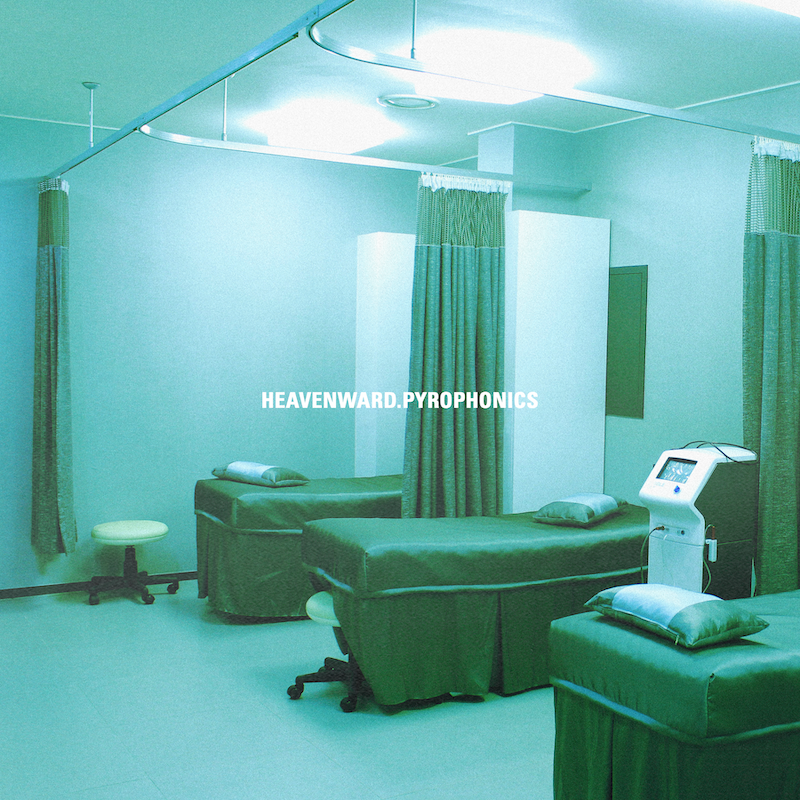 Pyrophonics Tracklist:
1. Heavenward
2. Gasoline
3. Wish
4. Something Real
5. Be My Blues
6. Supernova
7. Tangerine
8. Planned Human Combustion
9. Pneumatic (Fly)
10. Choke